Remember that day we all huddled around a television screen to watch an epic showdown between two llamas on the loose and a whole lot of people trying to catch them?
Well, if you've been wondering what they've been up to since capturing the nation's attention, they're still basking in Internet fame.
It's been exactly one year since that trailer door slipped open, allowing two out of the three llamas visiting a former llama rancher at a Phoenix retirement home to make a run for it.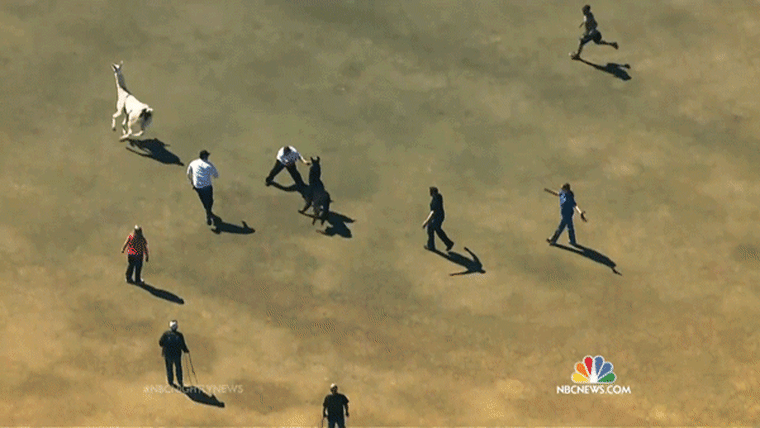 RELATED: 2015 top viral stories: #TheDress, runaway llamas, Alex from Target — and where they are now
While bystanders tried their best to catch them with their bare hands, one trusty man driving by an hour later was able to lasso them in using a rope he had on hand.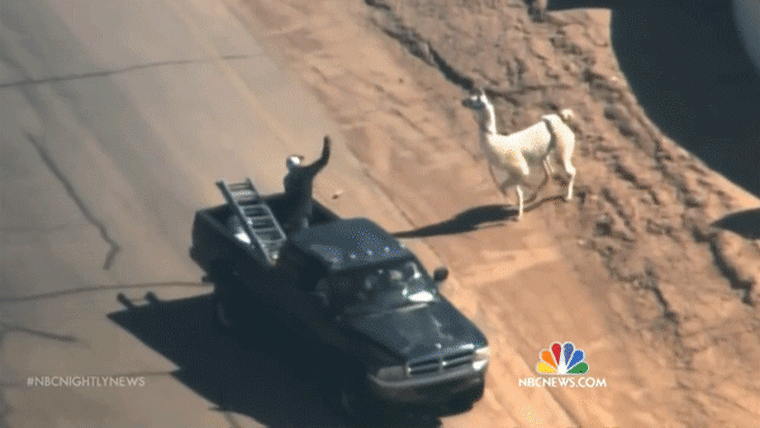 Laney and Kahkneeta became viral sensations overnight. It wasn't long before they were turned into gifs and even had their own hashtag, #llamadrama.
They may not have won the battle, but they both returned to Bub Bullis and Karen Freund's farm in Chino Valley, Arizona, with a new best friend.
While their owners have six other llamas, a dog, a mule, a rescue horse and lots of chickens, the runaway pair now stick together.
"Kahkneeta and Laney have grown so close since February," Freund, 55, told TODAY.com. "It's really sweet to see them always hanging out together."
RELATED: Llama drama: The Internet goes wild over animals on the loose
Their proud owners took them to the Arizona State Fair in November, where people came from all over to meet the famous duo.
The llamas received so much love at the fair that Bullis, 51, and Freund decided to pose with them for a Christmas card to give their fans something extra to smile about over the holiday season.