Peacocks can be proud. Peacocks can be beautiful. And sometimes, peacocks can be downright terrifying.
A little girl named Eva, 4, was with her family at the Tregembo Animal Park in Wilmington, North Carolina, on June 22 when she went to pet a peacock. That's when "Hi, pretty bird," turned into "Run for your life!"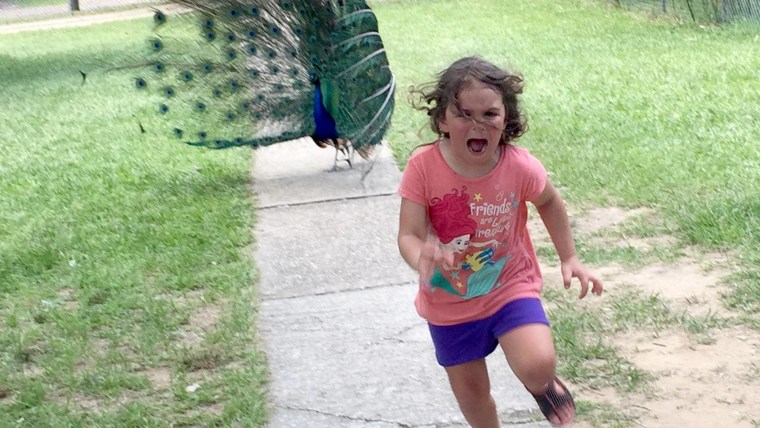 Eva's mother, Cassia, who asked that their last name not be used, figured she was just going to take a photo of her daughter petting the bird. However, when the peacock pivoted toward Eva and squawked, she sprinted in terror like Indiana Jones running from the boulder.
"Once the bird did this little squawk, she was like, 'Nah, no thank you,''' Cassia told TODAY. "As soon as I saw the picture I thought it was hilarious but I felt so bad because of that look on her face."
RELATED: Watch this adorable otter eat everything in sight
Cassia shared the photo with her sister, who sent it to a friend who posted it on Reddit with the caption, "Our trip to the petting zoo did not go as planned."
The Photoshop wizards on the internet then quickly went to work in a battle for meme supremacy using Eva's moment of terror.
Cassia is a big "Pirates of the Caribbean" and Jack Sparrow fan, so this was her personal favorite.
And, of course, there's our personal favorite.
Thankfully the moment of terror for Eva was fleeting, as she calmed down only seconds later once her mom reassured her that the bird was harmless.
RELATED: Rattlesnake bites groom during wedding shoot, but couple in 'good spirits'
Soon she and her brother Liam, 3, were bonding with another (less frightening) peacock at the zoo.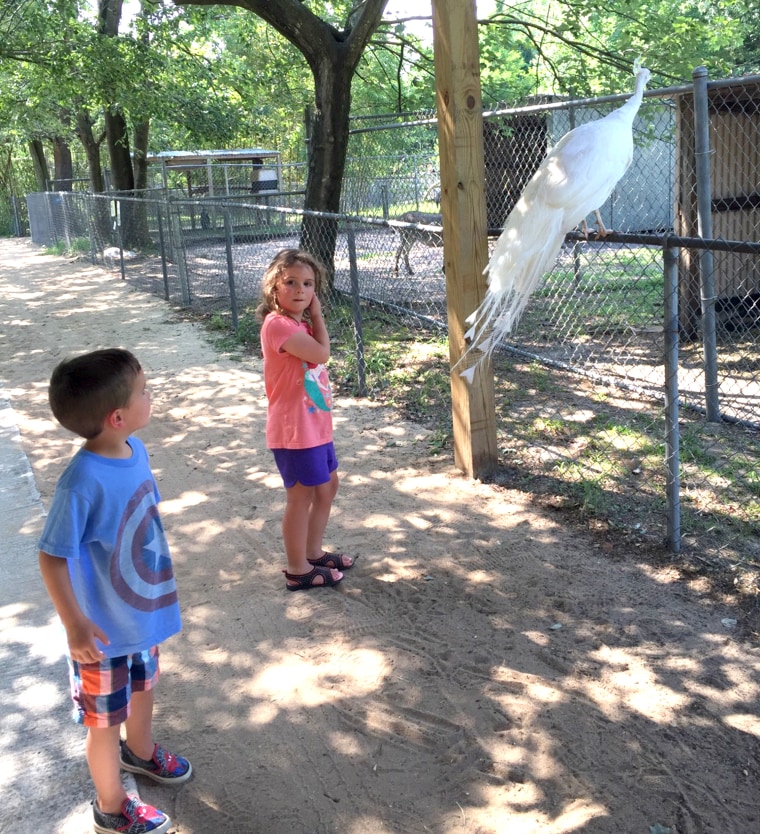 Eva is the oldest of four children in the family from upstate New York. She was the only one who had a problem with the peacock, as her sister Lyla, 2, approached the same bird with only happy thoughts.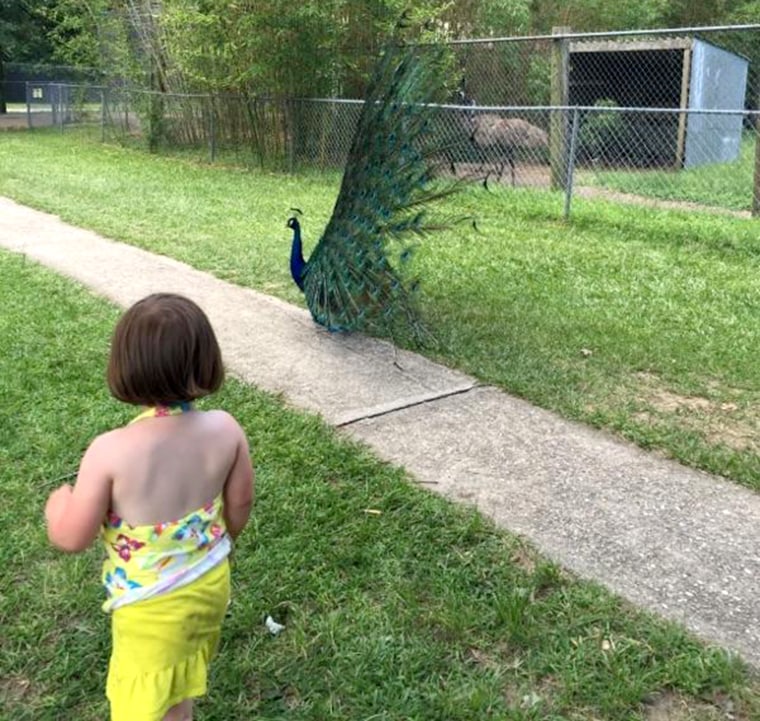 "The other kids didn't notice their poor sister was being traumatized,'' Cassia said, laughing. "They were like, 'Get over it.'''
Follow TODAY.com writer Scott Stump on Twitter.