It was truly an honor not only to spend quality time with one of my favorite actors in the world, Oscar winner Robert Duvall, but to also see his magnificent Virginia estate — set on a picturesque property.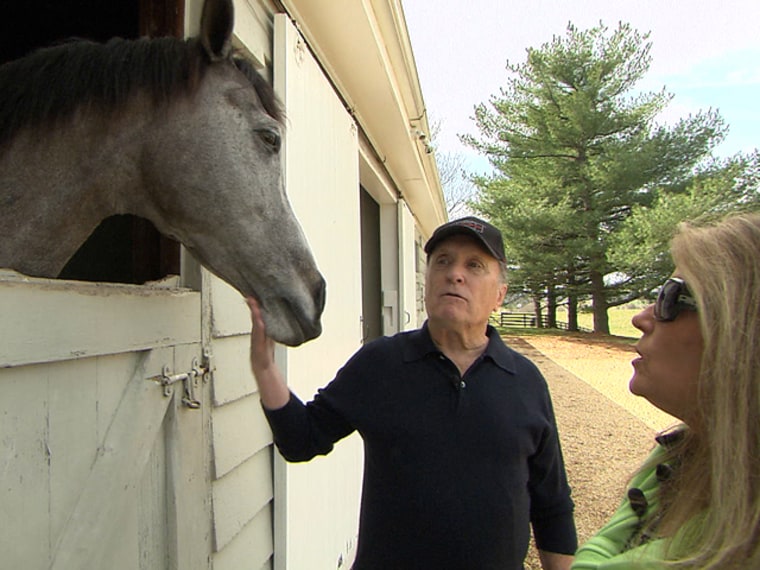 This 360-acre gentleman's farm (as he puts it) is the next stop before heaven! It boasts beautiful fields, hundred-year-old willow trees, an incredible pond and a stone manor that made me feel like I was on the set of "Gone With the Wind."
This shoot was special in more ways than one because it was Duvall's horse, Manu, who was taking center stage in getting a lesson from the great world-renowned horseman, Jesus Morales.
Duvall was also getting riding tips from this legendary horseman for his upcoming role in "Don Quixote." And to top it off, after hours in the saddle and walking the property, this 81-year old star (that's right, he's 81!) was still raring to go, giving me an exclusive look at what I called his "trophy room."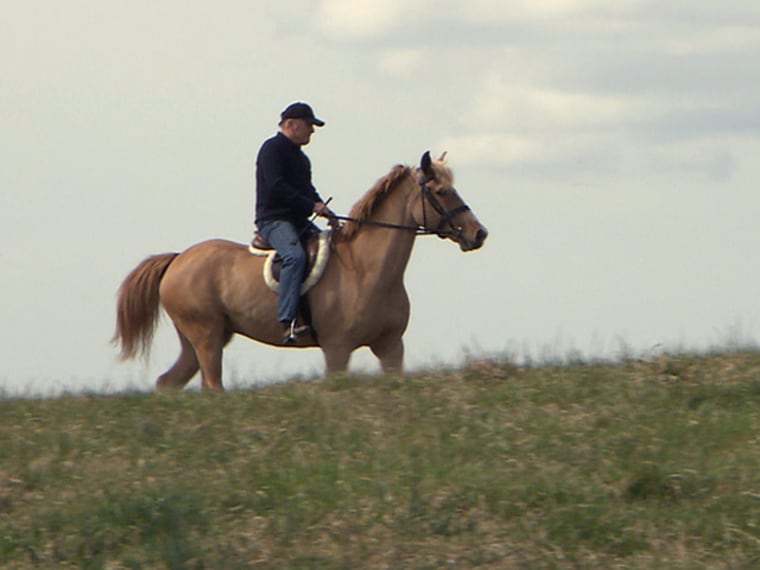 His beautiful den houses countless awards, including 3 Golden Globes, a SAG award, 2 Emmys and of course, the coveted Oscar for best actor in "Tender Mercies." Duvall is the first to admit he has an incredibly blessed life, which he shares with his beautiful wife Luciana on their magical farm.
It was special to spend this day with someone who never takes for granted every gift he was born with and every gift he has received.