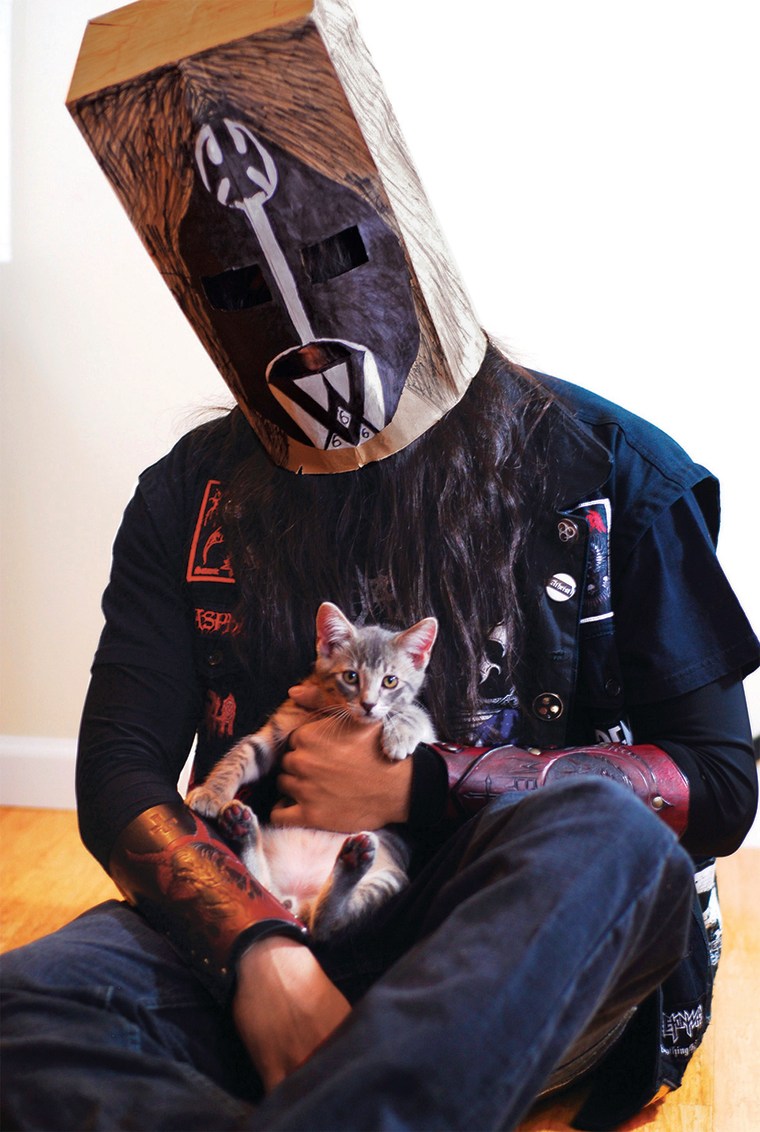 No matter how dark or intimidating someone may seem, he's bound to have a soft side. Like, a really soft side — one that meows, purrs and takes naps in the sun.
"Metal Cats," a new photography book by Alexandra Crockett, definitively shows that heavy-metal musicians across the land are crazy about their cats. When they aren't unleashing sonic mayhem in bands with names like Cattle Decapitation, Wizards of Wor and The Cauterized, many metalheads are snuggling felines with names like Nico, Princess and Mr. Whiskers.
"I knew a lot of my guy friends in metal bands had cats, but I didn't realize they were more 'crazy cat ladies' than I am myself," Crockett, 30, said of "Metal Cats," which is already gaining a cult following ahead of its May 6 release date.
"For this project, they didn't care so much about publicity for their bands. They were way more excited for people to see their cats. It's super cute!"
Crockett, a musician and a staunch metalhead herself since age 14, has her theories about why thrashers and tabbies tend to be so tight.
"Some reasons are related to the demographic itself, and some are related to being human," she told TODAY.com. "Part of it is that a lot of musicians are on tour a lot, and cats are more independent...Then there's the attitude of cats — you know, of really not giving a s---. That tends to just match with metalheads."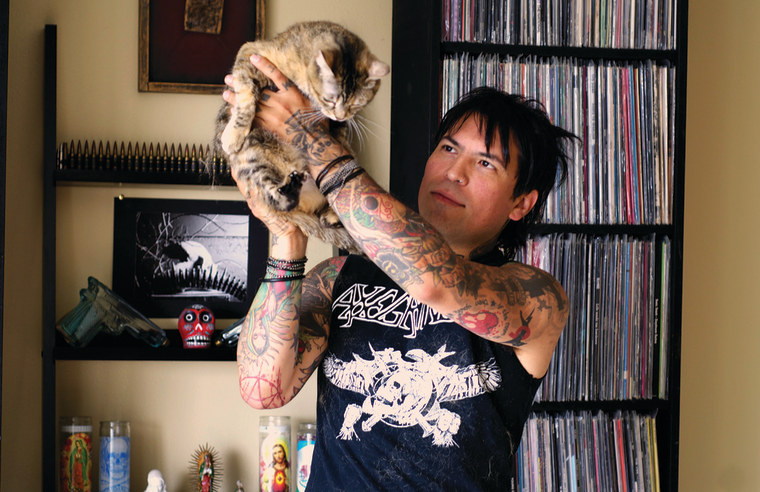 A longtime photographer, jewelry maker and couture tailor in Seattle, Crockett is now pursuing a doctorate in clinical psychology with an emphasis on social justice in California's Bay Area. She plans to donate a portion of her "Metal Cats" book sales to no-kill animal shelters.
"I'm drawn to marginalized populations," she explained. "I really like to be able to help people and animals that don't have that voice themselves."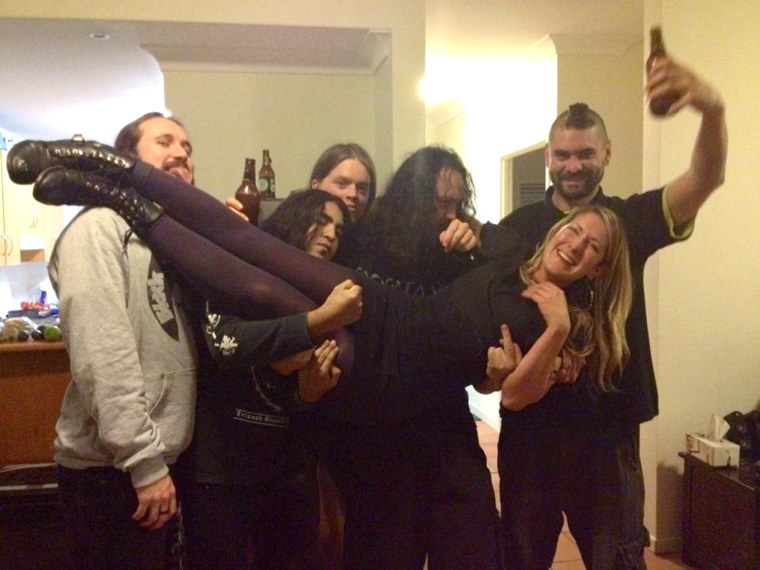 In that sense, she has a lot in common with a number of high-profile heavy-metal musicians who routinely rouse their fan bases to help — you guessed it — cats. It turns out that in addition to being cat cuddlers, some rockers are also hard-core animal activists:
Greg Ginn of Black Flag has run an in-home cat rescue;
Donald Tardy of the band Obituary helps hundreds of feral cats in Florida through an effort known as "Metal Meowlisha";
The Canadian metal band 3 Inches of Blood recorded a jingle for the pet store Long Live Cats and Dogs;
Metal bands Evoken and Wilt have put on cat-benefit concerts;
The nonprofit Neüterhead: Ace of Spays uses metal music to raise money for pet-rescue groups' spaying and neutering costs.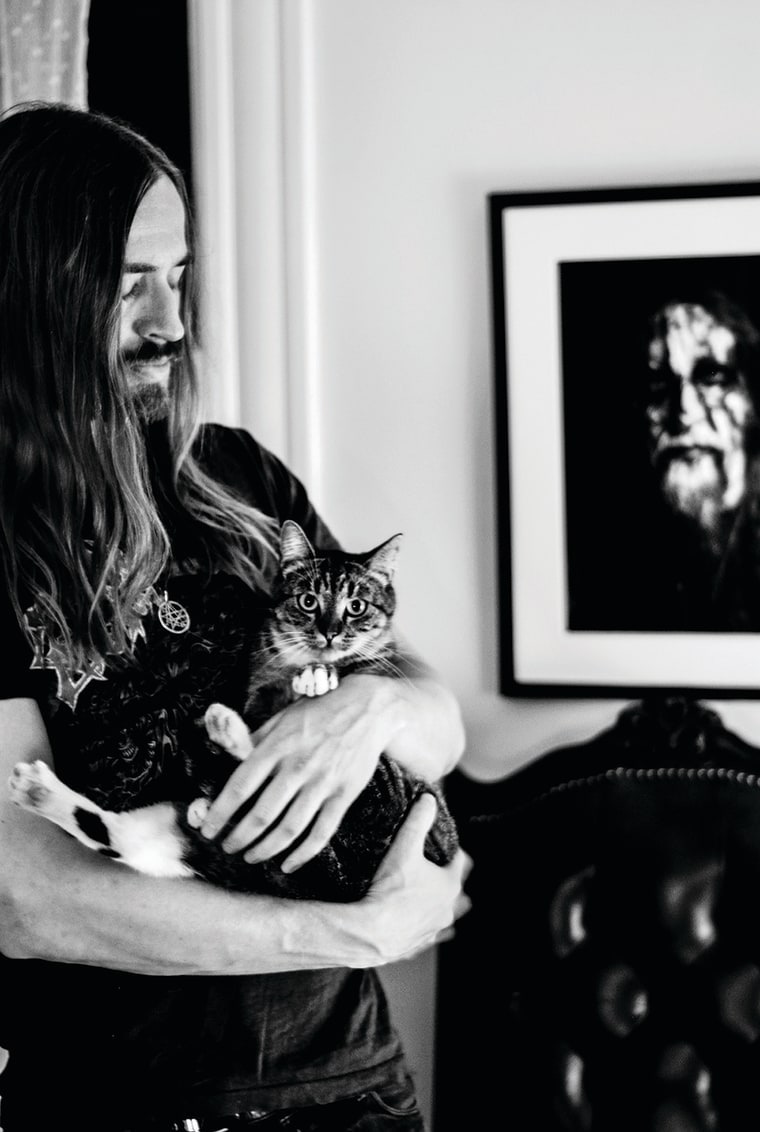 So what gives? Are metalheads' brutal, bleak demeanors just a big act? Crockett said it's more nuanced than that.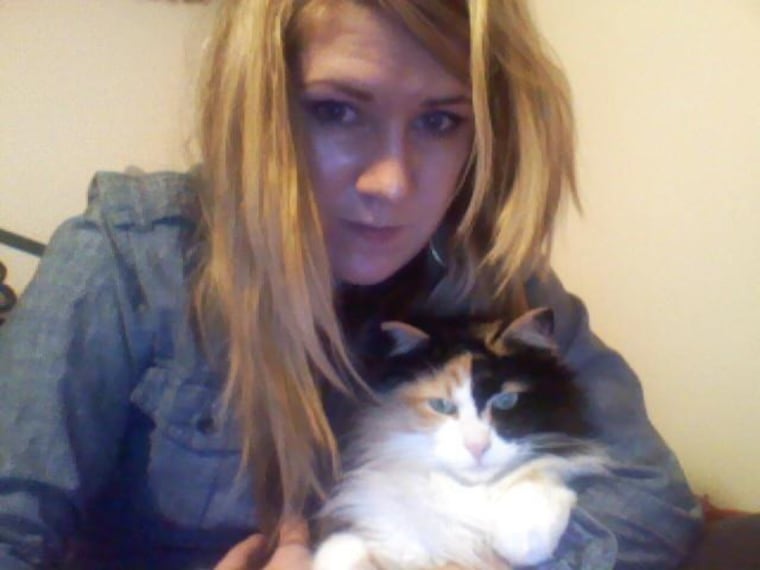 "I don't think all the perceptions about the metal scene are completely wrong," she said. "But when it comes down to it, people in the metal community are just more willing and more able to show their dark sides. We all have that... everybody has dichotomy. They just show it more.
"So of course there's also this softer side — this more adjusted-within-society side — with family you care about and friends you care about and pets you care about and love. I don't think people think about that very much, but it's there."
Need a Coffey break? Connect with TODAY.com writer Laura T. Coffey on Facebook, follow her on Twitter and Google+ or read more of her stories at LauraTCoffey.com.
Make no mistake: Metalheads love cats. As evidence, check out these images from "Metal Cats," a new photography book by Alexandra Crockett that showcases the love heavy-metal musicians have for their furry feline friends.