It was cold and rainy, when Moonpie first arrived at Rocky Ridge Refuge, a nonprofit sanctuary in northern Arkansas.
The miniature cow had just been purchased at auction, in order to spare her any bad fate. She was very young, and "not acclimated to outside yet," the sanctuary's founder Janice Wolf explained to TODAY in an email. "So I brought her inside."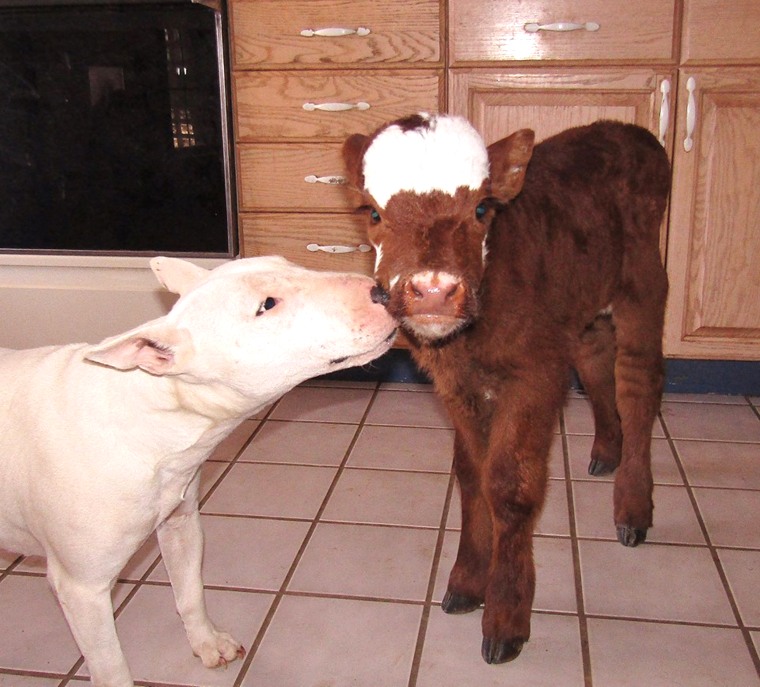 Moonpie arrived about a month and a half ago. Wolf's two dozen rescue dogs immediately took her under their collective wing.
RELATED: Being deaf and blind won't hold this pup back from becoming a therapy dog
A pair of bull terriers, Baby Cadbury and Spackle, who is deaf, are especially taken with their new friend.
They "claimed Moonpie right off and are never far from her side," Wolf said. "They won't let the others have too much time with her! The others sneak in kisses."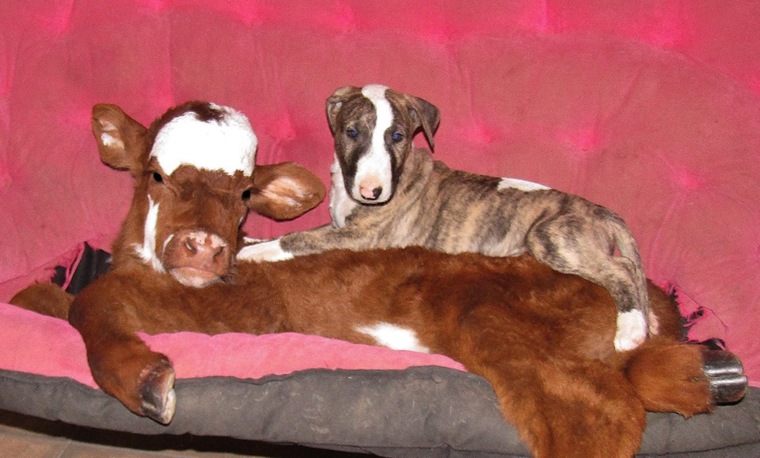 Rocky Ridge Refuge has hosted plenty of long-lasting interspecies friendships in the couple of decades since its founding.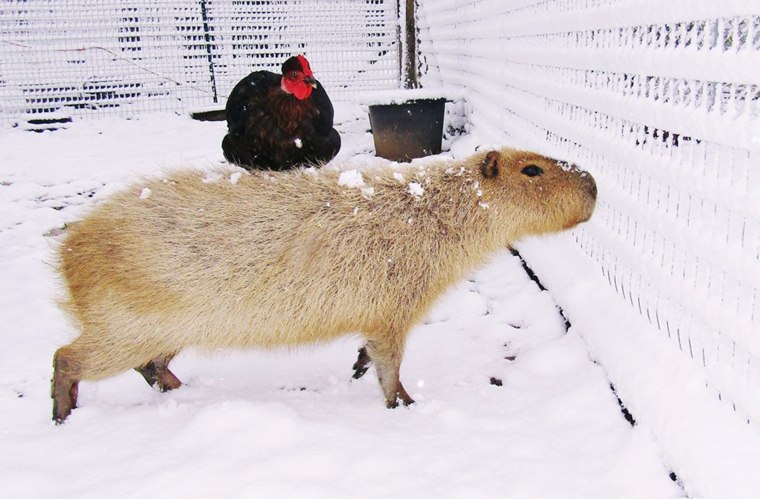 A tortoise named Crouton who adores puppies; a chicken who refuses to leave the capybaras.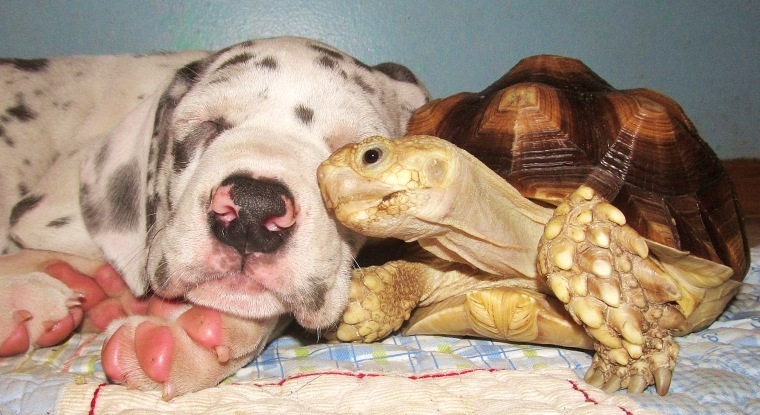 If this sounds like a lot of animals, that's correct. Rocky Ridge is home to about 60 critters at a time — many acquired from cruel or dangerous situations, who might not have stood a chance without Wolf giving them literal sanctuary.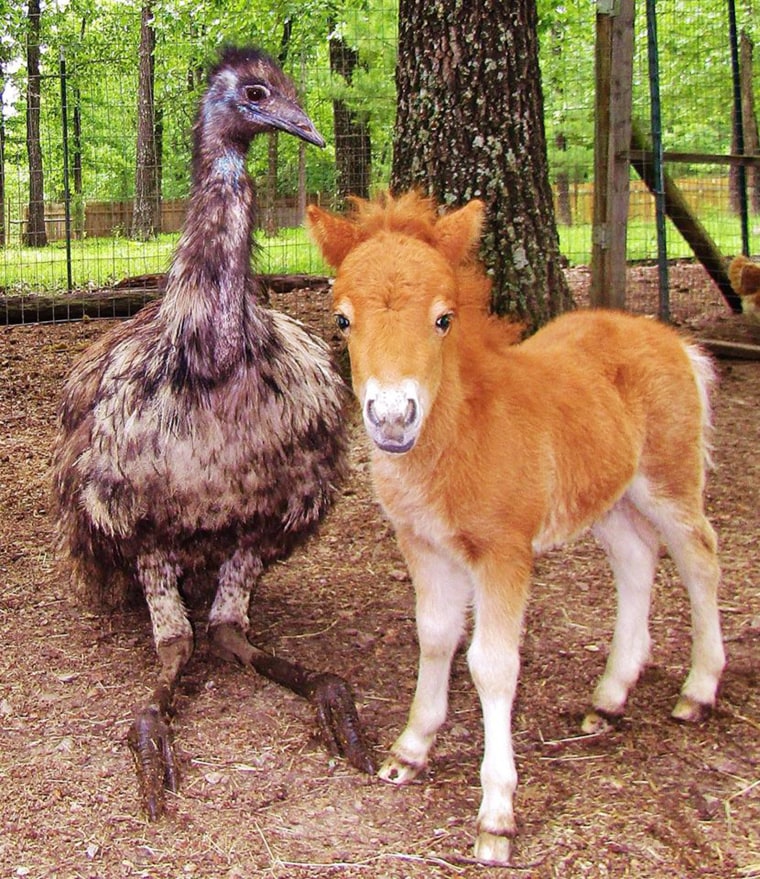 Right now this amazing group includes "a zebra, water buffalo, two capybaras, an emu, two African tortoises, an iguana, and pigs, horses, donkeys, among others," said Wolf. "My little refuge has always been known for the many species that live together here."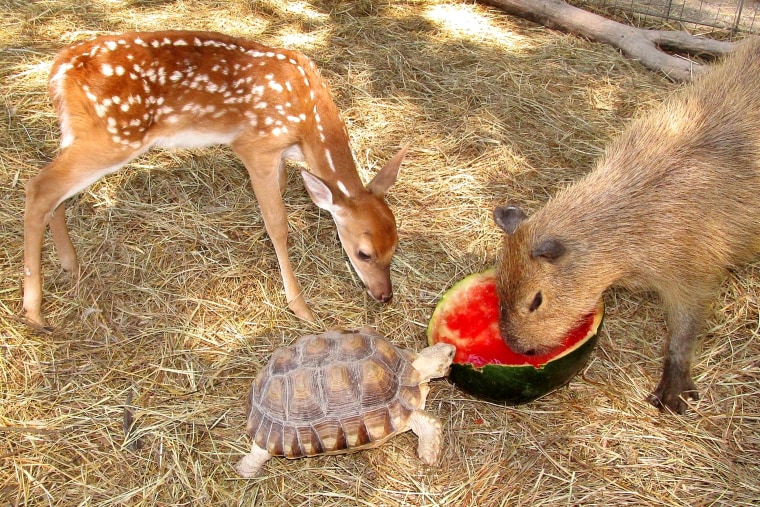 And it's not unusual for animals to live in Wolf's house when they are small and vulnerable, either.
The water buffalo did it as a baby; same with the zebra and an antelope, among others.
So a miniature cow? "No big deal," Wolf said.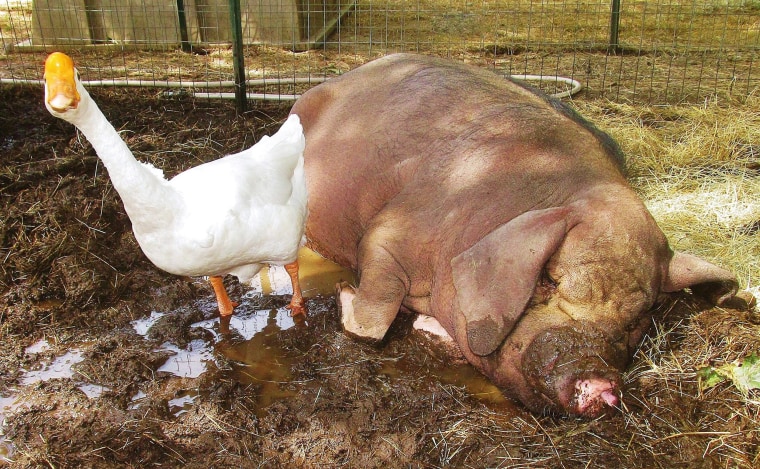 While Moonpie's relationship with the canines is also heartwarming and very cute, Wolf is pretty sure that Moonpie knows she's not a dog. "She knows she is a bovine," Wolf said.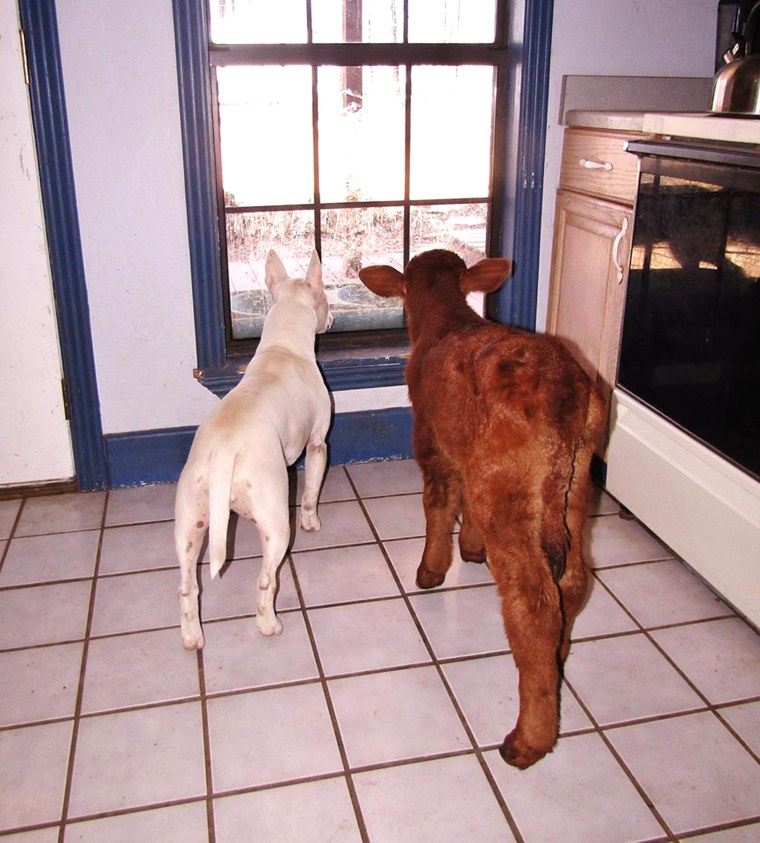 When she goes outside, Moonpie seems intrigued with an older calf in a pen next to the house.
Eventually, when she's big enough and the weather is right, Moonpie will join Wolf's herd of 10 mini cattle, so she'll have plenty of cow buddies, too.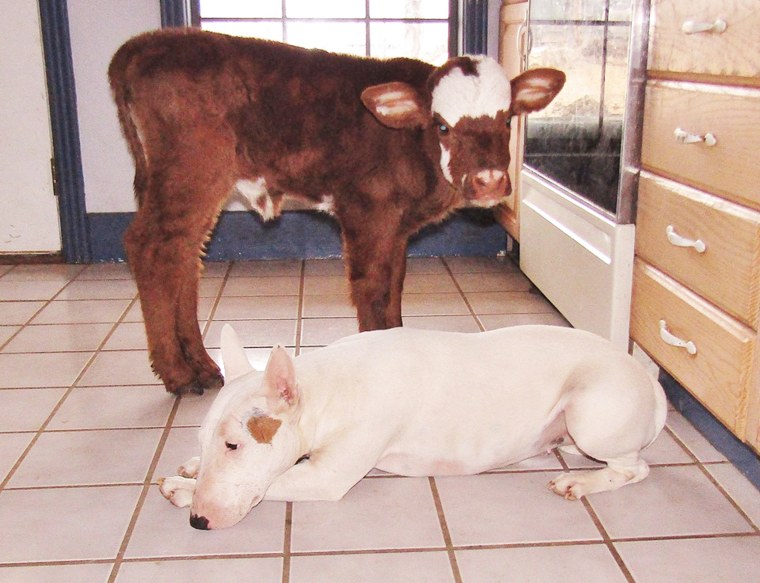 Even then, Moonpie will still be able to pal around with her dog friends. "If she wants to," Wolf said.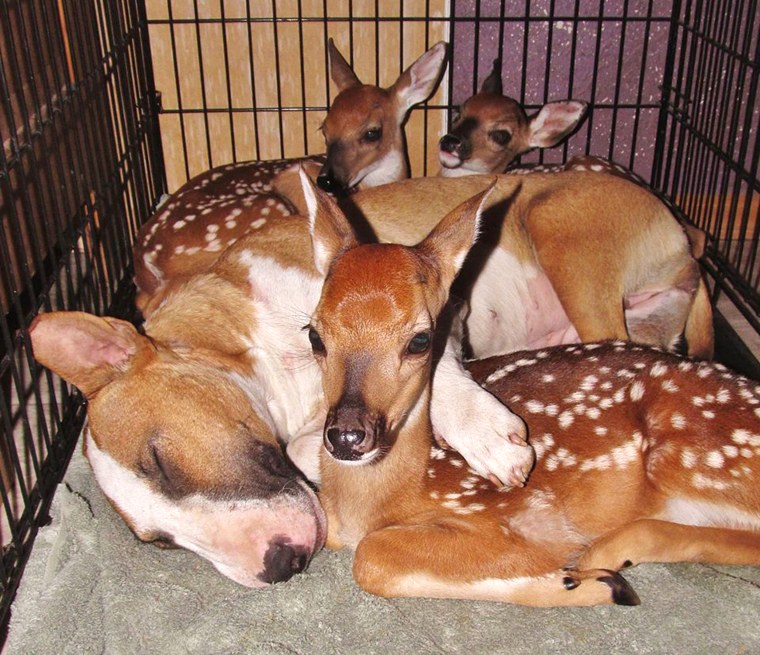 Over the years, Wolf has been asked why she devoted her life to helping animals. She came up with a quote she now gives in response:
"Suffering is suffering, regardless of the type of living being experiencing it. We are all connected on this planet and any pain, neglect, cruelty, helplessness, makes the world a colder, harsher place for all, even in ways that may be yet unseen. Any act of rescue, comfort, healing, raises our collective consciousness and supports the foundation for a kinder world, a hope for all to walk their own path without fear and with the joy intended by the creator."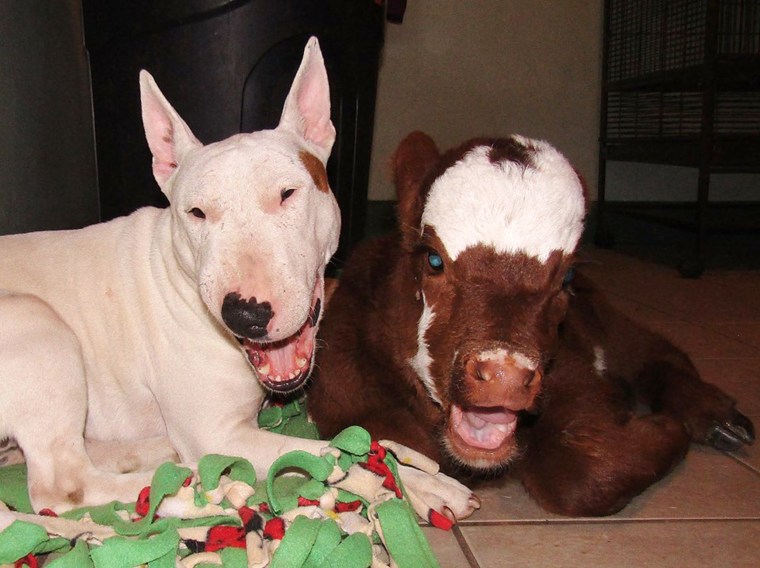 Wolf can't say what Moonpie's life would have been like, had she not been rescued from the auction — had she not made her way to Rocky Ridge — "thankfully I don't have to wonder," she said.
"The animals I take in are often from a past of abuse and neglect. Yet they take the new chance they are given and are so ready to make the most of it. They are so willing to forgive and embrace a new future with love and happiness," Wolf said. "They could teach humans a lot."