Photographer Greg Murray knew exactly what he needed when prepping his studio for his latest book project: easy-to-clean floors, jars of peanut butter and 70 rescue puppies.
"It was chaotic but in a really fun way," Murray told TODAY. "I love what I do."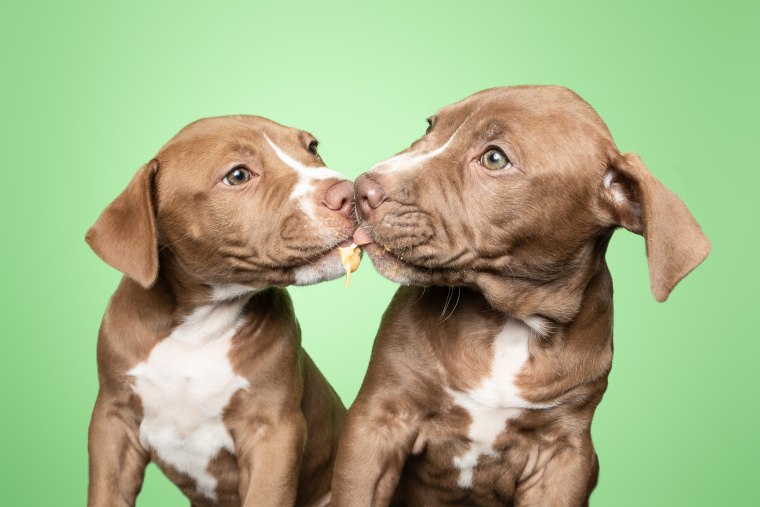 As the book's title implies, "Peanut Butter Puppies" showcases puppies licking peanut butter off their faces. It's a sequel to Murray's 2017 hit, "Peanut Butter Dogs."
For the project, around 30 animal shelters and rescue organizations in northeast Ohio brought adoptable or recently adopted puppies to Murray's photography studio in Cleveland (though one woman drove a puppy all the way from Texas for the shoot).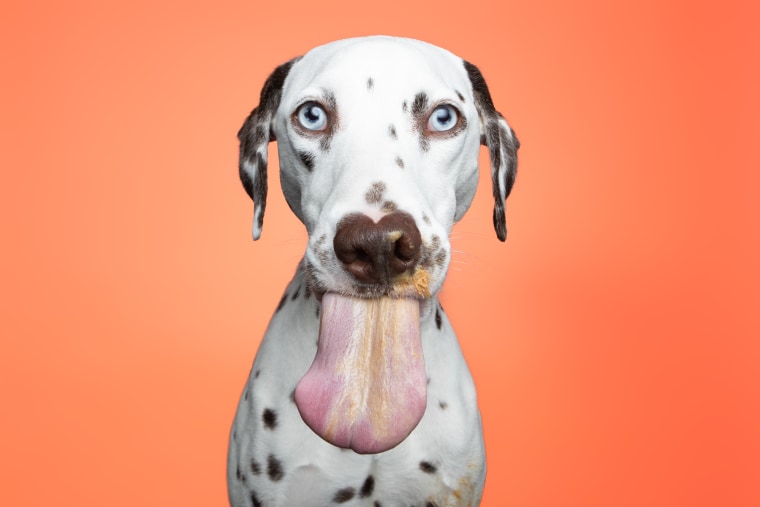 Featured puppies range in age from 8 weeks to 12 months. Murray is thrilled that all of them have since found forever homes.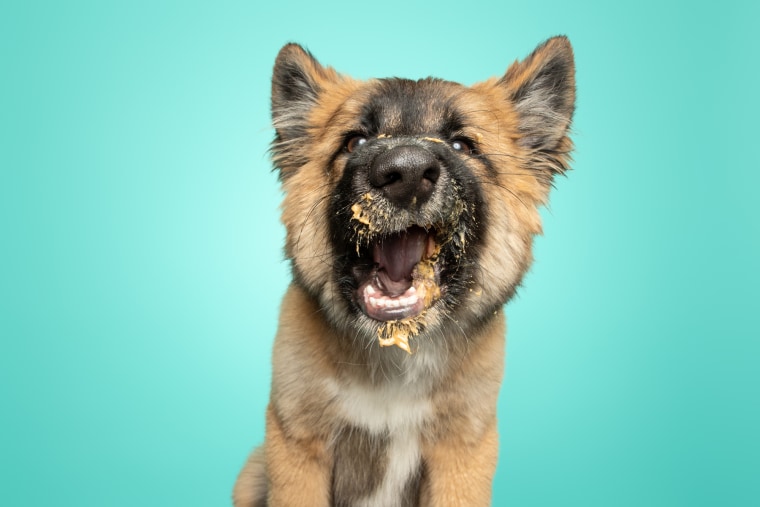 To give back, the book's publisher, Gibbs Smith, is donating $1 from every presale of the book made before March 16 (up to $3,000). Three rescue organizations that had puppies in the book will be chosen at random on that same day — the book's publication date — and will split the money equally.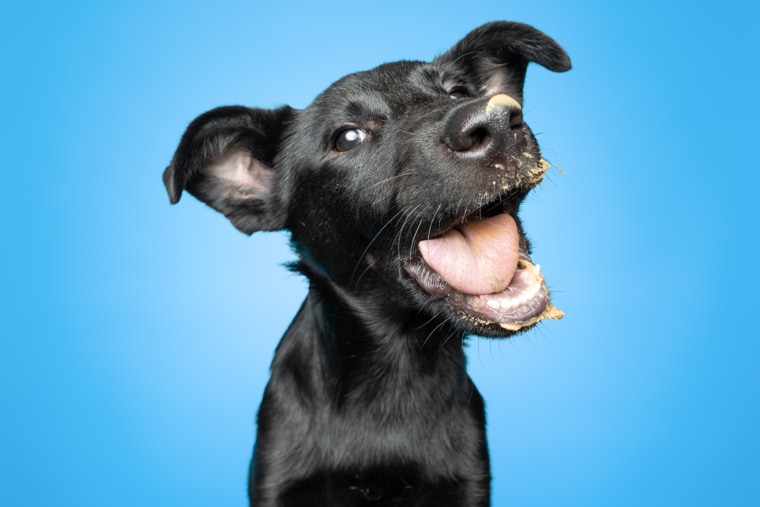 Murray, 39, is a strong proponent of animal rescue. His own rescue dogs, Leo and Kensie, were too old to qualify for the puppy book, but he managed to sneak a photo of them on the acknowledgments page.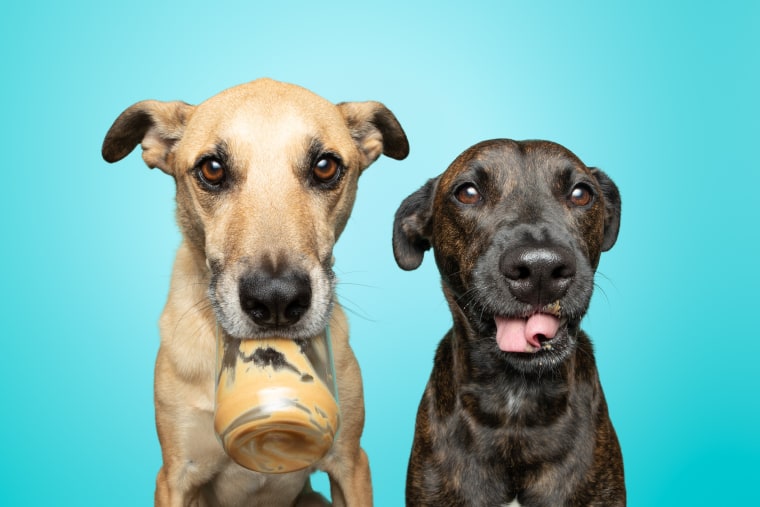 In case readers are inspired to try using peanut butter to take pictures of their own dogs, Murray devoted an entire page of "Peanut Butter Puppies" to the importance of safety. He suggests using small amounts of all-natural peanut butter and stresses that xylitol, a sugar substitute found in some peanut butter, is toxic to dogs.
"Just be safe and be smart," he said. "It's a good treat, but too much of anything isn't good. Be careful what you're giving your dogs and always check the ingredients."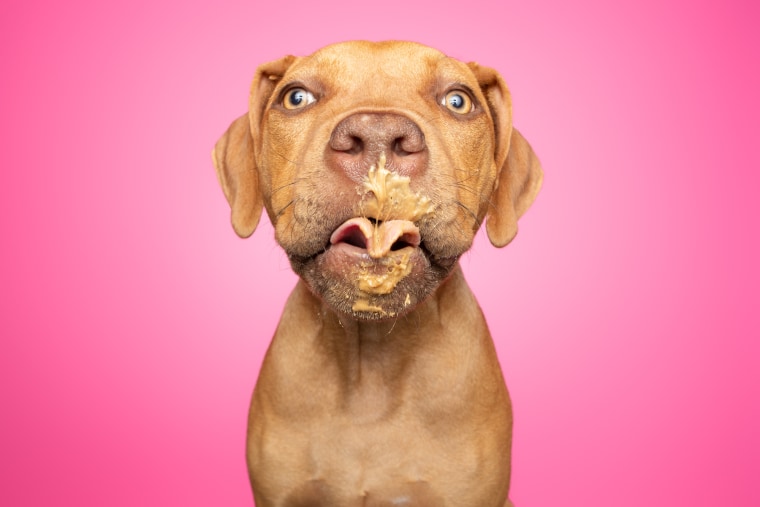 Even after watching so many dogs slobber over peanut butter, Murray still eats it almost every day. Peanut butter on a banana is one of his favorite treats.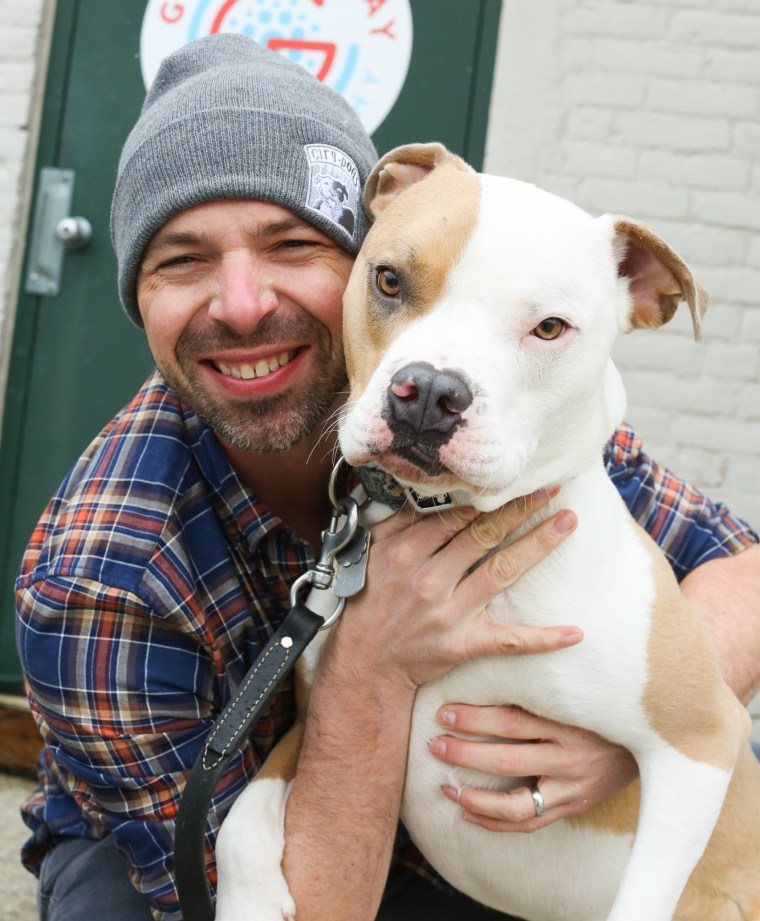 Despite his love of peanut butter and the success of his first book, Murray wasn't sure he wanted to become known as "the peanut butter guy." He offers a range of photography services for clients that aren't necessarily so silly.
But the coronavirus pandemic changed that. Murray realized he had a way to spread cheer in these challenging times.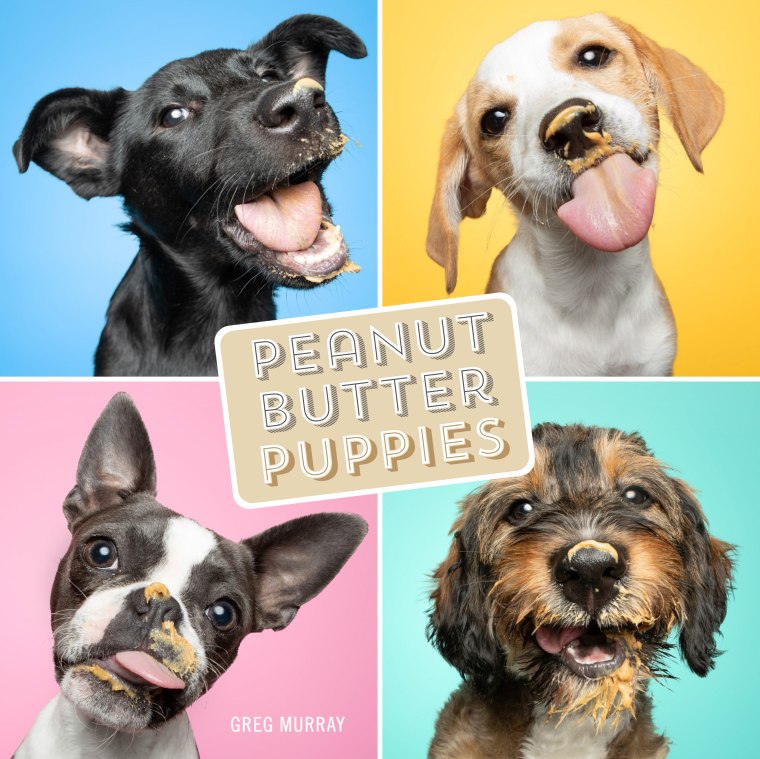 "People need to laugh and smile," he said. "I feel so lucky to be able to do that."
He also feels lucky to work with dogs, whether for book projects — he's also the author/photographer of "Pit Bull Heroes: 49 Underdogs with Resilience & Heart" — or clients and their pets. He spent 10 years working in human resources before making the leap to a full-time professional photographer.
"Every day is different and animals just bring so much. They're fun. They're happy. They're forgiving," he said. "It's a joy working with them, and I get paid to work with animals for a living. I feel like one of the luckiest people in the world."