There's a big recliner covered in throw pillows, a TV, a soft rug to nap on, a toy box full of goodies — all the trappings you'd expect in a dog-loving home.
This space isn't in a home, though. It's a "real-life room" in an Ohio animal shelter. And its point is to get dogs used to life on the outside, even before they've been adopted, and to help them stay happy and calm before that lucky day comes.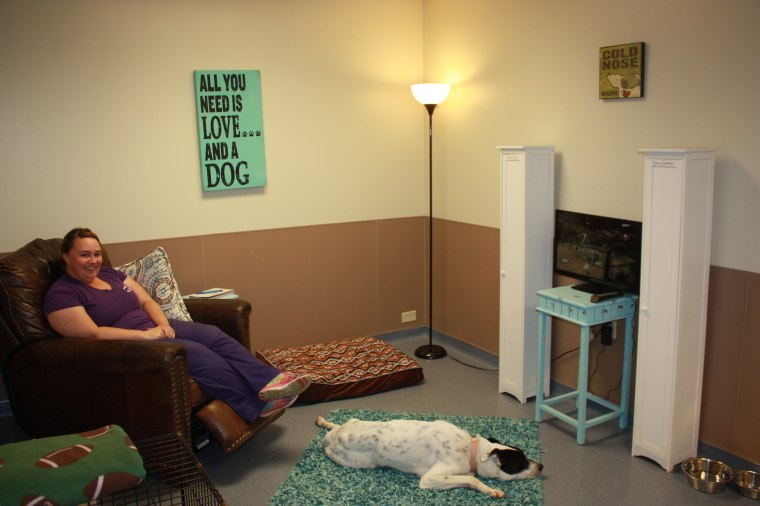 "It provides our furry friends with an opportunity to feel like they are at home, not in a shelter waiting to go home," Jessica LaValley, a spokesperson for the Toledo Area Humane Society, told TODAY in an email.
Shelters can be a rough place for animals. They are loud, and busy, and even the nicest shelters can take a toll.
RELATED: What you need to know before adopting a pet
On top of that, it's hard in that sort of environment to learn the animal's true personality, which can make it difficult to place the critters into perfectly matched homes. (Think how you'd feel if you were in a shelter — would your bubbliest, friendliest, truest self come through?)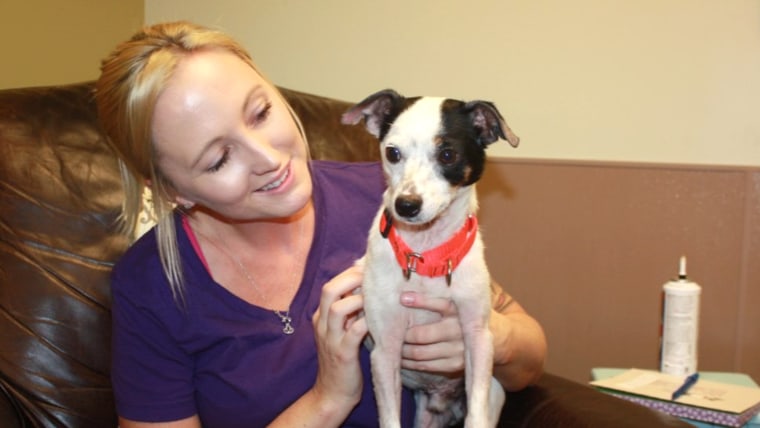 RELATED: You can now bust dogs out of hot cars in California (after doing this first)
That's why many shelters have started programs designed to give pets a little respite. Some encourage volunteers to take dogs out on lunch dates, or over to Starbucks for a "puppucino." You can borrow a shelter dog to go hiking, or bring a book over to the shelter and read to the dogs.
All these activities allow the animals to relax — they also help them get better socialized, which increases their chances of being adopted into a great home.
RELATED: Amputee cat helps a veteran with PTSD find 'purpose beyond her despair'
"For most dogs, being in a shelter means being locked in a small kennel for 23 hours a day or more," said Kristen Auerbach, deputy chief animal services officer at the Austin Animal Center in Texas. "This is incredibly stressful, particularly for dogs who are scared and missing their former families."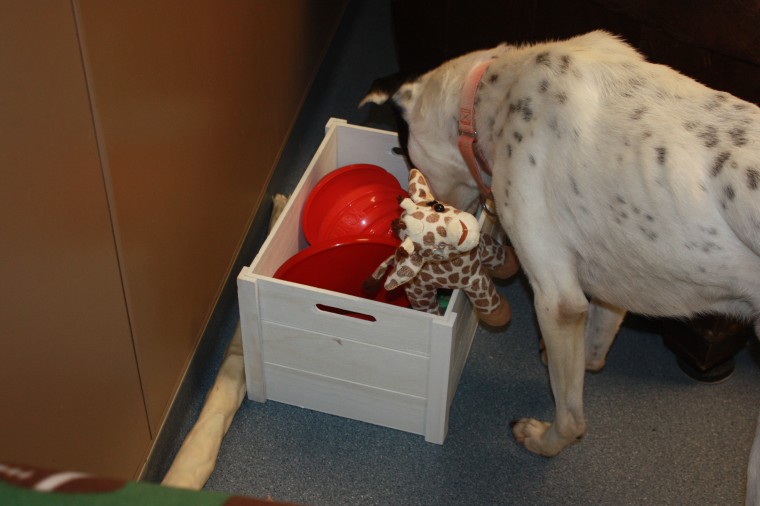 Auerbach is behind an influential study, looking at how getting shelter dogs into foster homes can alleviate behavioral problems and in many cases save the lives of dogs who would otherwise be at risk of euthanasia.
RELATED: 5 funny dog beds your petite pooch will love
She sees real-life rooms, like the Toledo Area Humane Society's — and other shelters' with similar setups — as a significant tool in that effort. So much so that Austin's shelter is building one as well.
"In a real-life room, dogs can get a much-needed kennel break, take a nap on a couch and feel a little bit like they would in a normal home," said Auerbach. "For particularly sensitive dogs, this break is often lifesaving."
The Toledo Area Humane Society's real-life room has been open for about two weeks now. LaValley says that it's already making life better for the shelter's canine residents.
RELATED: 'A sense of peace': Terminally ill woman finds help for pets in her final days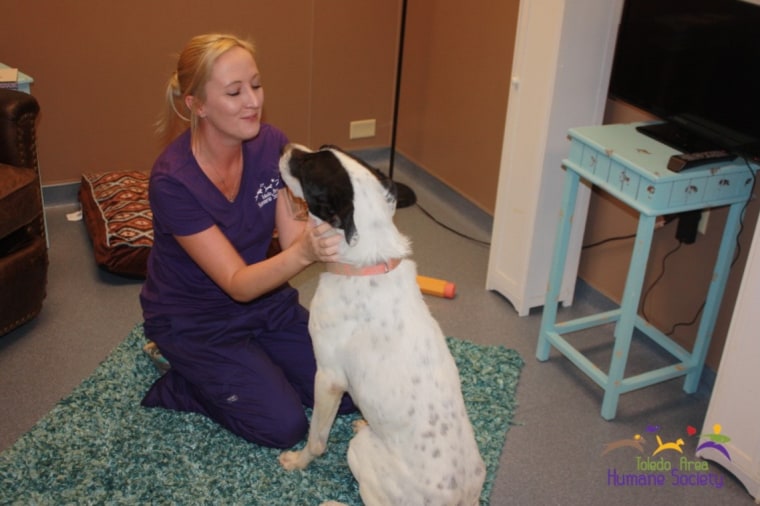 Some dogs simply enjoy their time in the cozy room, playing with toys and napping in laps. For others, like a black-and-white dog named Cubby, the room is more than just a pleasant escape. Cubby is a longtime shelter resident whose spirits seemed low. But now he is spending most of his downtime in the room, said LaValley, "and (he) truly loves it!"
"By keeping him in the real-life room, we are able to keep him happy and calm," she said. "Since the real-life room is all around a less stressful place for animals to spend time in, it generally translates to happier dogs. Happier dogs get adopted more quickly!"