Winter the dolphin swims at Clearwater Marine Aquarium (CMA) in Clearwater, Fla. in this Aug. 31, photo.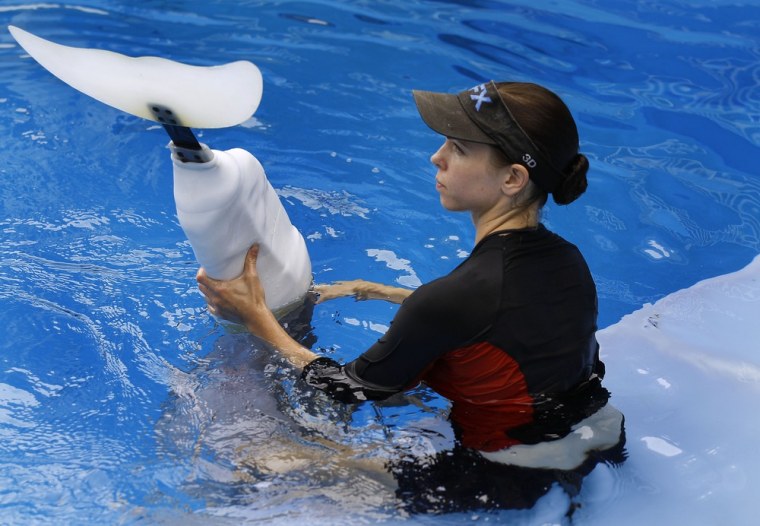 Winter was found off the coast of Florida after she had lost her tail in a crab trap at age 3 months. She was fitted with a silicone and plastic tail which enables her to swim normally. She has since become a popular attraction at the aquarium.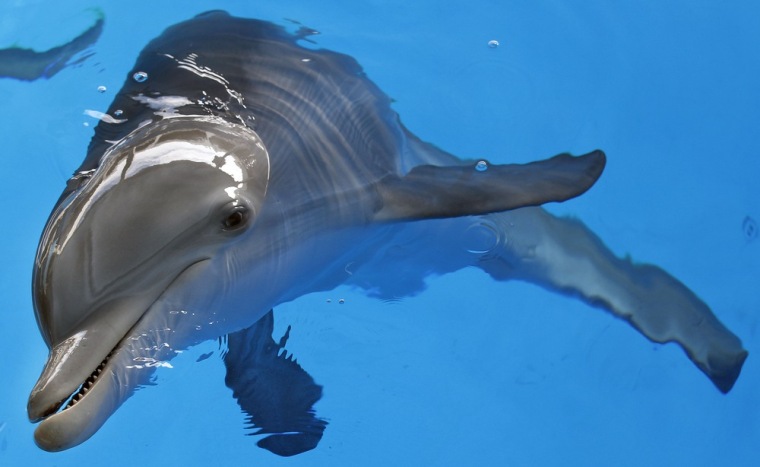 Winter plays herself in "Dolphin Tale," a family-friendly 3-D movie starring Harry Connick Jr., Morgan Freeman, Ashley Judd and Kris Kristofferson, opening Sept. 23. Read more about Winter, here.