Need a big dose of cuteness to get you through the day? Well, look no further than this video of a tiny newborn leopard taking a bath.
That gentle stream of warm water straight from the tap must have been an intense experience for the little guy, as it prompted belly-baring wiggles and an impressively loud squeak.
Of course, most things are probably squeak-worthy to the leopard right now. After all, he's less than two weeks old.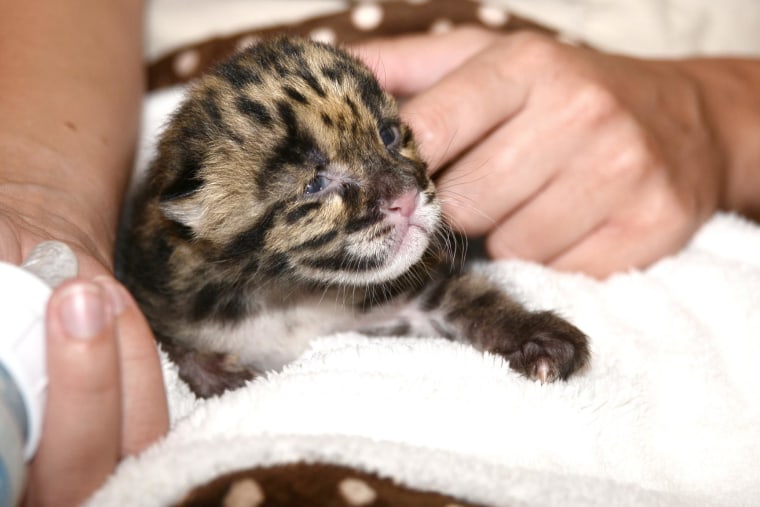 The as-yet-unnamed kitten was born to a pair of 4-year-old endangered clouded leopards at Tampa's Lowry Park Zoo on March 7. And he's not just an adorably ball of fluff — he's truly a rare treat.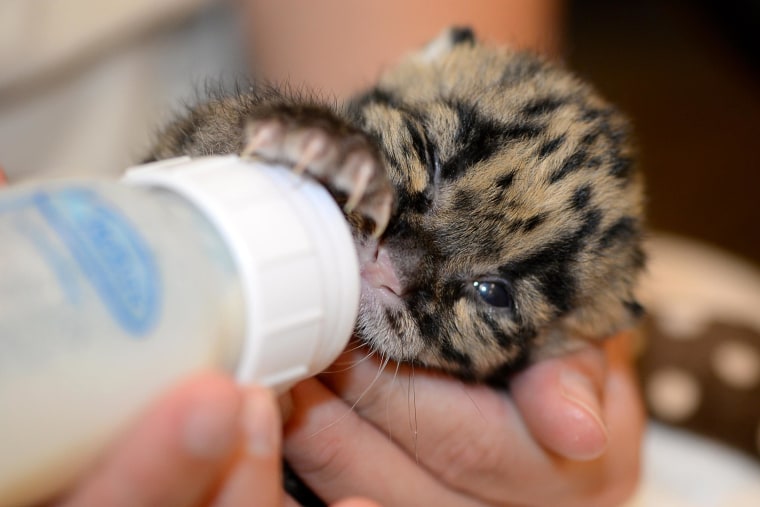 "This birth signifies a milestone accomplishment in our conservation programs at Lowry Park Zoo," Dr. Larry Kilmar, vice president of animal science and conservation, said in a statement. "Species survival programs for animals like clouded leopards take years of planning, development and staff commitment. This kitten will contribute to the long-term viability of our conservation efforts within the managed population, as well as range countries."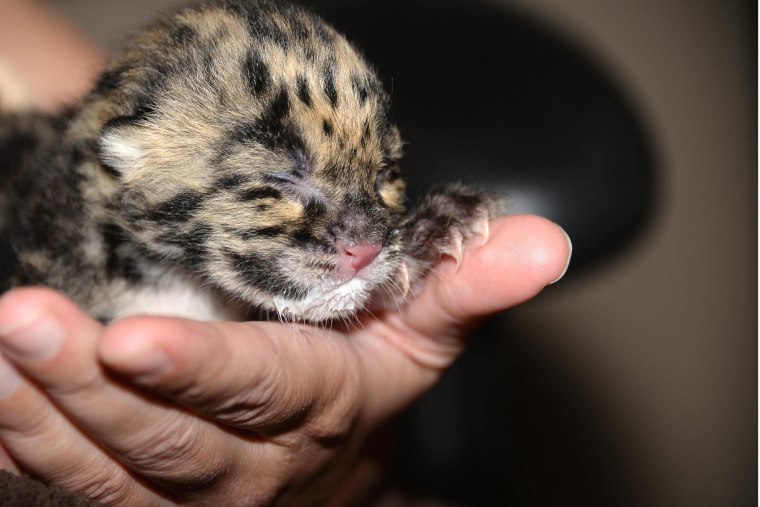 The kitten weighed in at just 10.5 ounces at birth, but by 10-days-old, he tipped the tiny scales at 1 pound, 4 ounces. He'll be reared by hand until he's older, and will eventually weigh between 30 and 50 pounds.
Though it's hard to imagine that hefty size when looking at him now.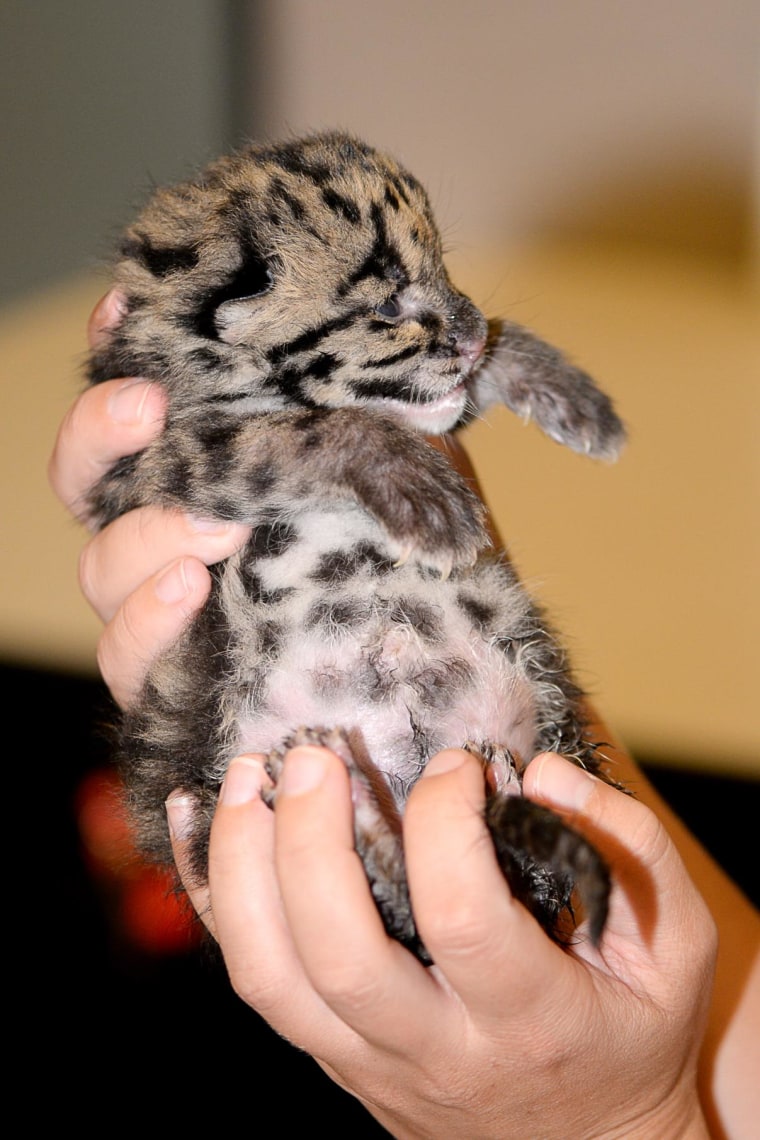 The little kitten already has a big future ahead of him. As part of the Association of Zoos and Aquariums protocol, at six months of age, he'll likely meet his potential mate, just as mom and dad — aka Yim and Malee — did before him.
Clouded leopards are native to Southeast Asian, though hunting and poaching have put the species in danger.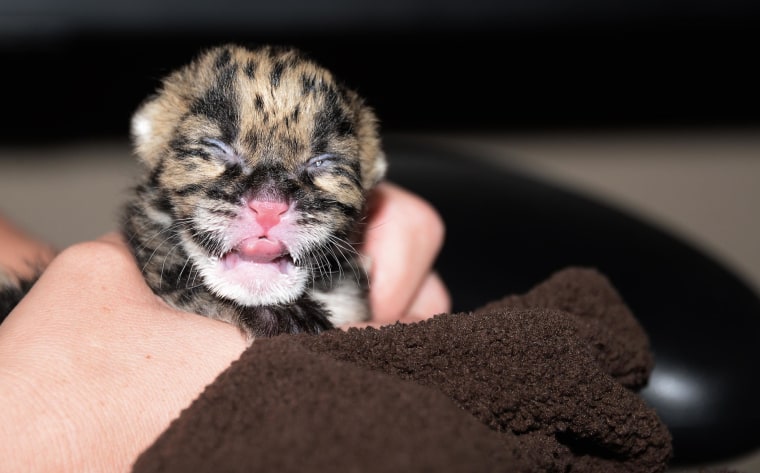 The kitten isn't part of the regular zoo population yet. He's currently housed in the facility's veterinary hospital. So if you just can't get enough of him — and who could blame you? — follow Lowry Park Zoo on Facebook for more updates on their newest addition.
Follow Ree Hines on Google+.