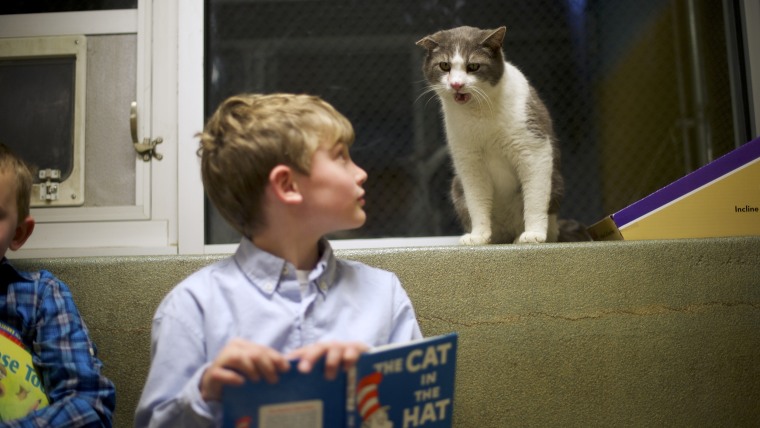 Cats are cute. Kids are cute. But kids reading to cats? That's off-the-charts adorable. 
At the Animal Rescue League of Berks County in Birdsboro, Pa., schoolchildren are improving their literacy skills by reading books to cats during the Book Buddies program. (Yes, "The Cat in the Hat" is definitely one of the stories, as is "Dogs Can't Read.")
As opposed to us humans, the shelter cats are nonjudgmental, and animals can be a source of comfort and support for children as they learn, according to research conducted at Tufts University. And it should be no surprise that having a playful, purring companion around can make reading more fun.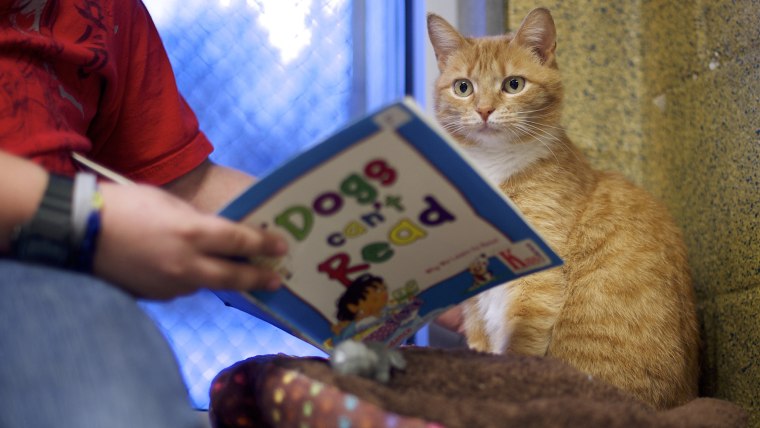 According to the shelter, the kitties get something out of it too. "Cats find the rhythmic sound of a voice very comforting and soothing," reads a post on the Animal Rescue League's website.
This isn't the only program to pair up animals and young readers: There are several organizations that allow kids to share stories with dogs, like Library Dogs, Reading with Rover and Tail Wagging Tales. And for elementary school children who prefer reading to horses, there's the Black Stallion Literacy Project. Now cats are proving themselves to be good listeners too.
The Book Buddies program was inspired by a Rescue League coordinator's son, Sean, who struggled with reading until his mom encouraged him to read aloud to the shelter cats. That idea became an official program in August 2013. 
Take a look at more outrageously adorable photos taken during the reading sessions: