This dog's been a bad boy.
Over the weekend, a mixed-breed pup in Canada ended up behind bars after cops caught him trying to chase down a deer, his owner said.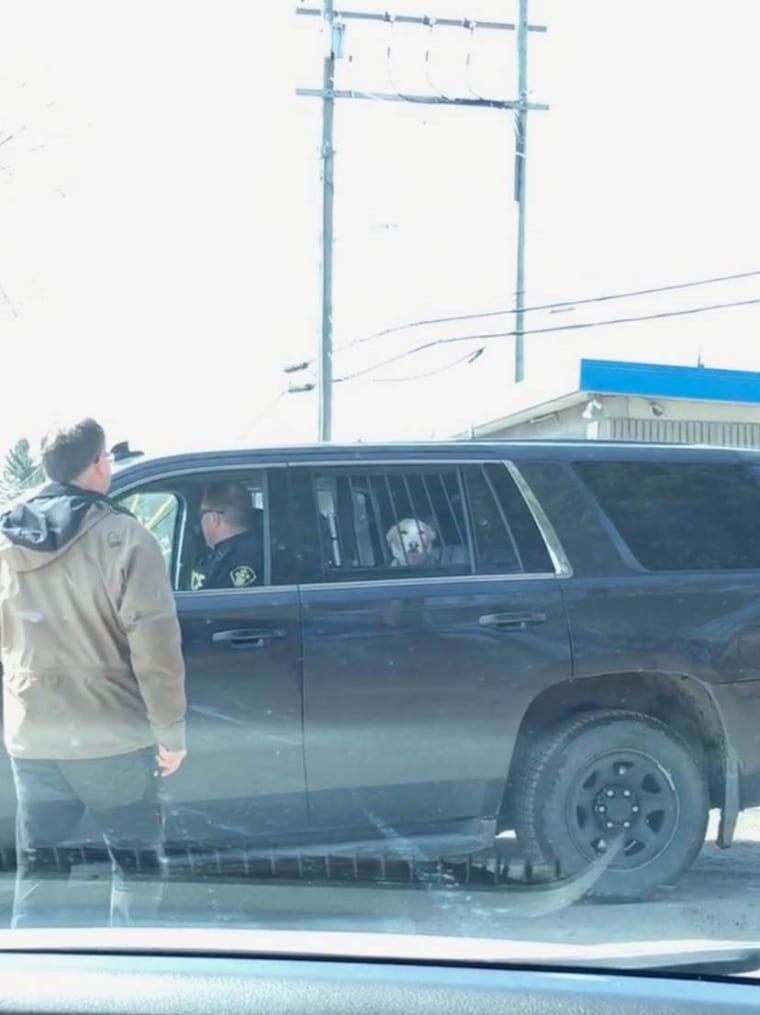 Emme Thompson shared a photo of her dog Finn behind bars and looking guilty after his "arrest" in Ontario.
After she shared the image on Twitter, the funny responses started rolling in by the dozens, many using the hashtag #FreeFinn.
According to Thompson, her dad and his girlfriend were out on a walk when they decided to let Finn off his leash for a bit. The dog usually stays nearby, she said.
"However this time he must have heard or smelled a deer nearby because he took off into the bush. He ignored any calls and whistles," Thompson told TODAY in an email.
Soon after, the Ontario police called Thompson's father. Someone had called them after seeing the dog running after a deer on a nearby road.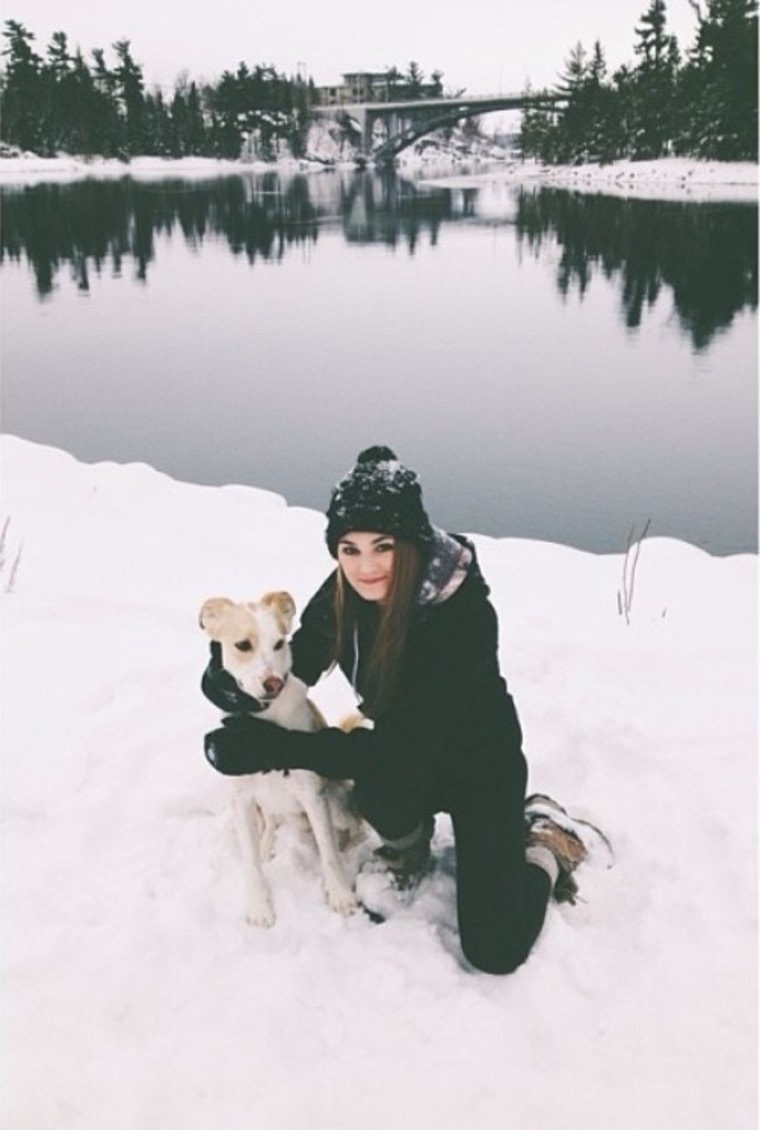 "The officer said it is against animal bylaws for dogs to be chasing deer and that someone may be in contact with us," said Thompson, who is a student at Dalhousie University in Nova Scotia.
Thompson's father snapped a photo of the sad-looking pooch in the backseat of what looked like a police SUV with bars on the windows.
"Finn was only held in the car for a few minutes and it seems the police treated him very well, considering what could have happened," she said. "He is by no means dangerous or vicious and I'm sure the police officer could tell that once he arrived to get Finn."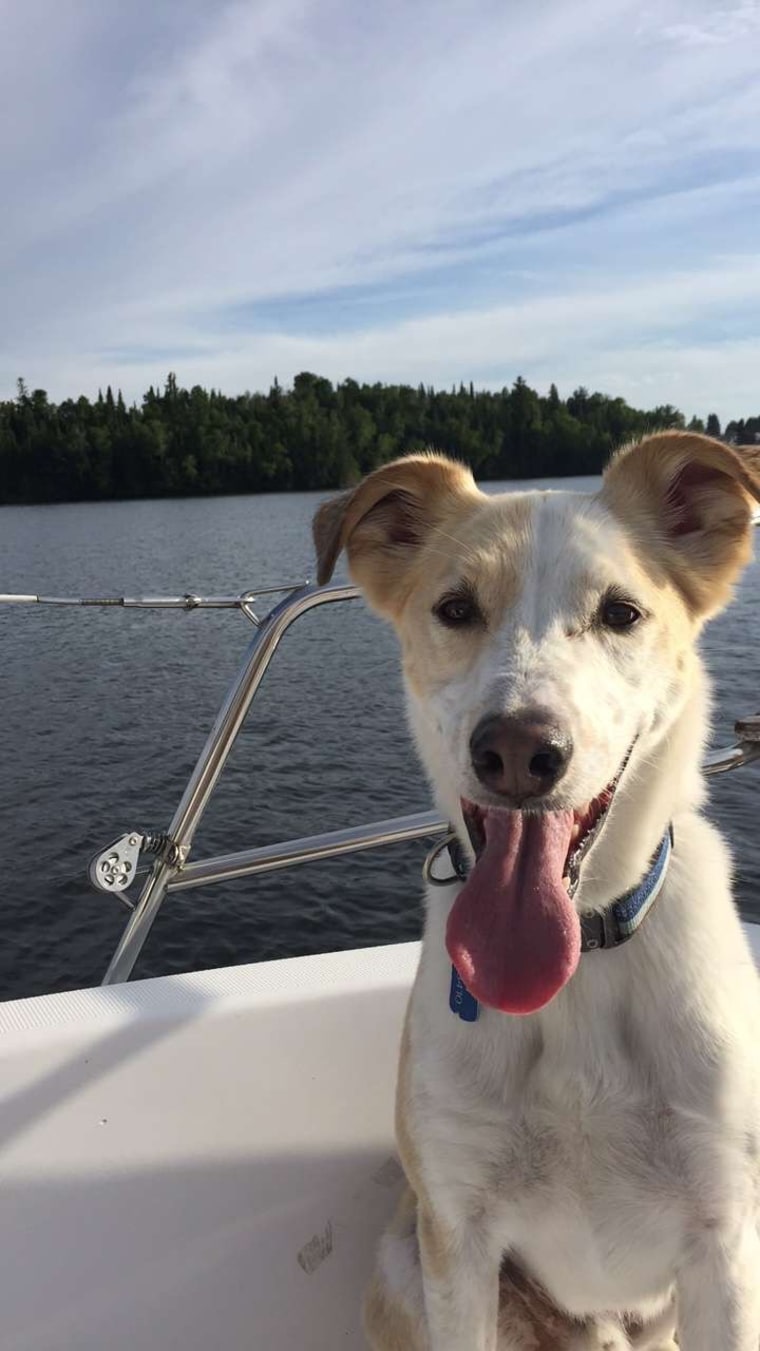 Finn has been released from police custody and was doing OK, Thompson said. The family could have been fined, but were let off with a warning.
"We're absolutely blown away with the response this has gotten, thankfully most of it good. I'm excited to get home and see Finn! I miss him," she said.