While her owner gets ready to run the Boston Marathon on Monday, Alice the pug is also in training to give her puppy legs a workout.
Alice, nicknamed "Big Al,'' is getting ready to run a "puppy marathon" of .262 miles to raise money and awareness for the non-profit Pug Rescue of New England.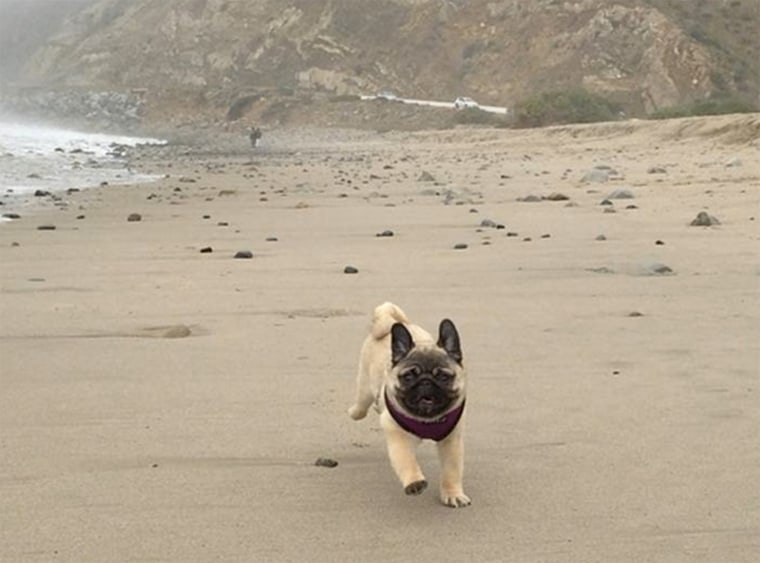 Alice's owner, Julia McGovern, 24, will run in her second Boston Marathon this year and thought it would be a fun idea for Alice to run one of her own for a good cause. McGovern has set up a DreamFund page for those looking to donate during Alice's "training."
"While I was training for the (Boston) Marathon, I also was fund-raising for House of Possibilities,'' McGovern told TODAY.com. "After we reached our goal, it was just really inspiring, so I thought since Alice has a really fun little community on her Instagram page with all the crazy pug people like me, this could be an interesting and fun opportunity to tap into that and raise money for a good cause."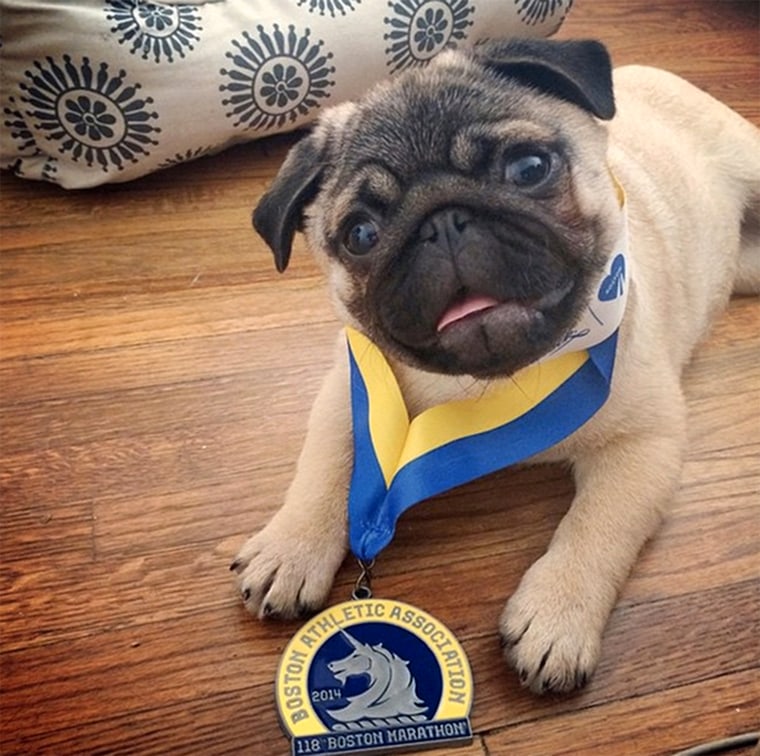 McGovern lived her entire life in Hopkington, Mass., the site of the starting line for the Boston Marathon, before moving out to Santa Monica, California, a year ago. She plans on having Alice run the .262 miles back in California and will put out a video. Alice's run, which is a reference to the 26.2 miles that make up a human marathon, is short because pugs have tiny legs and their scrunched-up faces can make it hard to breathe.
"She goes for lots of walks, and we take her on the beach,'' McGovern said. "She'll run around off the leash, working those little pug muscles. She is only six months old, so she's got a lot of energy."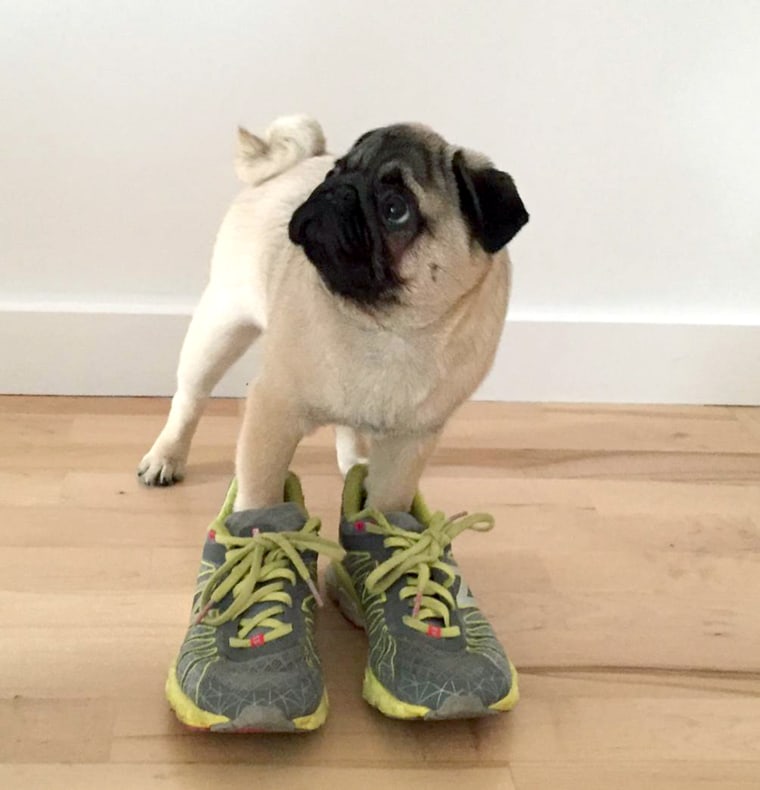 McGovern has only owned Alice for two months, so this will be the first time she will get to meet McGovern's family back in Massachusetts. Alice will be at the starting line with McGovern and then will go with McGovern's mother to greet her when she crosses the finish line. Despite growing up in a town in which the Boston Marathon is so ingrained, McGovern had never run in it until last year, which was the first race since the bombing in 2013.
"I was in my office when [the attack] happened, and I remember watching the news trying to piece together all the facts live,'' she said. "It was a really surreal feeling. I think that's one of the things that inspired me to run it the year after was seeing that sense of community that grew up around it. I never thought I could run a marathon, just like Alice thought she couldn't. I was very inspired, and here I am now, running another 26.2 (miles).''