Marine life fans are about to have a flipping good time in Atlanta's Georgia Aquarium, which debuted a brand-new sea lion exhibit on Thursday — and TODAY's Natalie Morales was there to dive in for a sneak peek!
Jupiter, Neptune, Scout, Beck, Nav and Diego are six sea lions rescued from among the 3,000 pups who were stranded on California beaches last year. Most rescues were released back into the ocean after being rehabilitated, but some are considered non-releaseable because they come to shore too often.
MORE: Sea lion rescued after being found in booth at San Diego restaurant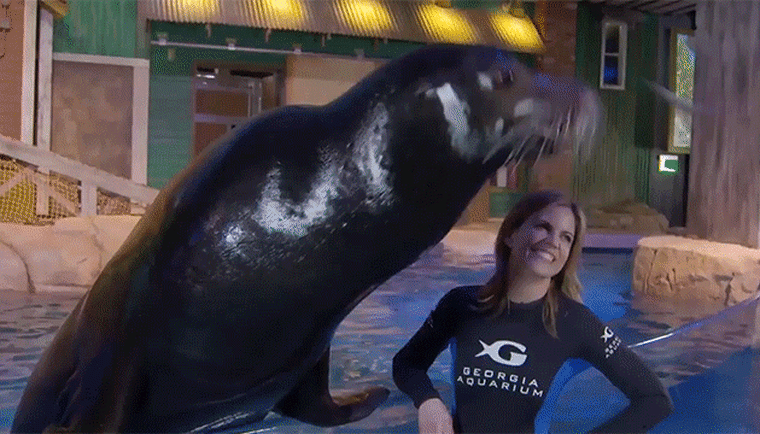 "They just can't fend for themselves in the ocean," Will Elgar, director of zoological operations, animal training, told Morales.
The sea lions will be ambassadors, helping to educate the public about the issues they face in the wild.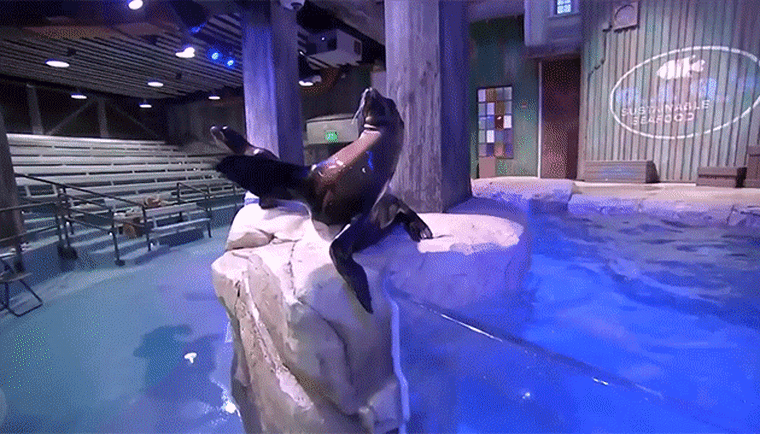 "We want to introduce people to the sea lions," said Elgar. "And hopefully make people aware and educate them on how we can look after our planet and how we can help."
MORE: 'He's worried about her': Sea lion has adorable reaction when girl takes a tumble
Meanwhile, as the pups adjust to their new life in the aquarium, they're also learning a few new tricks — like how to kiss visitors.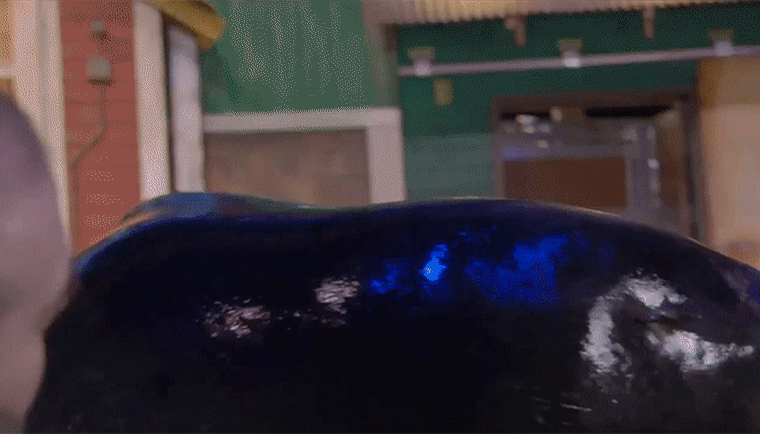 There's nothing fishy about it ... except, perhaps, the sea lions' breath!
Follow Randee Dawn on Twitter.