Put two dogs in a photo booth and magic happens.

At least is does for Lynn Terry, a Missouri-based photographer whose images of dogs posing in a photo booth went viral this week after being posted on Bored Panda. Her vintage-looking photographs feature dogs whose charismatic expressions are capturing viewers' hearts.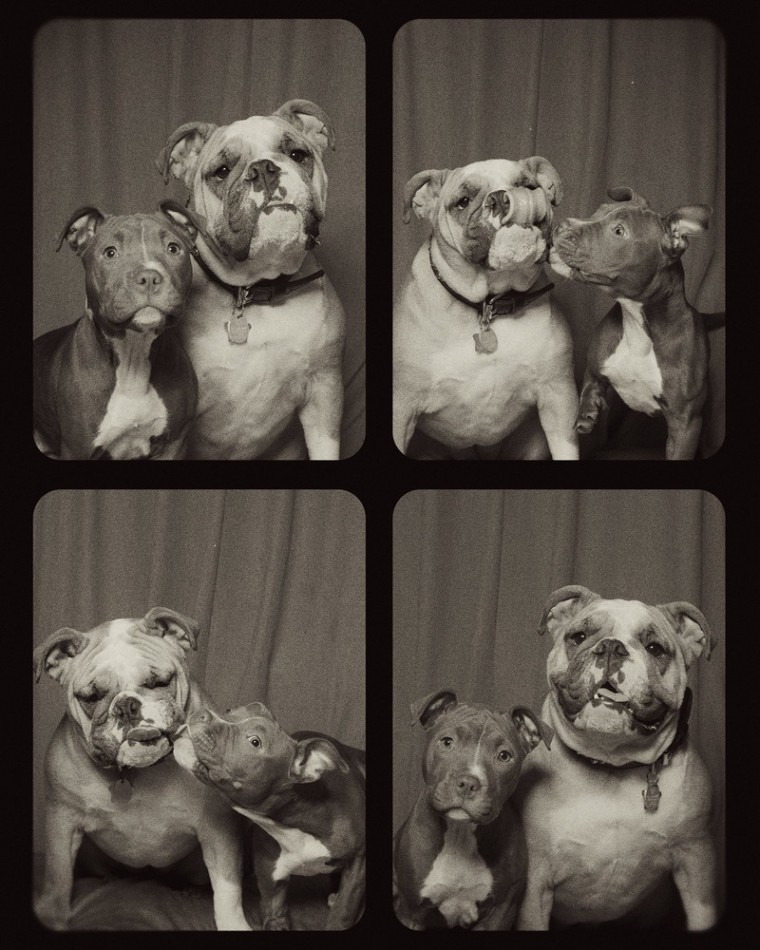 Terry's photo booth series started a few years ago when she photographed two rescue pit bulls, Tucker and Petunia, from the St. Louis animal shelter Mutts n Stuff.

"I had these old photo booth photos from random places," Terry told TODAY.com. "I thought it would be a fun idea to do that with some dogs."
She created a photo booth set in her photography studio using boxes and curtains, and as soon as the dogs were placed in front of the camera, they started licking each other.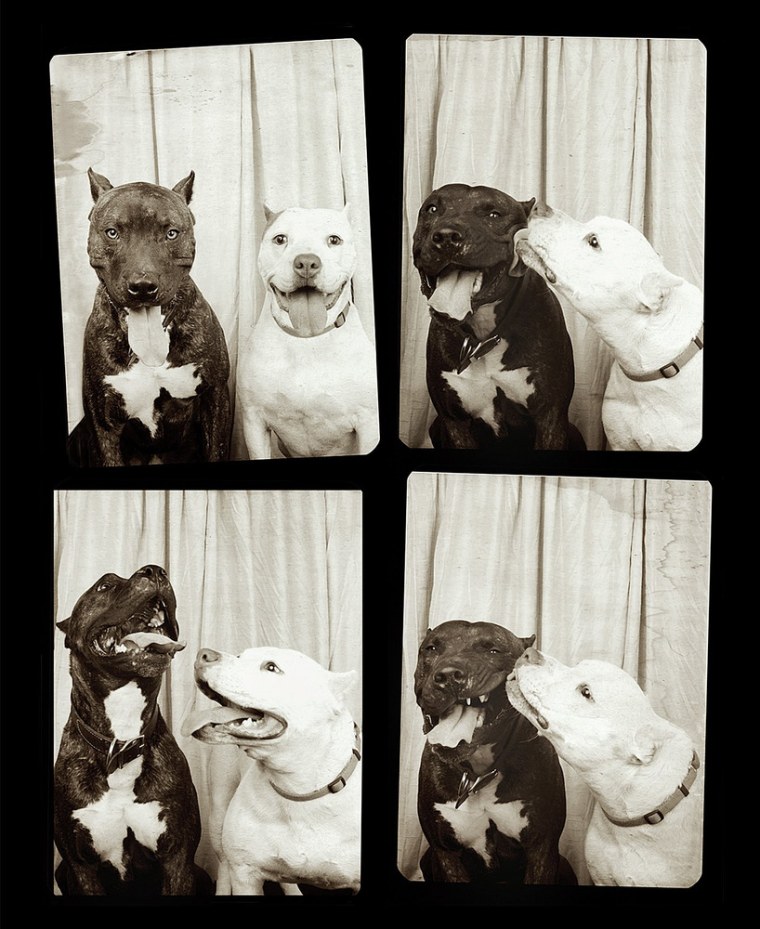 "They came together, locked lips and I knew I made gold," Terry said. 

Although it has been several years since Terry snapped the photos of Tucker and Petunia, she decided to recreate the photo booth set over Valentine's Day this year, and invited pet owners and local shelters to bring their dogs by for some fun.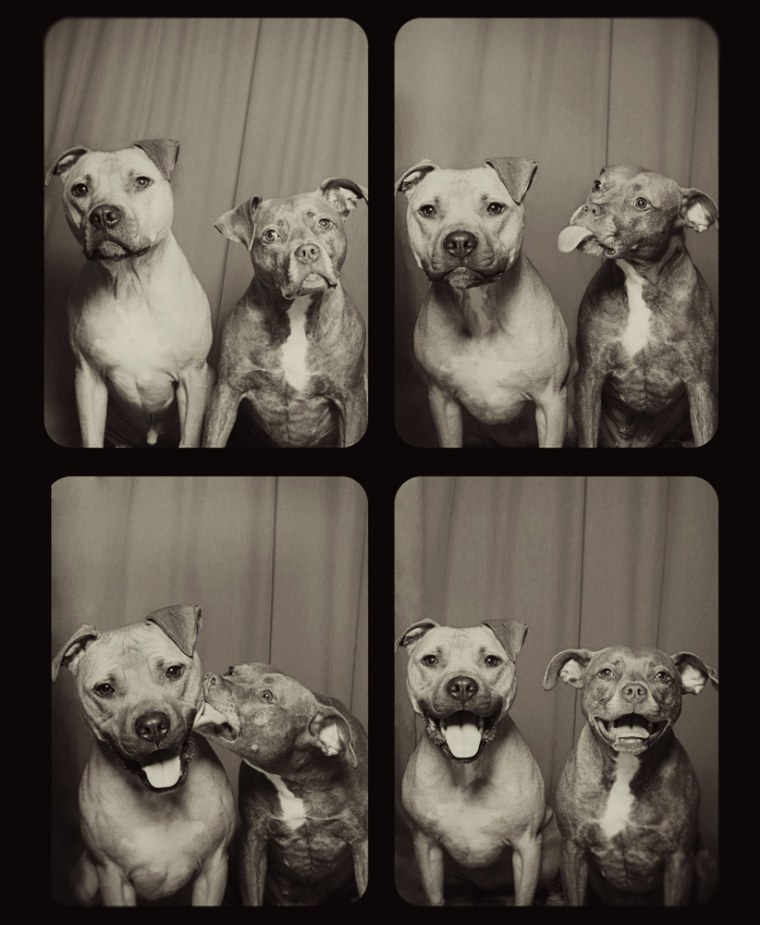 It's not the easiest task to get animals to stay in place and pose for the camera. To get the perfect shots, Terry has a few tricks up her sleeve, along with some peanut butter. She will often put a little bit of peanut butter on a dog's mouth to get shots of tongues sticking out.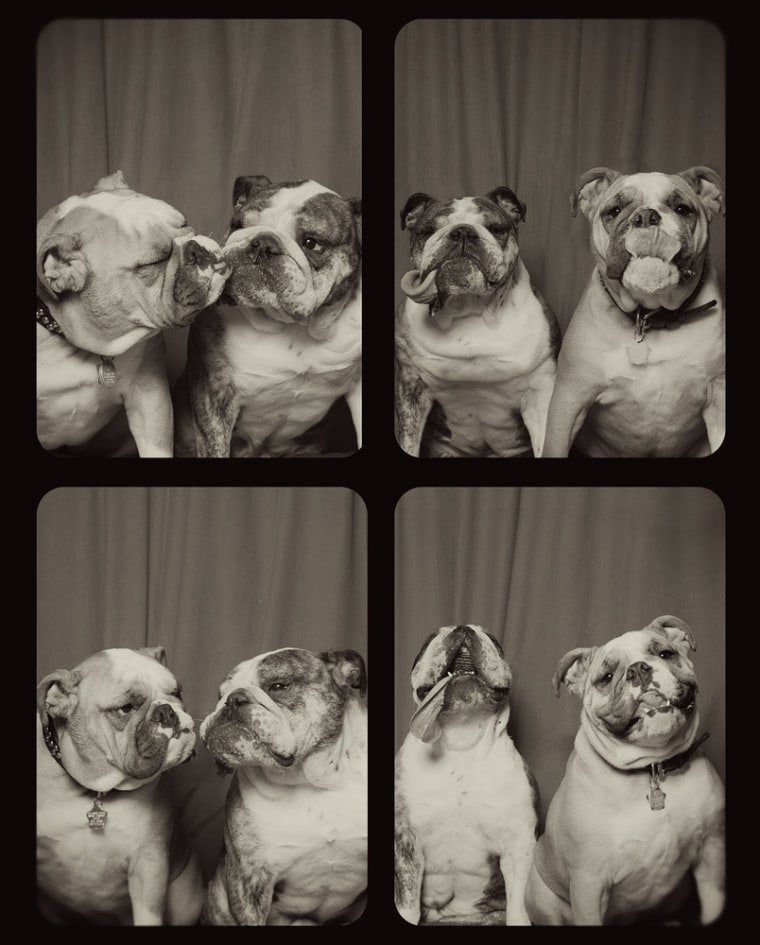 "I also make really dumb noises and jump around like crazy to try and make them as confused as possible," she said. "I don't try and rush it."