Former president George W. Bush's dog Barney has passed away, according to a statement released by the Bush family.
"Laura and I are sad to announce that our Scottish Terrier, Barney, has passed away. The little fellow had been suffering from lymphoma and after twelve and a half years of life, his body could not fight off the illness. Barney and I enjoyed the outdoors. He loved to accompany me when I fished for bass at the ranch. He was a fierce armadillo hunter... Barney guarded the South Lawn entrance of the White House as if he were a Secret Service agent. He wandered the halls of the West Wing looking for treats from his many friends."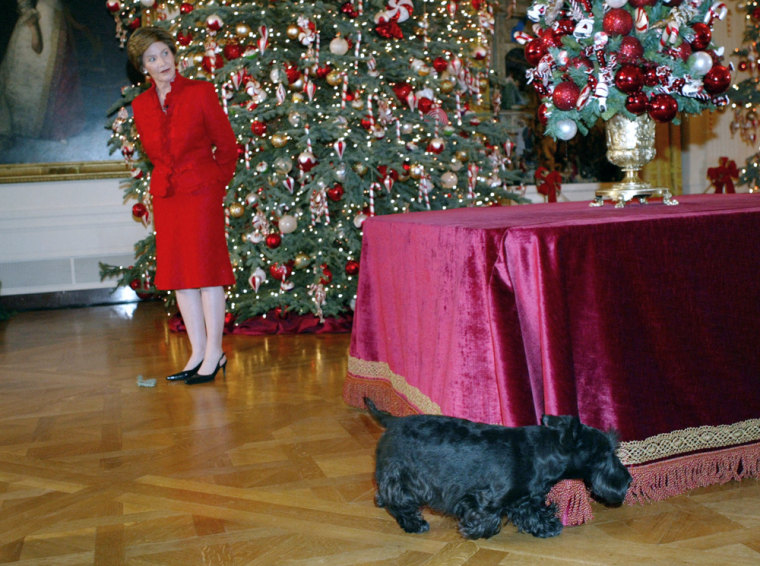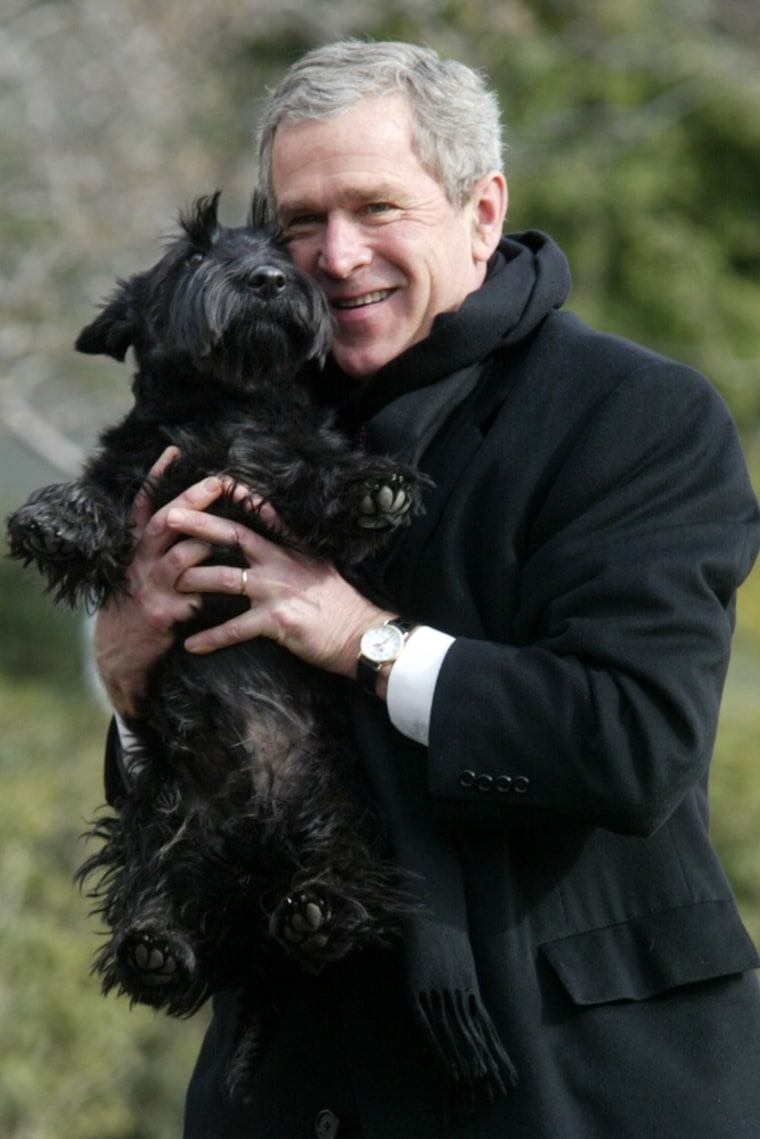 The 12-year-old dog served two terms as "first dog" and was featured in several short films (the "Barneycam") produced by the White House Staff. He was also the star of the White House's annual Christmas videos during the Bush administration.
Although adored by many for his enthusiastic personality, the pup wasn't spared from a few controversies: Karl Rove reportedly called him a "lump"; Russian President Vladimir Putin said a world leader should own big, not small dogs; and in 2008, Barney bit Reuters news reporter Jon Decker's finger, followed by Boston Celtics public relations director Heather Walker's wrist in 2009.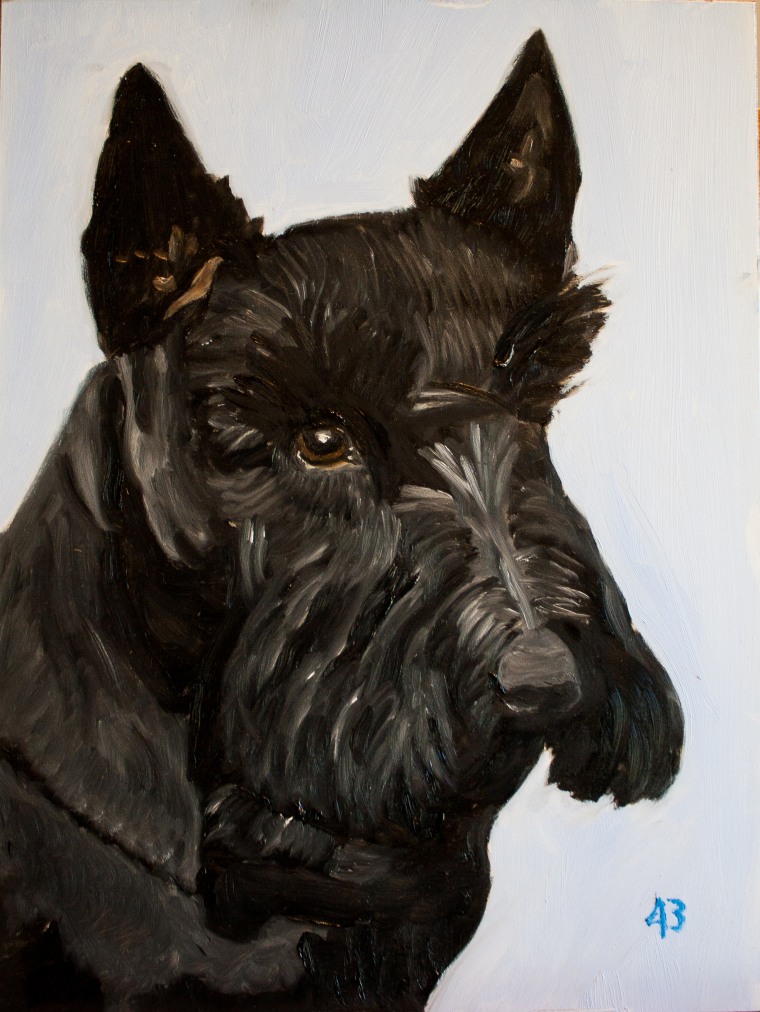 "I think it was his way of saying he was done with the paparazzi," former first lady Laura Bush's spokesperson joked.
Barney comes from a strong political pedigree: his mother, Coors, was owned by former New Jersey governor Christine Todd Whitman.
But despite his heritage and surroundings, it was his absence from politics that the president appreciated the most: "He never discussed politics and was always a faithful friend," former president Bush said in his statement. "Laura and I will miss our pal."
More from TODAY Pets:
Hillary Clinton steps down, but (reluctant) style legacy endures
Which breed is America's top dog of 2012?
Beagle reunited with family 41 days after disappearing