It's not easy trying to be top dog!
The Westminster Dog Show is underway in New York City, and a group of competing bulldogs are showing a range of expressions on and off the stage of their sport's premier showcase.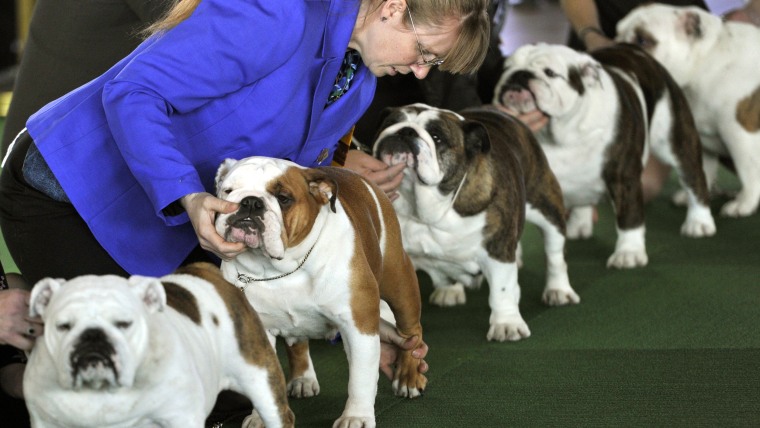 When these cute pooches aren't strutting their stuff for the judges (check out that defiant stance!), they have been spotted parked in front of fans, squeezing in extra scratches and even sneaking in a nap.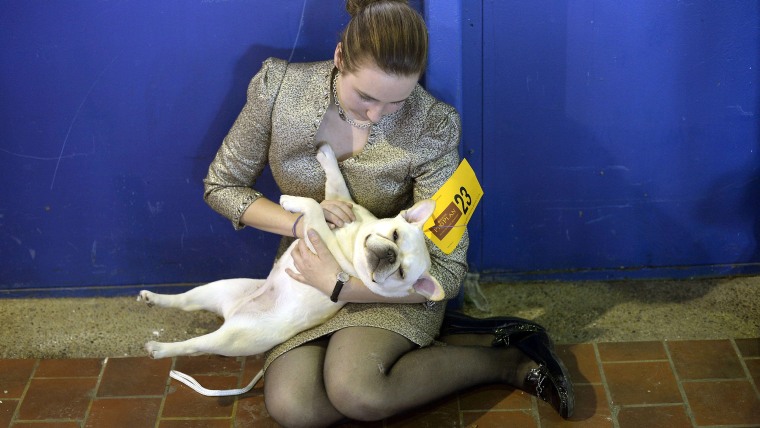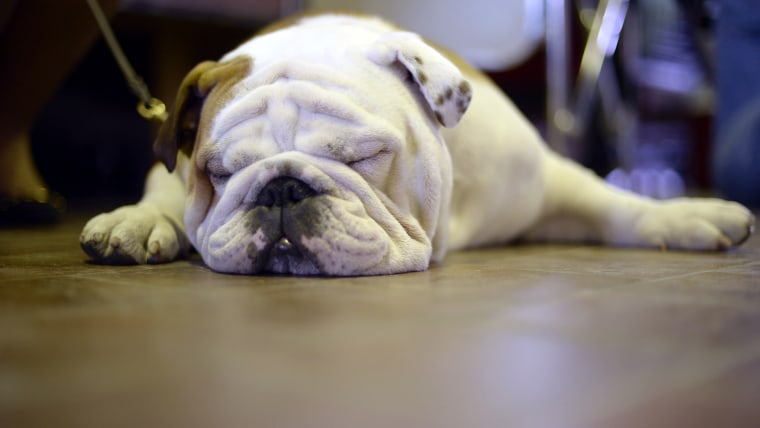 Bulldogs are listed as the fifth most popular breed in 2013, with French bulldogs being the 11th most popular, according to The American Kennel Club's dog registration statistics, and judging by these photos, it's easy to see why. The breeds are said to be lovable, good-natured companion dogs.