These puppies are in training to serve and pawtect.
A Taiwanese police department's K-9 unit has recruited six new puppies to possibly join their squad.
Fushin, Schumann, Feida, Yige, AJ and Liang were born in early May.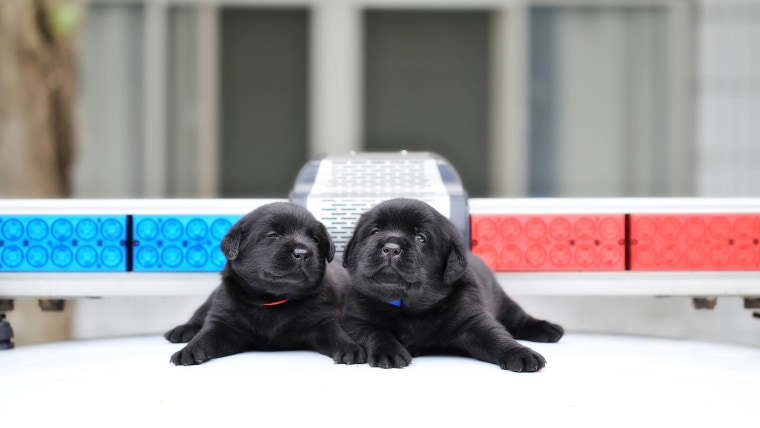 Their parents are Yellow and Leader, a pair of 2-year-old detection dogs with the New Taipei City Police Department's K-9 unit.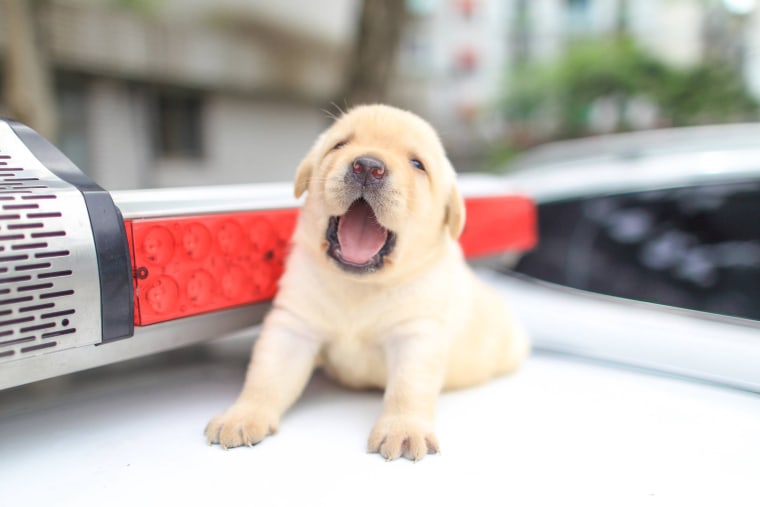 The half-dozen cuties will be trained to follow in Yellow and Leader's paw prints, mostly as drug detection dogs.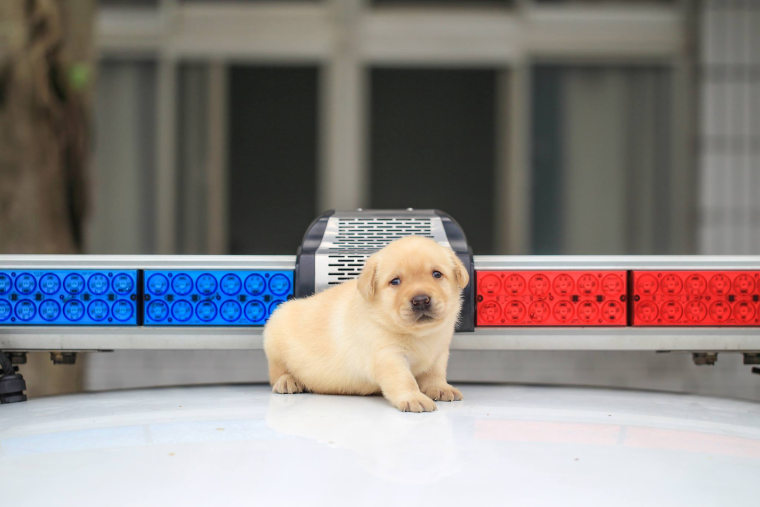 Pan Tian-long, captain of the K-9 Unit, told BuzzFeed that the puppies are already being prepped for detection work by trainers, who put narcotics near their food before they eat, to get them used to the smells.
One of the pups, Fushin, has the potential to become a blood detection dog — that means he'll be trained to sniff out blood, even tiny amounts.
"Fushin is very special," Pan said to BuzzFeed. "He is the naughtiest and the bossiest."
Taiwan has employed detection dogs for about a decade now. Most have been supplied by Australia.
These six cuties make up the first litter of dogs bred by the New Taipei City Police Department's K-9 unit, according to The Straits Times.
The Taipei Times reports that, at least in the past, only about 1 in every 4 dogs chosen for police training will turn out to be a good fit. The others are redeployed to other government agencies, or sometimes made available as pets. (!!!!)
TODAY reached out to the New Taipei City Police Department, begging, yes begging, for information about whether Fushin, Schumann, Feida, Yige, AJ and Liang might become family pets one day — and if so, how to get one's name onto what will certainly be a long list for consideration. We will let you know as soon as we get a response.
In the spirit of hometown pride, though, we'd like to point out that here in the United States, we also have really, really adorable K-9 officers.
Some, like K-9 Kiah and K-9 Leonard here, have the added plus factor of having been rescued from shelters.