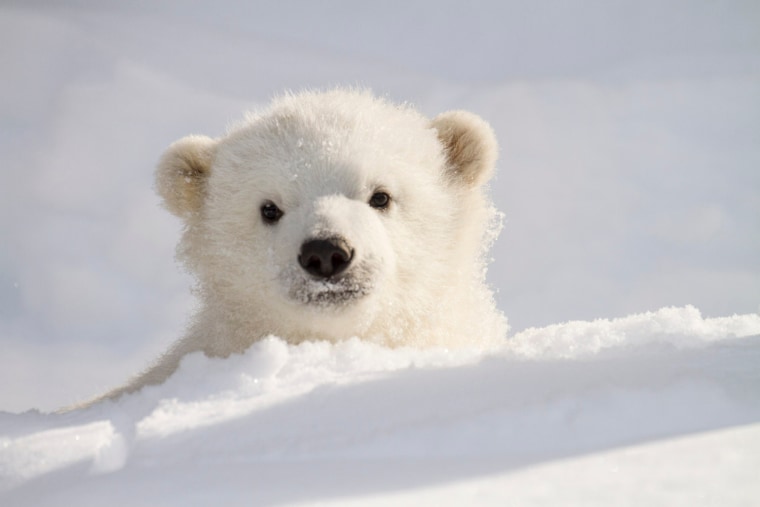 Crowds of visitors wait at the Alaska Zoo every day to see Kali, the orphaned polar bear, playing in the snow. He is certainly cute enough to make the wait worthwhile. But from the outside of the cage, none will get the up close and personal look that the zoo's resident photographer John Gomes gets.

Gomes has been one of the closest people to Kali since the cub was rescued and brought to the zoo in March. The photographer was there from the moment that the airplane carrying Kali landed near the zoo on March 13.
"He's seen me every day," Gomes said. "I think I've only missed one day since he's been here."
With several weeks passing since Kali's arrival, Gomes has been able to track his growth in both size and confidence.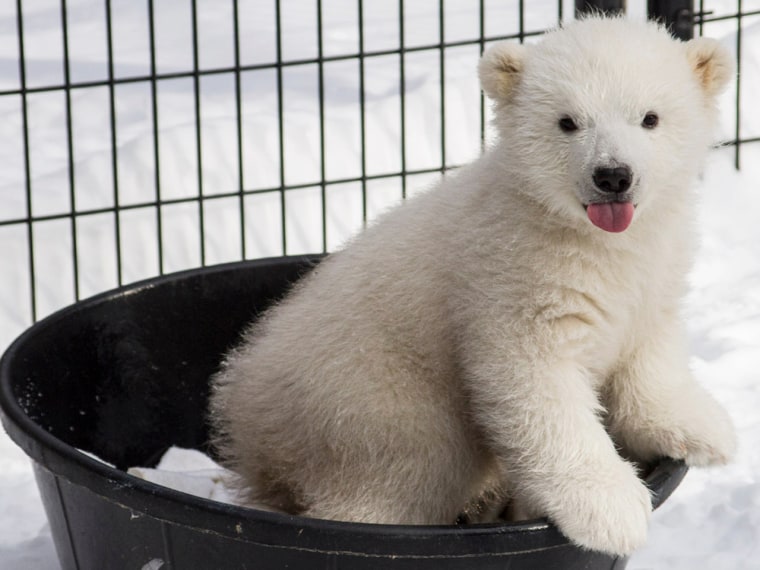 "When I look back at my pictures and remember how he acted the first day he was out compared to now, I see that he's more sure of himself," Gomes said.

While Kali's confidence is growing, so is his size. He came to the zoo at about 18 pounds, and now weighs about 33 pounds. That's one pound gained every day.
Eileen Floyd, Development Director for the Alaska Zoo, noticed how well the cub is growing too.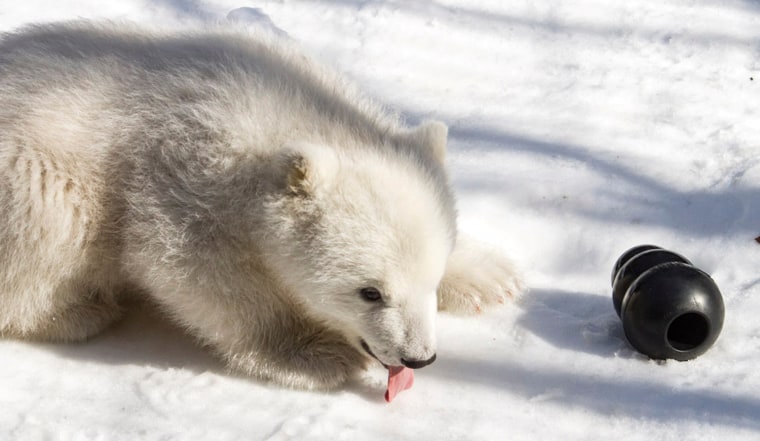 "When he first went out, after about 45 minutes of play he was totally tuckered out," Floyd said. "Now he's like 'oh yeah, I'll use all the time.'"
Kali is fed a formula of puppy milk replacers, water, lactase and heavy whipping cream four times a day. He is let out of his den to play for one hour, twice a day. This is when the crowds get to fawn over him..from a distance.
Gomes however, stays inside the pen for the full hour. If Kali comes too close or gets angry, Gomes has a door that he can quickly close to keep himself safe.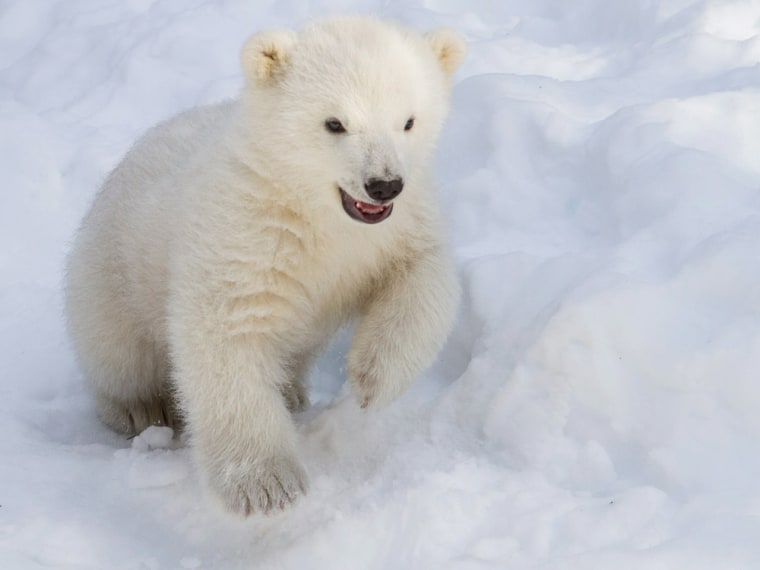 As for Kali, he loves putting on a show for the crowds that gather to see him, playing happily with his toys and stuffed animals in the snow. In the weeks that Kali has been at the Alaska Zoo, Gomes says he has only missed three of these play sessions.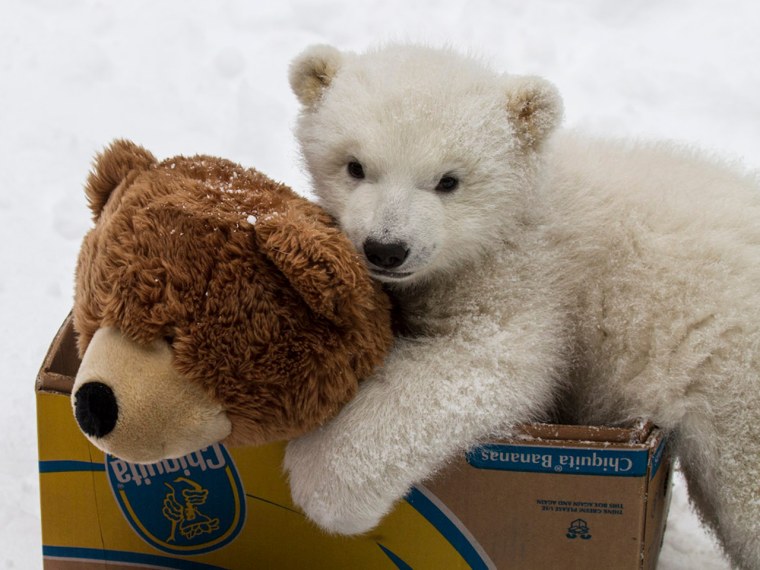 "He'll be playing with a toy and he'll roll over a couple of times, and that's when you hear the exclamations," Gomes said. "I hear people tell me 'we want your job.'"
It isn't easy making Kali look so cute. He is taken care of by a group of zookeepers who feed him, make sure his area stays clean, keep him healthy, and monitor the crowds.
With two adult polar bears already living at the Alaska Zoo, there will not be space for Kali once he is fully grown. He will continue to be raised and nursed by zookeepers there until he is moved to the Buffalo Zoo in New York.
In Buffalo, Kali will meet another polar bear cub, named Luna.
"I just wish that he goes to a good home and he gets to be with his little playmate," Gomes said.
As for Gomes, he will continue to volunteer his time taking pictures at the Alaska Zoo, though once Kali is gone, he won't be at the zoo quite as often.
"It's been great and I'm just so thankful for the opportunity to do something that most people will never get to do," Gomes said.