Pete Davidson is mourning the death of his family's beloved dog Henry.
The former "Saturday Night Live" funnyman shared a message to fans on Dave Sirus's Instagram page to announce Henry's death. Sirius is a frequent collaborator of Davidson's who writes for Davidson's new Peacock comedy series "Bupkis."
"Hey guys. I know today is the Bupkis premiere day but I wanna use today to remember my dog Henry. Yesterday we lost a key member of the Davidson family. Henry was only 2 years old but unfortunately got very sick very fast," Davidson wrote next to a carousel of images of Henry.
"My mom, sister and I got Henry at the beginning of the pandemic and he saved our lives. Not sure id even be around without him," he continued.
Davidson described Henry as "the happiest and sweetest dog ever."
"He used to get excited when he saw me and would pee everywhere," he wrote. "When I was working at SNL my mom would send me videos of him watching, smiling and making noise when I came on screen."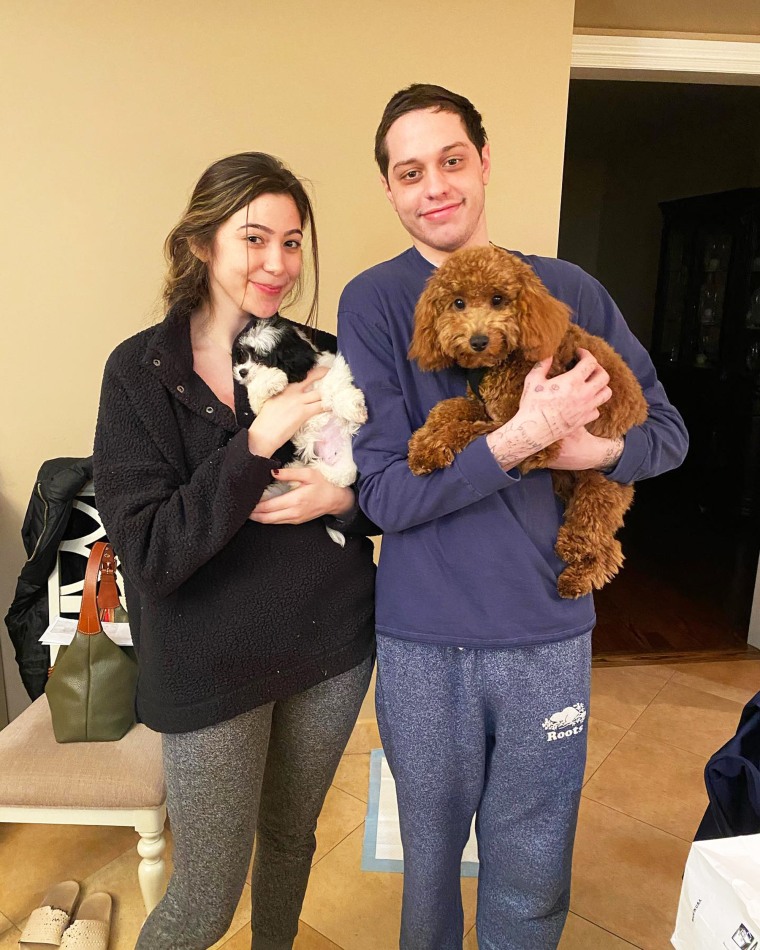 The "Meet Cute" star went on to say that he is normally "far too scared" to watch himself onscreen, but he "didn't mind" watching himself alongside Henry.
"He was truly the best. My mom, sister and I are broken and will miss him forever. We love you Henry. Thank you for making our lives fuller and reminding me what actually matters," he wrote.
Davidson's fans sent their condolences in the comments of the actor's post.
"I'm so sorry Pete. Dogs are truly like family except they never do anything wrong and are always happy to see us," wrote one.
"So sorry to hear of you loss, but very glad you got to spend those moments together with Henry when they mattered most," wrote another.
Davidson was scheduled to appear as the host of "SNL" on May 6 alongside rapper Lil Uzi Vert as musical guest, but the show has been canceled in light of the ongoing Writers Guild of America strike.
The Guild, which represents film, television, radio, and new media writers, announced on May 1 that it had unanimously voted for a walkout after major studios — including Amazon, Apple, Discovery-Warner, Disney, Paramount, Sony, NBC Universal and Netflix—  did not meet its new contract demands.