As one of New York's most in-demand pet fashion designers, Ada Nieves has sewn creative couture for countless dogs, cats, hamsters, pigs, camels, bearded dragons and chickens. Many animals have walked runways at charity events like the New York Pet Fashion Show or starred in TV shows and movies.
But now she's outfitting humans — with face masks to protect one another from the coronavirus.
When people buy a mask, she "recycles" the money to buy supplies to make masks to donate to local hospitals or to ship to nurses around the country who have sent her requests by social media. She's also donating to elderly people who cannot leave their apartments, and to cancer patients.
Download the TODAY app for the latest coverage on the coronavirus outbreak.
"The situation right now that we're all living in is a nightmare. It's horrific, it's horrible," she told TODAY. "We're all so stressed and I am just trying to use what I know and what I do to try to bring a little entertainment so people, even for five seconds, they can ease their minds and maybe for that moment, they can relax."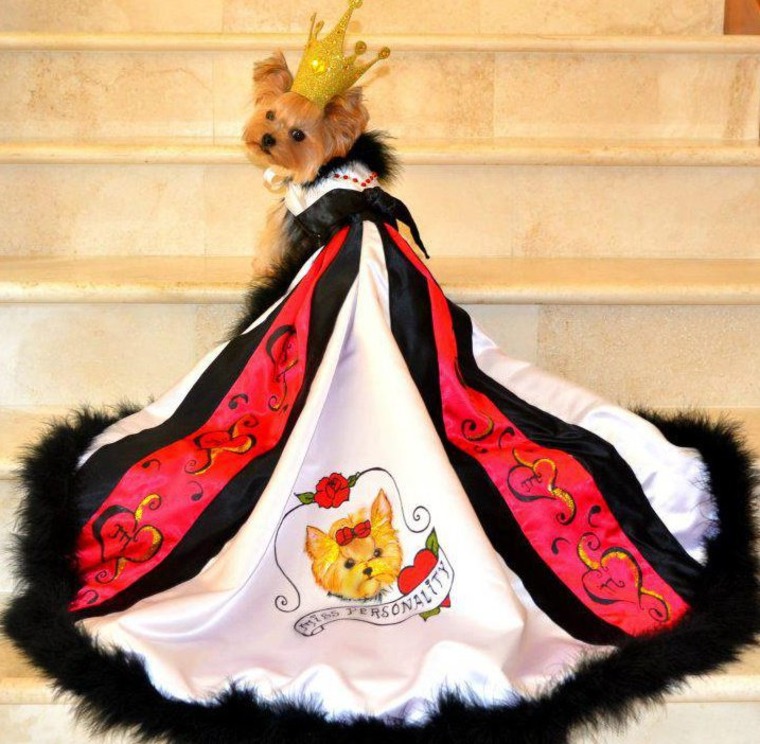 Nieves, who owns Ada Nieves for Pets, will spend 14-16 hours at a time sewing masks to fill orders. Her 86-year-old mom keeps her company and helps a little by cutting thread.
So far, she's shipped more than 500 masks and has another 200 ready to go.
"We're all in this together," she said. "I think that's the key to this: Together, every little thing that we do together, it helps."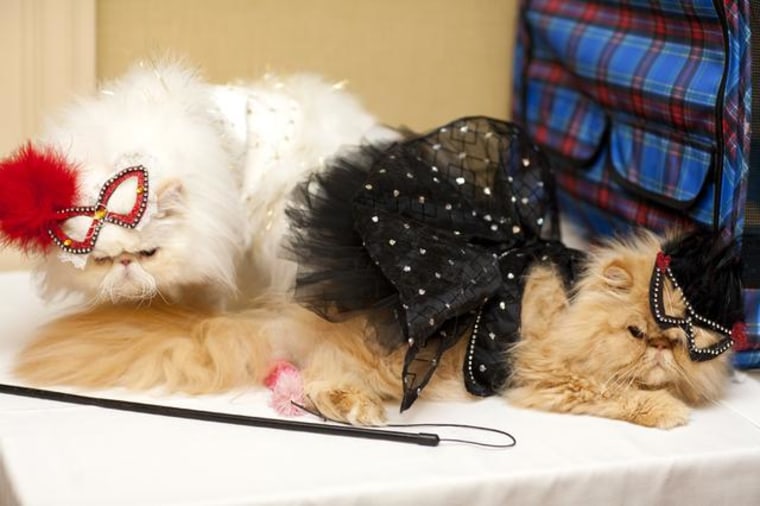 Mask shortages across North America have motivated professional and amateur artists to make and donate masks to medical teams, hospital cleaners and private citizens. From hobbyists sewing homemade face masks to dressmakers at bridal shops, Kentucky Derby milliners and pet fashion designers, people are lending their time and talents help during the crisis.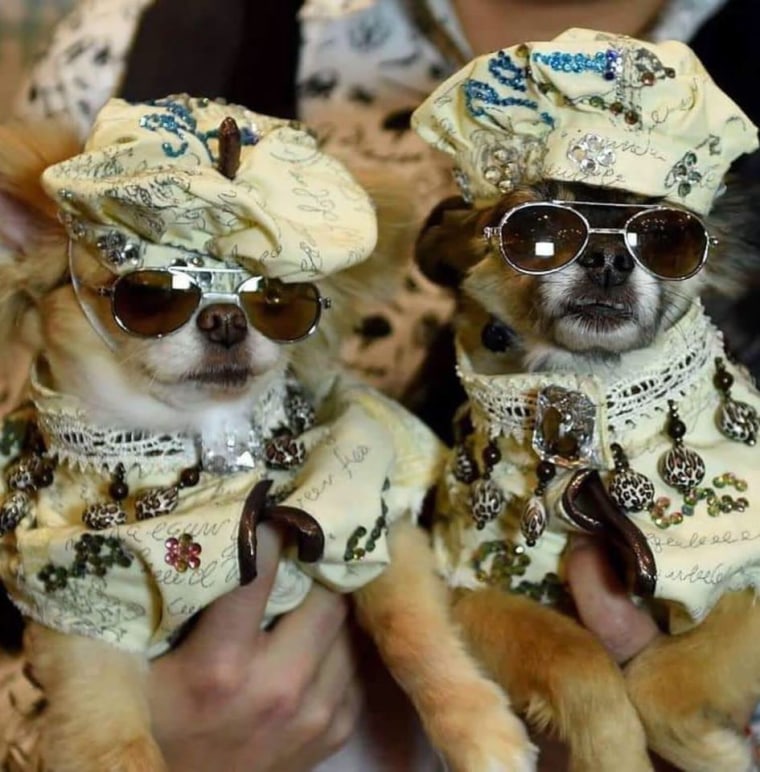 Laurren Darr, president of the Pet Fashion Guild, said she's not surprised pet fashion designers are rising to the challenge.
"It was heartening to see them be some of the first people to jump in and start using their skill set to help their communities," she told TODAY. "It's just been phenomenal to watch.
Darr's husband is a doctor based in Indiana, and when she learned of mask shortages in his department, she commissioned an order from Ada Nieves, who also made special masks for their teenage son and his late-model stock car racing team.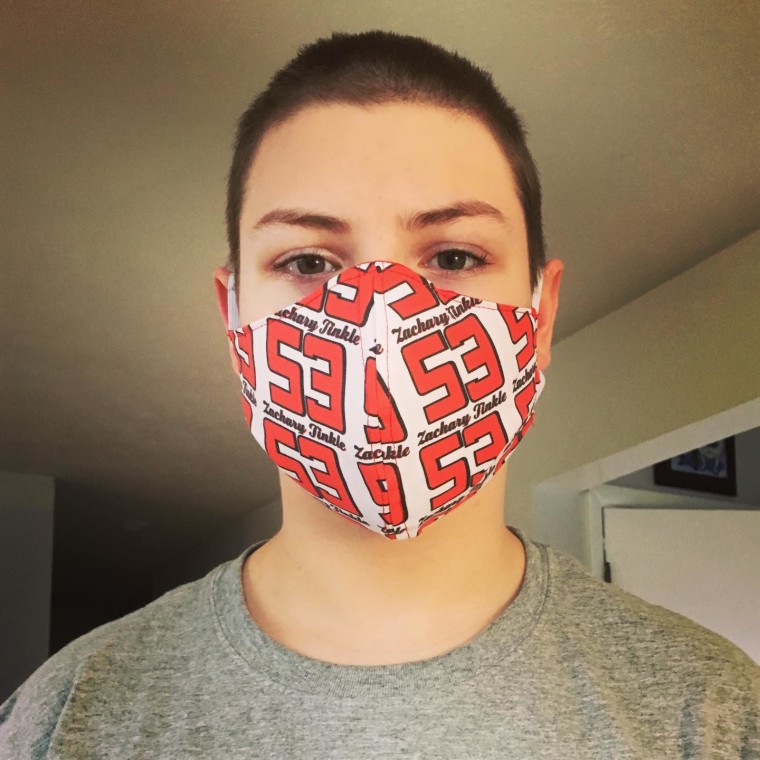 With so much uncertainty with the economy and people losing their jobs, Darr noted that luxury items like a tutu for a dog aren't exactly in demand right now. So she's inspired that even as many pet fashion designers take a hit financially, they're donating time and materials to make masks.
"These are really, really cool people," she said.
Gustavo Ugarte, owner of the pet fashion company Wow Wow Ugarte Collection, started making and donating masks for the Philadelphia hospital where his husband works when he learned nurses were using the same masks for two to three days in a row. Then requests started pouring in from friends who worked at other hospitals. Then nurses in Washington, California and Florida reached out online.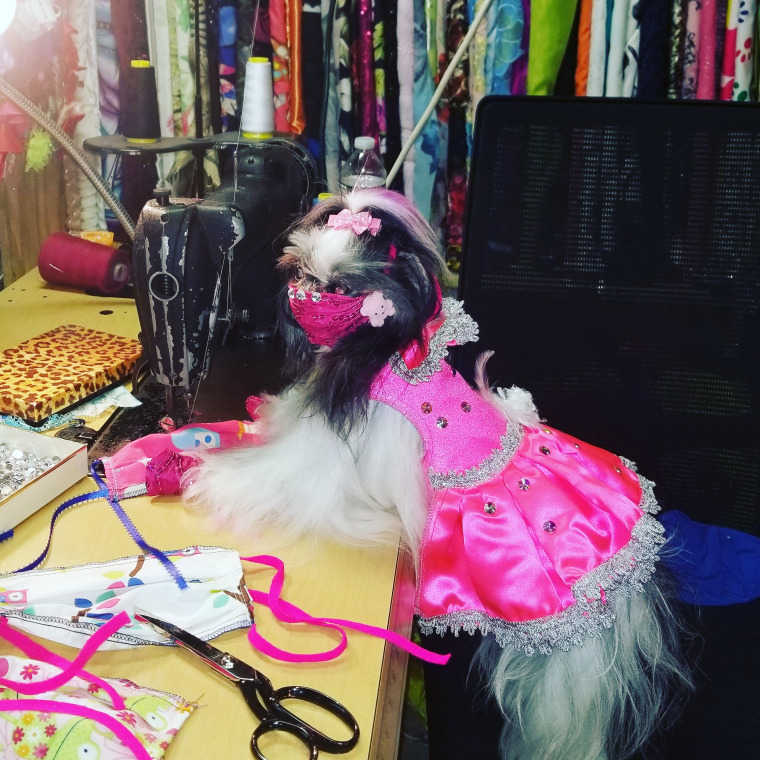 As people started hearing about the masks he was donating to health care workers, they started sending him gifts of fabric and elastic.
"That's how I continue making masks for people that really need them," he told TODAY. "We have beautiful people around."
Ugarte's masks act as a pillowcase for N95s, so hospitals can wash the fabric masks each night and reuse the N95s for longer and safer amounts of time.
He's already donated hundreds of masks — often working an entire day to sew them — and hopes to branch into supplying masks to cancer patients and veterinary clinics, which are also facing shortages.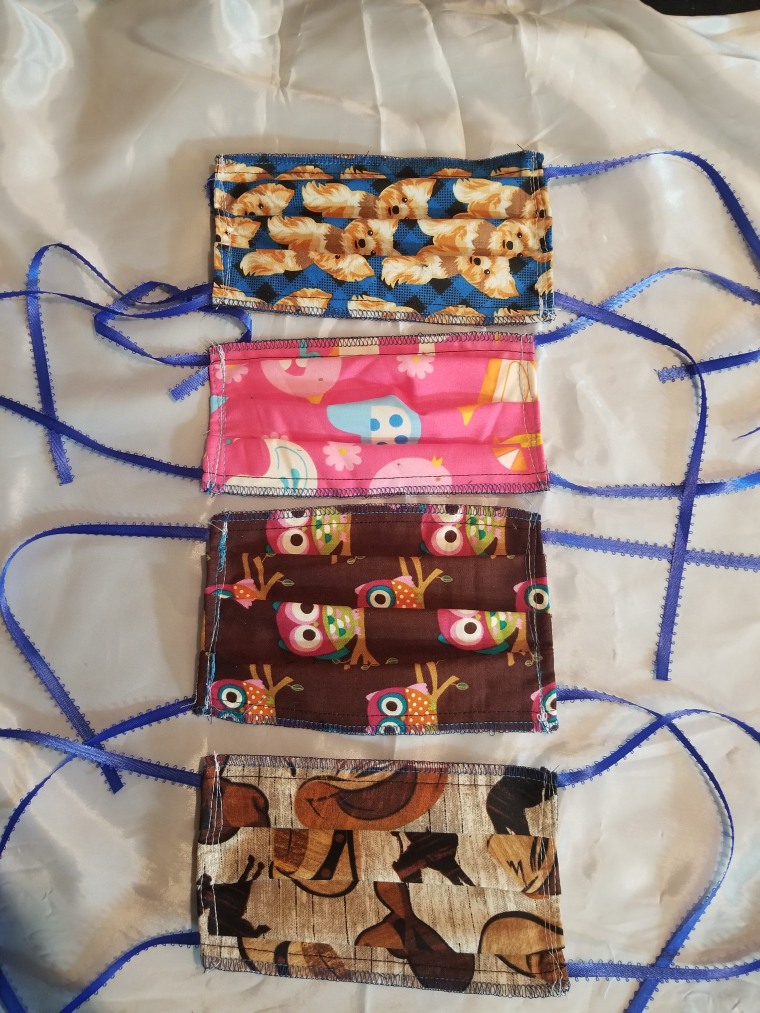 Pet fashion designer Darlene Hachey, who owns Princess Lilly and Company, was busy creating gowns and tuxedos for a charity gala for the Windsor/Essex County Humane Society in the Canadian province of Ontario, where she lives, when the event was canceled due to the pandemic. So she decided to use the leftover fabric to make and donate masks of all sizes to Little Hands Kids for a Cause, an organization that serves children with life-threatening illnesses.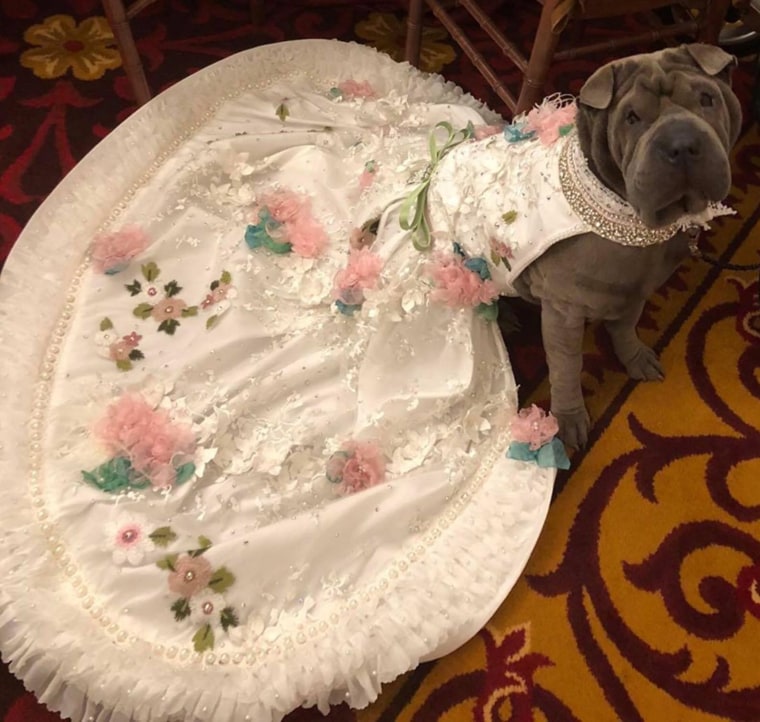 Then neighbors started requesting masks. One works in a mental health facility; another was alarmed that the health care workers visiting his home to help care for his 98-year-old mother wore gloves but not masks.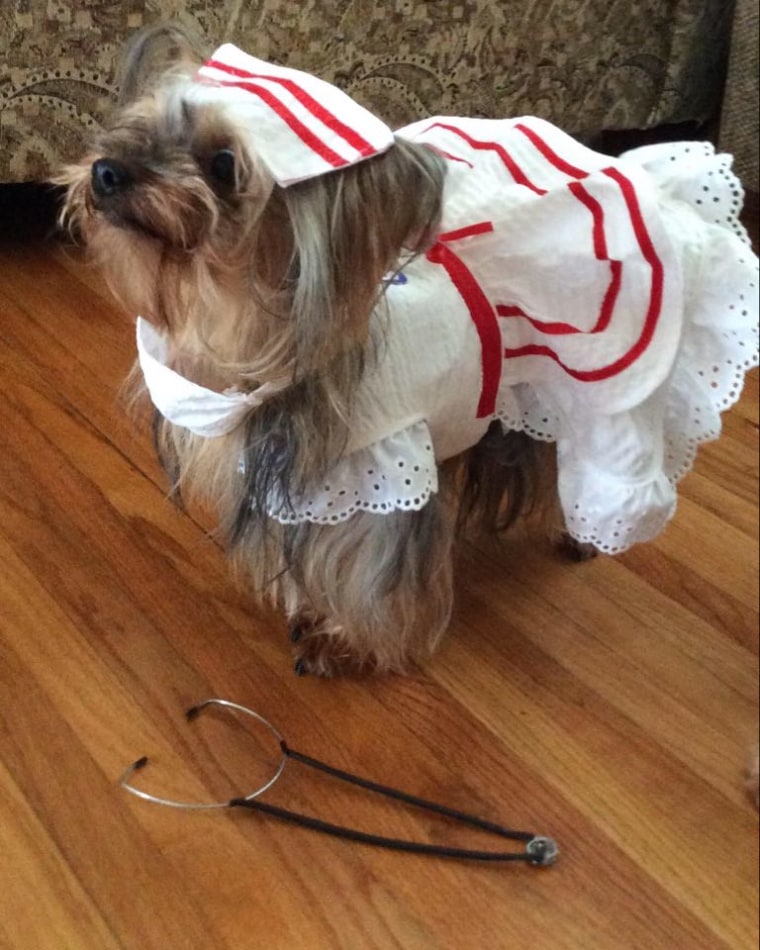 "Word just gets out and then they start contacting you and you can't sew up enough," she told TODAY.
But she is trying. She's already sewn more than 200 masks and refuses payment. She'll hang orders on her mailbox for pickup. One woman collected a mask but left a porcelain angel and sent an email saying, "I feel like you're an angel," which moved Hachey to tears.
She plans to keep making masks as long as people need them.
"I love it," she said. "I mean, what's better than to help somebody? You get more rewarded by giving than you do receiving."