At Home for Life, an animal sanctuary located in Star Prairie, Wisconsin, there's a whole lot of good being done. But it might not be the sort you'd think.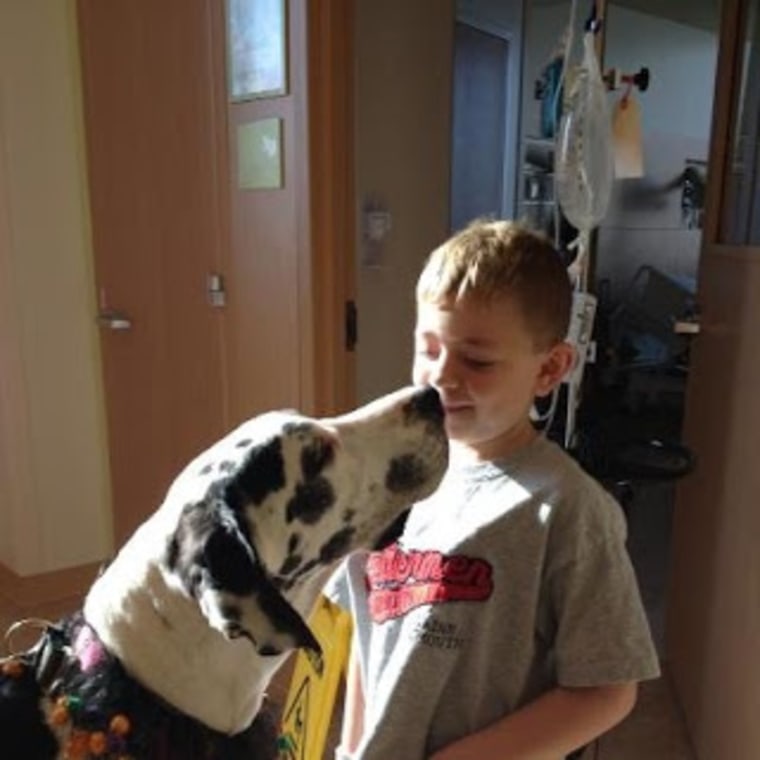 While most animal shelters pride themselves on the work being done by humans for animals, almost all of the critters at Home for Life end up "giving back" to the community themselves.
The sanctuary is home to approximately 200 special animals that have been neglected, abused, or simply unable to find homes due to old age, disabilities, medical concerns, or more general behavior issues. The facility is staffed 24 hours a day, 365 days a year — and the animals are never caged or kenneled.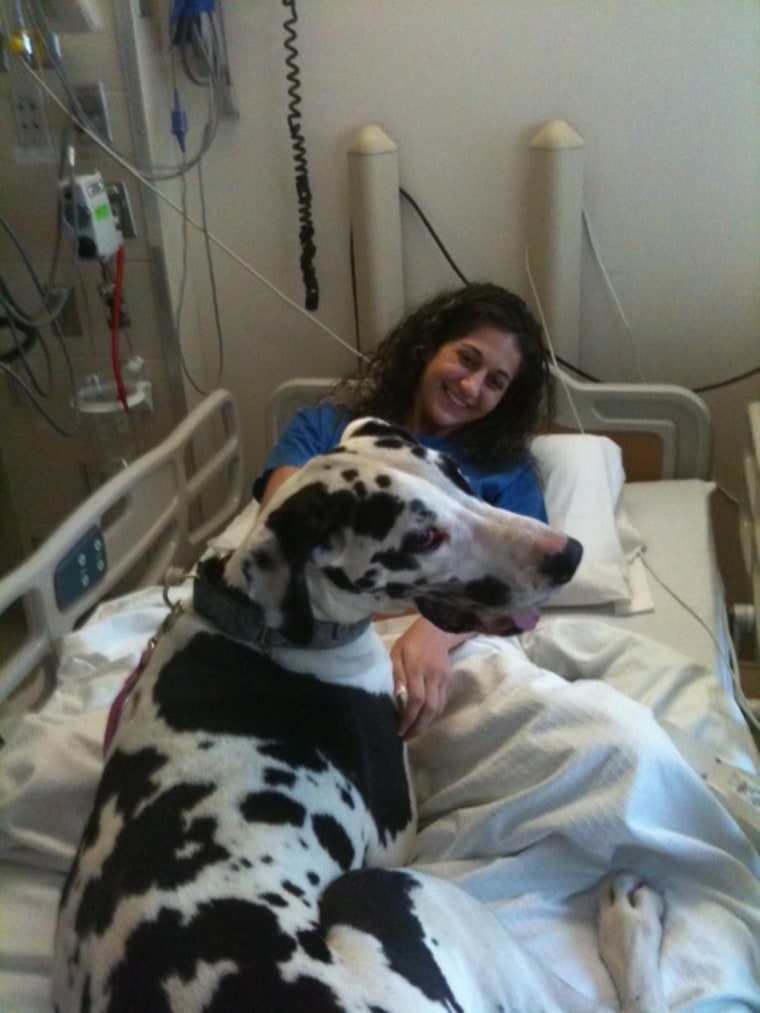 "Each animal is an ambassador for Home for Life," explained Lisa LaVerdiere, founder and executive director, to TODAY.
"They represent our organization in the community and complete the circle of life by giving back through outreach programs, working to provide pet therapy."
Home for Life provides pet therapy services at no charge to patients in hospice and nursing homes, children impacted by domestic abuse in several battered women's shelters, at-risk youth in a detention center, and injured soldiers returning from Iraq and Afghanistan receiving care at the Minneapolis VA Poly-Trauma Unit, one of just four such facilities in the United States.
One of the extraordinary animals participating in these efforts is Dodi, a female Harlequin Great Dane whose photo (below) with a patient at Fairview Hospital in Minnesota recently went viral on Imgur.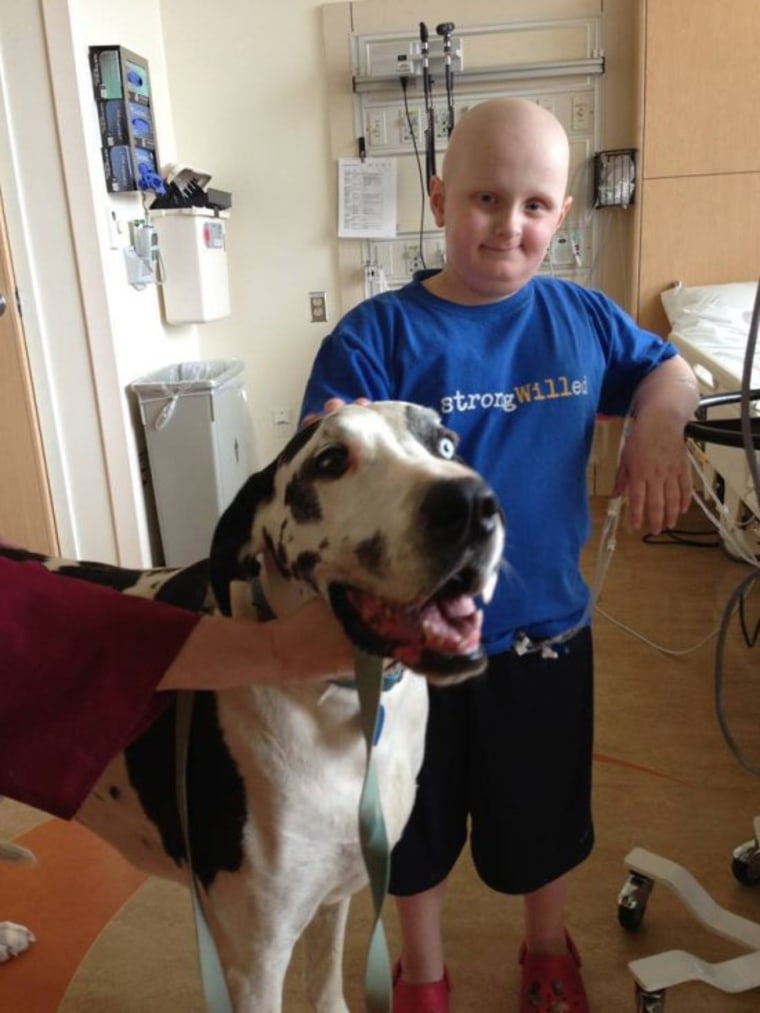 Dodi has epilepsy, which has caused some behavior issues. Before arriving at Home for Life, she had three previous homes, and faced euthanasia after it was decided that a suitable home would be impossible to find and no other options remained. That's when Home for Life took her in.
These days, Dodi isn't known for her seizures. Quite the contrary: She's celebrated as a therapy dog.
Because medicine is such an important part of her life, she spends her days visiting children in hospitals, paying it forward by teaching them the importance of taking their own meds on time.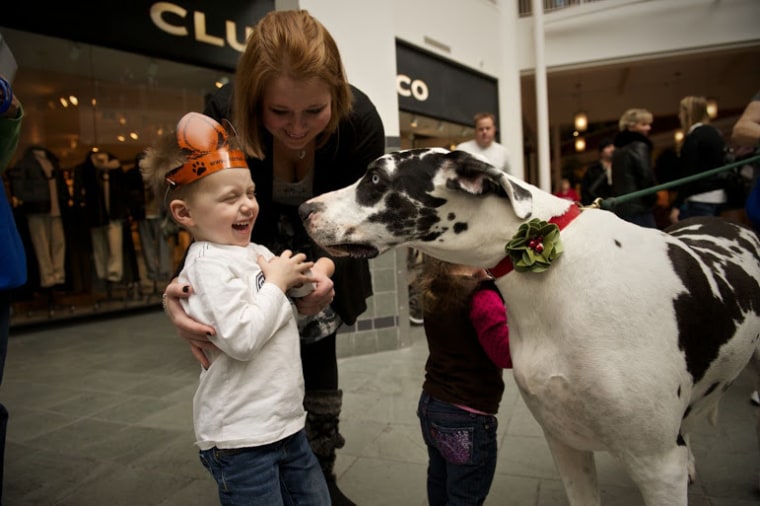 According to the Home for Life staff, Dodi loves visiting and meeting new people, and they, in turn, love her fun personality and cartoonish looks.
And now that Dodi is taken care of properly, her seizures are under control at long last.
"She's been very active since coming to Home for Life, and we think she's finally happy here," Lisa told TODAY.com.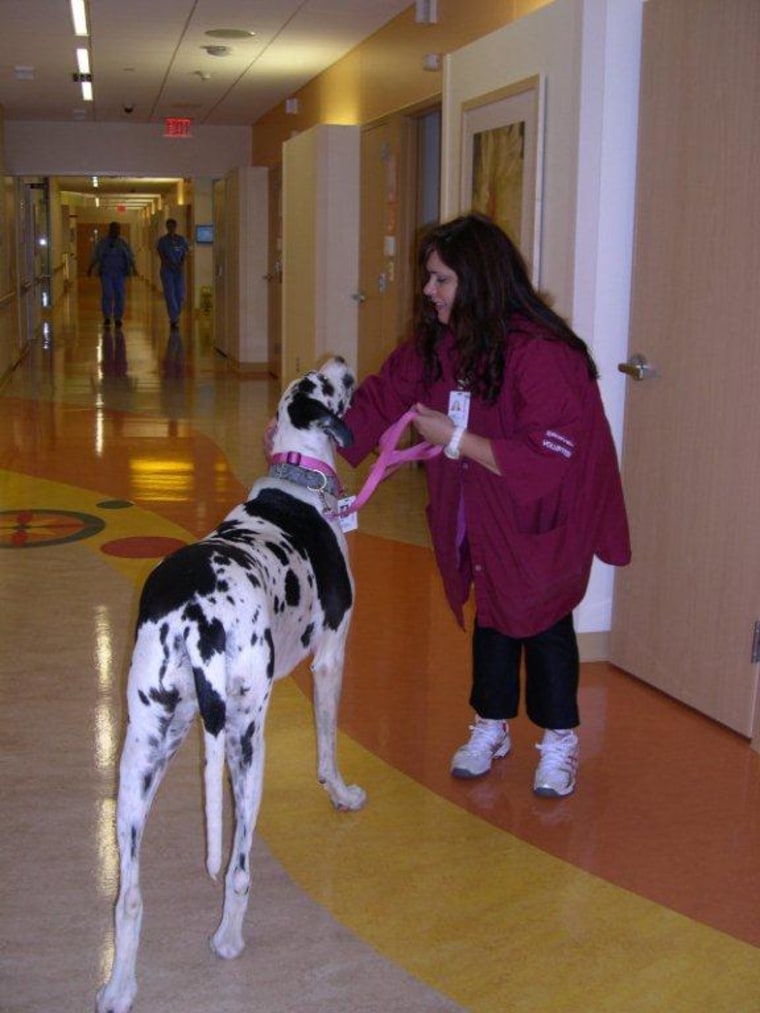 Lisa went on to add that she hopes anyone who meets one of these animals will agree that they don't deserve euthanasia simply because they are unable to live in a typical adoptive home.
"When animals are behaving poorly, it's just important to realize they have no other way of explaining themselves, defending their actions, or telling their side of the story," she said.
"To me, the most inspiring part about Dodi's story is that she went from having no other option but euthanasia...to giving back and inspiring so many through her work as a therapy dog."