Paris Hilton shared some new photos in memory of her beloved Chihuahua, who died recently after more than two decades by the reality star's side.
A few hours after she revealed her 23-year-old Chihuahua, Harajuku B----, had died, Hilton, 43, took to Instagram to share a beautiful tribute to her little pup.
"Saying farewell to my beloved chihuahua, Harajuku B----, today.💔🐶," she wrote on May 22. "In 23 amazing years, she brought endless love, loyalty, and unforgettable moments to my life.🥰 Her journey was long, beautiful, and iconic, surrounded by love until her peaceful slumber. The pain I feel right now is indescribable.🥺 She wasn't just a pet; she was family and a loyal companion through every twist and turn."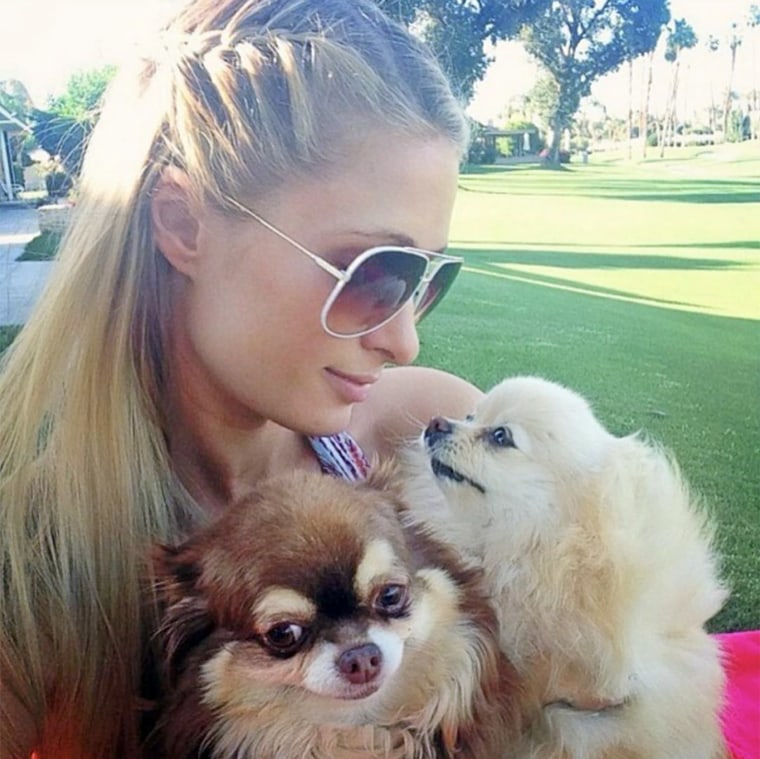 "Rest easy, my sweet darling," Hilton continued. "Thank you for gracing my life with unconditional love.🥰 You'll forever be my angel, forever missed, and forever loved. 😇 Though you're physically gone, the imprint of your paw prints on my life will never fade.🐾 Rest gently, sweet friend, knowing you'll always be cherished and missed. Love and miss you eternally. #RIP 🙏😢."
Alongside the heartfelt caption was a series of pictures of Hilton and her pup through the years.
In the comments, Hilton's mom, Kathy Hilton, wrote, "I am so sorry Paris.🥲💔 23 years I can't believe where the time goes. I love you, Mom."
Actor Dakota Fanning added, "An icon!!!!!!!! Sending love to you!!!!!!! 🐾" And Hilton's sister, Nicky, shared three red-heart emojis in the comments section.
In the fall of 2022, the socialite and DJ experienced another loss when her dog Diamond Baby went missing.
On Instagram, Hilton said she suspected that the dog had run away while she was moving houses.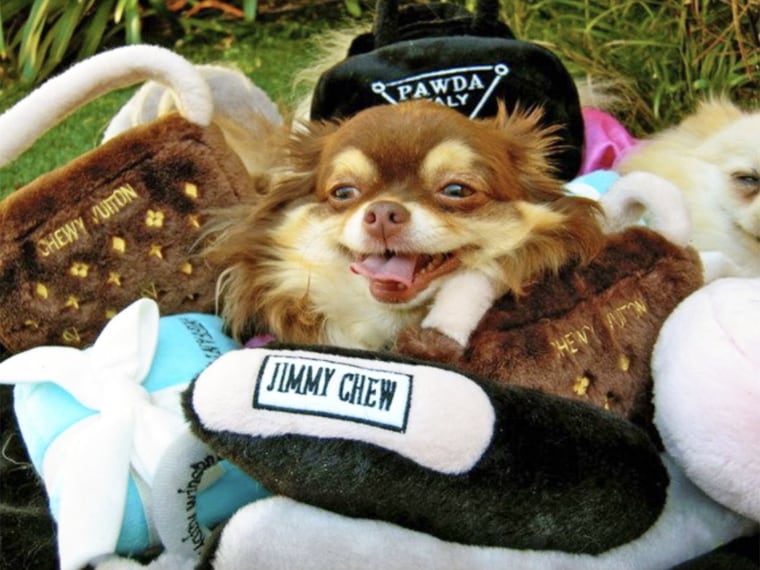 "One of the movers must have left a door open," she said. "My family and friends have been helping me search high and low throughout my entire neighborhood and have gone door to door but we still haven't found her."
It wasn't clear if the dog was ever found.
In 2015, she experienced another loss when her 14-year-old Chihuahua, Tinkerbell, died. The dog famously appeared on Hilton's early 2000s reality show with Nicole Richie, "The Simple Life."
"My heart is broken💔 I am so sad & devastated. 😖 After 14 amazing years together my baby Tinkerbell has passed away of old age. 😭 I feel like I've lost a member of my family," Hilton shared on Instagram at the time. "She was such a special & incredible soul. We went through so much together. I can't believe she's gone."