It could be the photo that's so cute it breaks the Internet: 14 baby pandas cuddling in a giant crib.
An adorable series of images of more than a dozen artificially bred panda cubs was released Monday from the Chengdu Research Base of Giant Panda Breeding in China.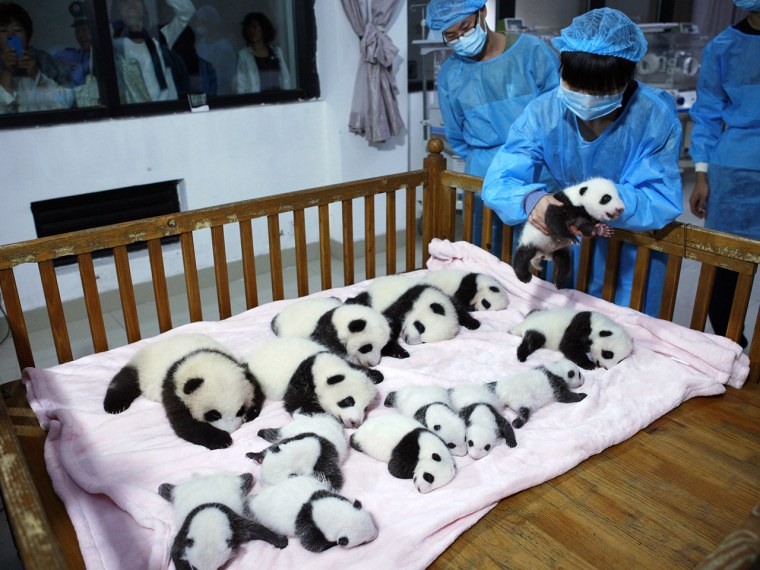 The giant panda, an endangered species, is native to China, and biologists and zoologists in the world's most populous country have worked to make sure the adorable animals don't go extinct. Roughly 80 percent of the approximately 1,000 pandas left in the world live in Sichuan province, where Chengdu is located.
The panda cubs in the photos were born between July and September, and this marks the first time they were put together as a group since they were born.
Chengdu seems to debut several pandas at a time to keep press to a minimum (and cuteness to a maximum).
In October of last year, a group of seven panda cubs sleeping in the same pink-sheeted crib was captured on the Chengdu Research Base's live camera feed.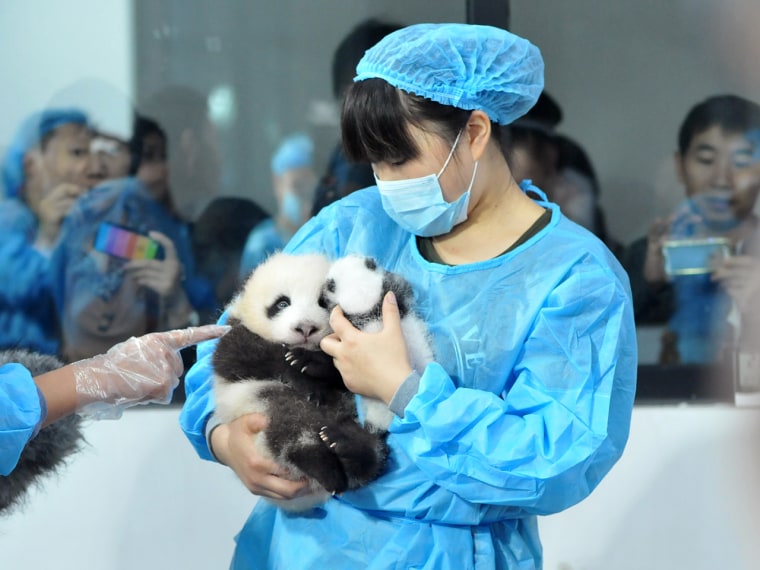 But here's the best thing about these too-cute-for-words photos: it's actually possible for tourists to go and visit these little guys in person. There are tours available in English, Chinese, and Japanese, but you'll need to book far in advance.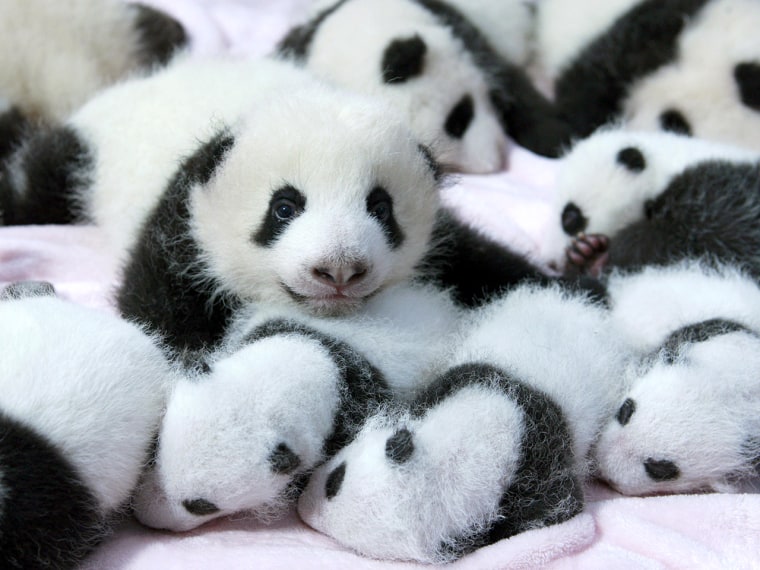 The money from tourist visits and donations to the facility' s research fund helps maintain, among other things, the livestreams of pandas throughout the facility.
24/7 baby pandas? Yes, please.