You've got to pick your battles in life, and these young panda already know what's worth fighting for — a basket full of leaves.
Sure, it might look like nothing more than yard waste and wicker to the rest of us, but the cubs featured in the now-viral clip from China Central Television News see something of value there.
So valuable, in fact, one of them even tried to bite a zookeeper at the Sichuan province breeding facility when she attempted to hold them back.
MORE: Watch this real-life kung fu panda put the BAM in bamboo
And the freshly gathered leaves weren't just worth wrestling the beleaguered keeper over — these small "giant" pandas eventually turned on each other in their quest for the prize.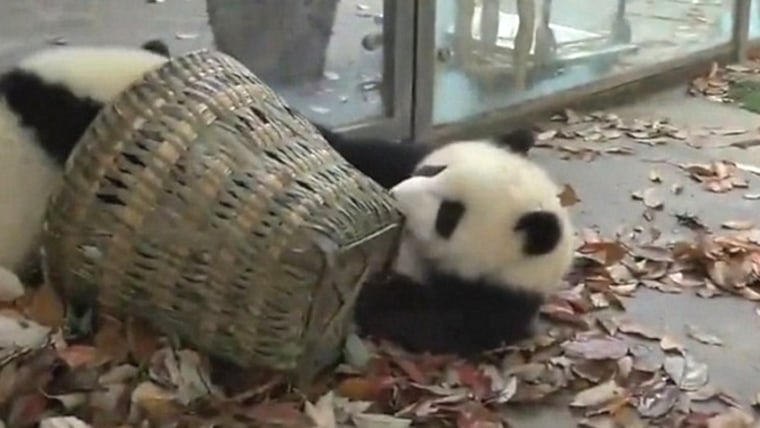 MORE: This adorable red panda can't contain his happiness while munching bamboo
As for the result, it ended in a defeat for the keeper, a tie for the pandas and a clear win for any who watches the adorable battle.
Follow Ree Hines on Twitter.