Jordan Doyle and Mary Lister love otters, so when the British couple found themselves surrounded by the furry creatures during Doyle's marriage proposal in Singapore earlier this week, they freaked out.
"I just wanted a nice, quiet engagement," Doyle said, laughing.
Doyle had been planning to propose to his now-fiancée since August.
"I was going to wait, but then we spotted the otters in the river and I just knew it was the right time to do it," he told TODAY.
While in Singapore, the couple reached out to Bernard Seah, a wildlife photographer based in the country who shares his work on his Bernard Photojournals Facebook page, and he agreed to take them on an otter-watching adventure.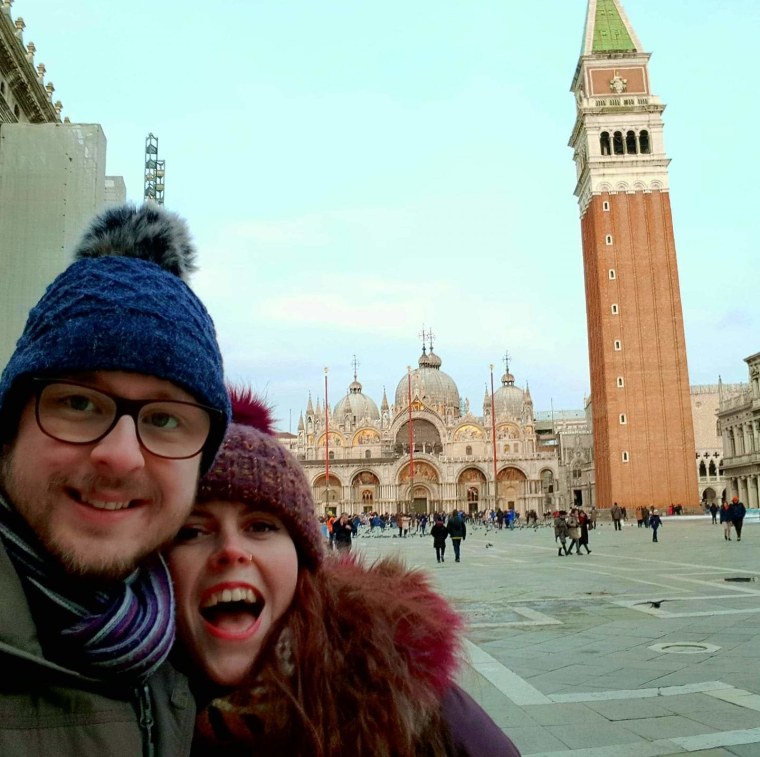 Seah told TODAY a few other otter enthusiasts were also in the group, but when he noticed Doyle and Lister sneak off to the side, he knew something was up.
"She had tears on her face, and I was like, 'Why didn't you let me know so I could've photographed the moment?'" Seah shared.
Seah had the couple redo their proposal so he could take a picture. However, they didn't expect otters to hang out around them.
"I was like, 'Oh, my God,'" Seah said. "It's so unique to have them go out of their way to approach the couple."
Doyle was just as surprised.
"At first it was cute, but then I started to remember stories I heard about them taking down a cayman, so I was like, 'Right, we have to be careful,'" he recalled.
Doyle and Lister exercised caution and stayed still for three minutes — not a small feat, as Doyle pointed out.
"My knee was absolutely in agony because I was doing some sort of yoga balancing act trying to remain still," he said.
Doyle and Lister have traveled the world together over the past few years, visiting Hawaii, Japan and Australia, along with most Western European countries. They tackled Singapore and New Zealand on their latest trip. Now, they're preparing for married life in Brighton, England. (They've yet to set a wedding date.)
"It's all very exciting," Doyle said. "She said yes, and that alone is amazing."