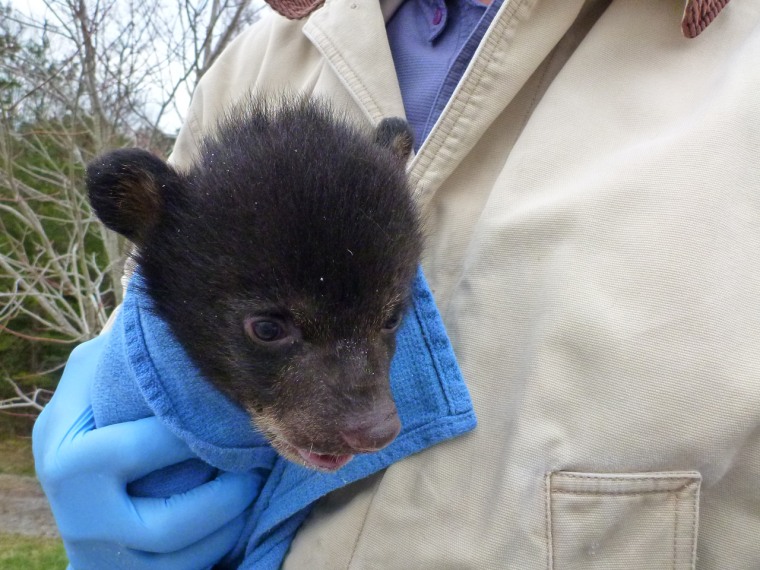 An adorable black bear cub has been reunited with her two siblings for the first time since the three cubs were found abandoned in a cardboard box earlier this month.
The female cub, nicknamed Carrie Bear, has joined male siblings Bennie and Jerry at the Appalachian Bear Rescue in Townsend, Tenn., after a previous stay at the facility at Charles Towne Landing in Charleston, S.C.. After the tiny, month-old cubs were found abandoned on the side of the road in Westminster, S.C., earlier this month, Carrie was sent to the facility at Charles Towne Landing state park for immediate care while the two male cubs were sent to Appalachian Bear Rescue.
"The female cub is healthy and ready to go to Appalachian Bear Rescue," said Tom Swayngham, regional wildlife coordinator at the S.C. Department of Natural Resources, in a statement. "We want to thank Charles Towne Landing for doing a great job stabilizing her. We are also very thankful for ABR for the job they do. The care received there will give the cubs the best chance of being returned to the wild."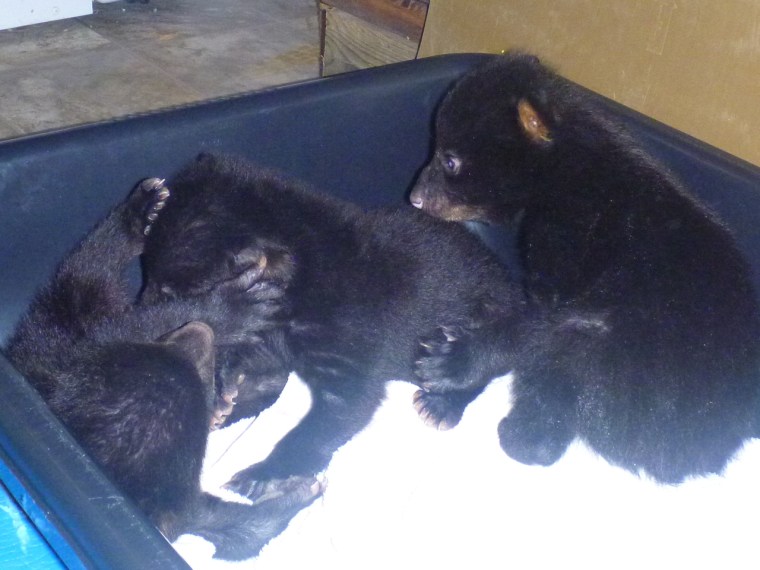 The three bear cubs, who weigh 4.5 pounds each, are progressing well in their recovery at Appalachian Bear Rescue, which is a rehabilitation center for orphaned and injured black bear cubs.
"We are thrilled that Carrie Bear gets to join her brothers, Bennie and Jerry, and they are all doing well and are healthy,'' ABR board president Dana Dodd said in a statement.
The center has been rehabilitating bears to return to the wild since 1996, and Carrie Bear is the 189th cub it has taken in.
"We have been successful returning black bear cubs to the wild because we minimize human contact," ABR spokeswoman Heather Ripley said in a statement. "Our curators are bottle feeding the cubs right now, but as the cubs get bigger and are able to stand and walk on their own, human contact will be diminished until there's no direct contact at all."