During the day, Baby is a happy dog.
She gets love and affection from people who adore her at the Montgomery County Animal Services and Adoption Center in Derwood, Maryland. "She has a little collection of toys in her kennel and will gladly show you them if you go in there to spend time with her," Hannah Carl, the shelter's program administrator, told TODAY.
But at night, when the shelter quiets down, Baby starts to cry. Her mournful wails begin, and "it's absolutely heart-wrenching," said Carl, who took this video of Baby about two weeks ago. It was about a week after she'd been brought to the shelter.
"When Baby started to cry, our dog kennels, which are normally very loud, became very quiet," said Carl. "All the other dogs stopped barking, so it was just the sound of Baby's whining."
Baby is 7 years old. She had one home for the last six years.
That changed at the end of November. "Her owner felt she did not have the time to care for Baby anymore," Carl said. "She was working very long hours and Baby was being left alone for 16-plus hours a day."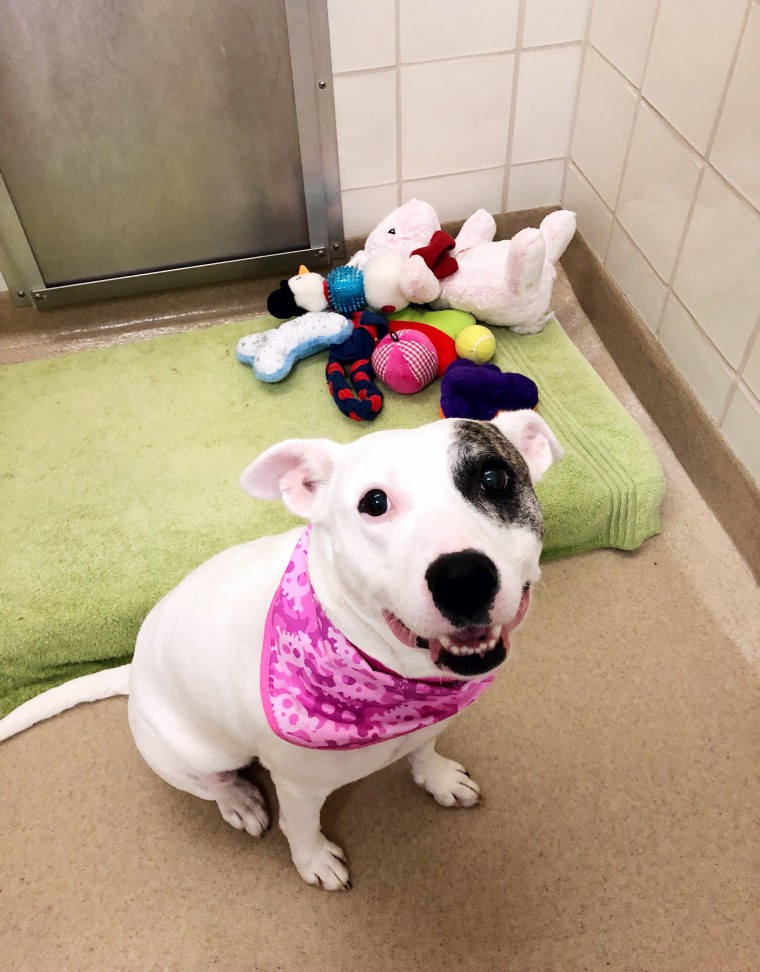 Baby is a good dog. She can be a little shy at first, but Carl says she "warms up quickly."
"Her owner said she liked to bark at strangers, but it's clear that Baby only considers a person a stranger for about five seconds or until they start petting her," she said. "I sat with her in her kennel for a little while today and she laid her head in my lap and seemed to enjoy listening to me talk to her as I stroked her head."
Shelter staff and volunteers do their best to help Baby adjust to this new situation. What they really want is for her to be adopted by a loving family of her own.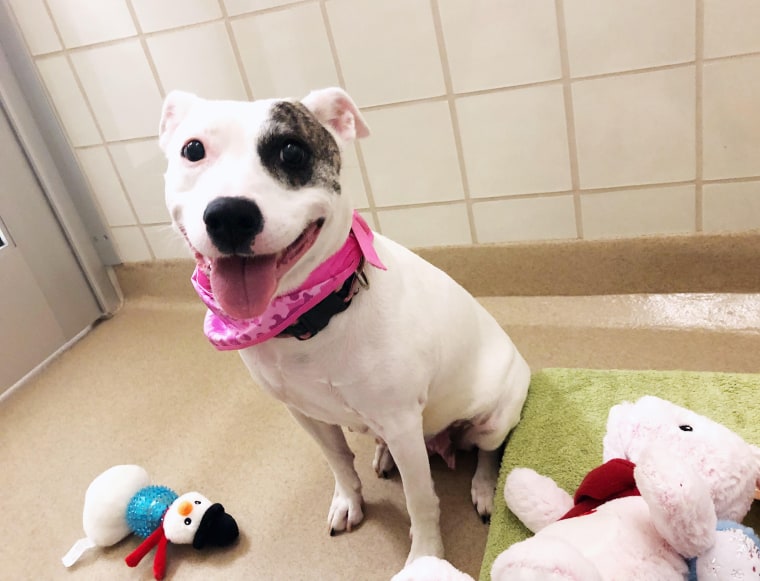 Carl knows how tempting it may be to feel brokenhearted about Baby's situation and prospects. But she doesn't feel that way. She can't.
"Maintaining our optimism and focusing on what her future will bring helps us from getting too distressed over the situation," Carl said. "Dogs are so resilient and truly embody the idea of living in the moment. So I have hope that she'll experience the love and happiness she deserves once again."