Sometimes you really can find what you didn't know was missing.
It happened to Brandon Stanton, the man behind the popular blog and book "Humans of New York." One summer day in 2011, Stanton was strolling down a Brooklyn street when he spotted the funniest little dog sitting on a stoop.
"I thought to myself, 'That is the coolest dog I've ever seen,'" Stanton, 30, recalled of the Chihuahua mix with the wiry mohawk. "'If I ever get a dog, I want it to look like that.'"
A week or so later, a man in that same neighborhood approached Stanton with an urgent plea. "He said, 'I saw you photographing my dog, and I saw that you really liked her,'" Stanton said. "'I have to get rid of her. Would you like her?'"
Stanton never had a dog before, but something made him bring 11-year-old Susie home. That decision immeasurably cranked up the comedy and contentment quotient in Stanton's life — and now a new Facebook page bearing Susie's name aims to do the same thing for humans and older dogs everywhere.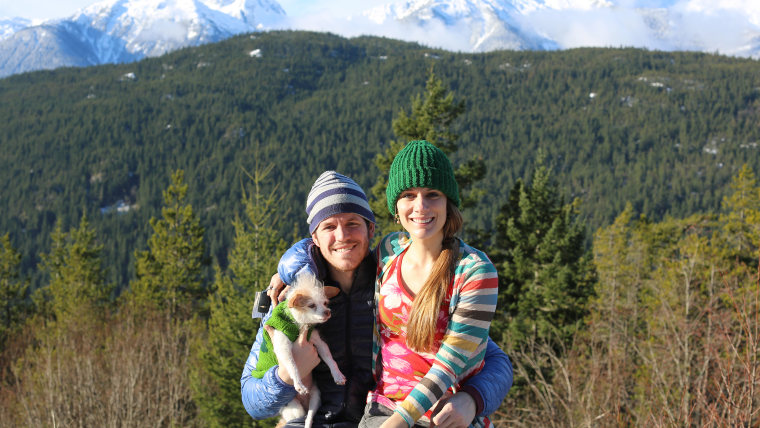 Called "Susie's Senior Dogs," the page connects people with older pooches up for adoption. In six weeks of existence, it's racked up 144,000 followers and used its reach to find homes for 30 senior dogs in overcrowded shelters.
Stanton's girlfriend, Erin O'Sullivan, started the Facebook page in late January. The page got a major boost when Stanton shared it with his Humans of New York Facebook followers, who number more than 3.6 million.
O'Sullivan, 29, said she got the idea for Susie's Senior Dogs after reflecting on the happy, silly bond between Stanton and Susie, and thinking about how hard it can be for older dogs to find homes.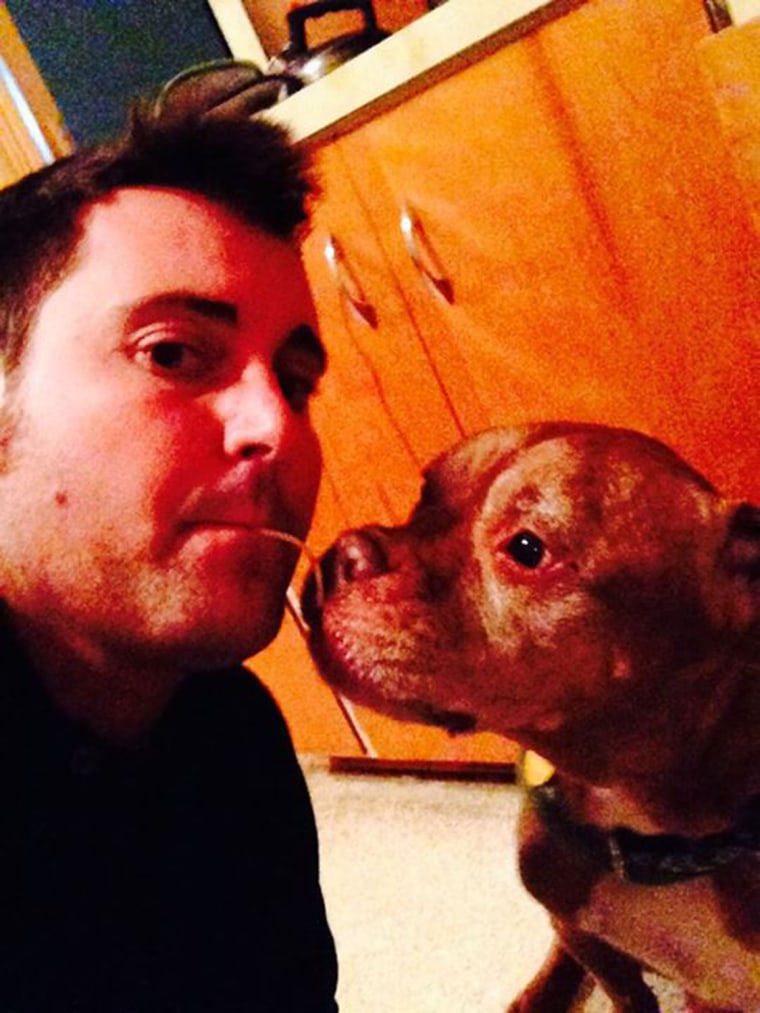 "When most people think about getting a dog, they think about a new wrinkly puppy," O'Sullivan told TODAY.com. "But if you bring up the idea of an older dog and touch their hearts a little bit, they think, 'Oh.' Sometimes it's just a matter of putting that option in front of them."
'Match made in heaven': Elderly nuns adopt aging pit bull
O'Sullivan works full time for a jewelry designer in Manhattan and spends her evenings scouring the Internet for postings of senior dogs up for adoption. Many of the dogs aren't that old — they could have years of adventures ahead of them — but they're at risk of being put down because shelter visitors keep passing them by.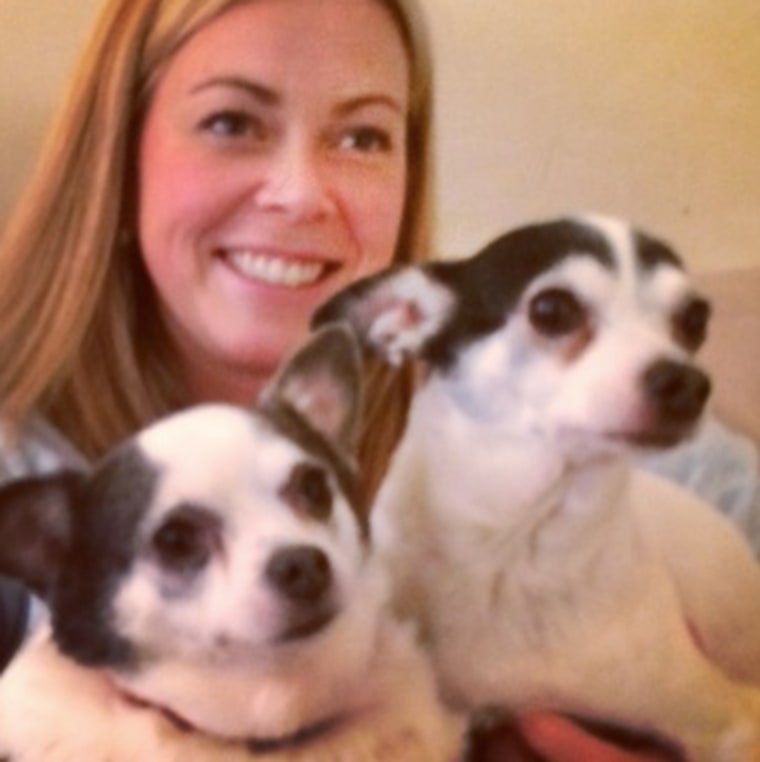 Once she finds good canine candidates and does some fact-checking with shelter employees or animal-rescue volunteers, O'Sullivan writes detailed Facebook posts about the dogs. 
Success stories are popular on the page. A close-knit pair of female siblings named Esmeralda and Tabitha who needed to find a home together? Adopted. A 12-year-old American Staffordshire terrier/boxer mix named Trina whose owners gave her up because they could no longer afford a dog? Adopted. A sweet-natured dog named Molly who had to have 14 infected teeth removed so she could eat properly again? Adopted.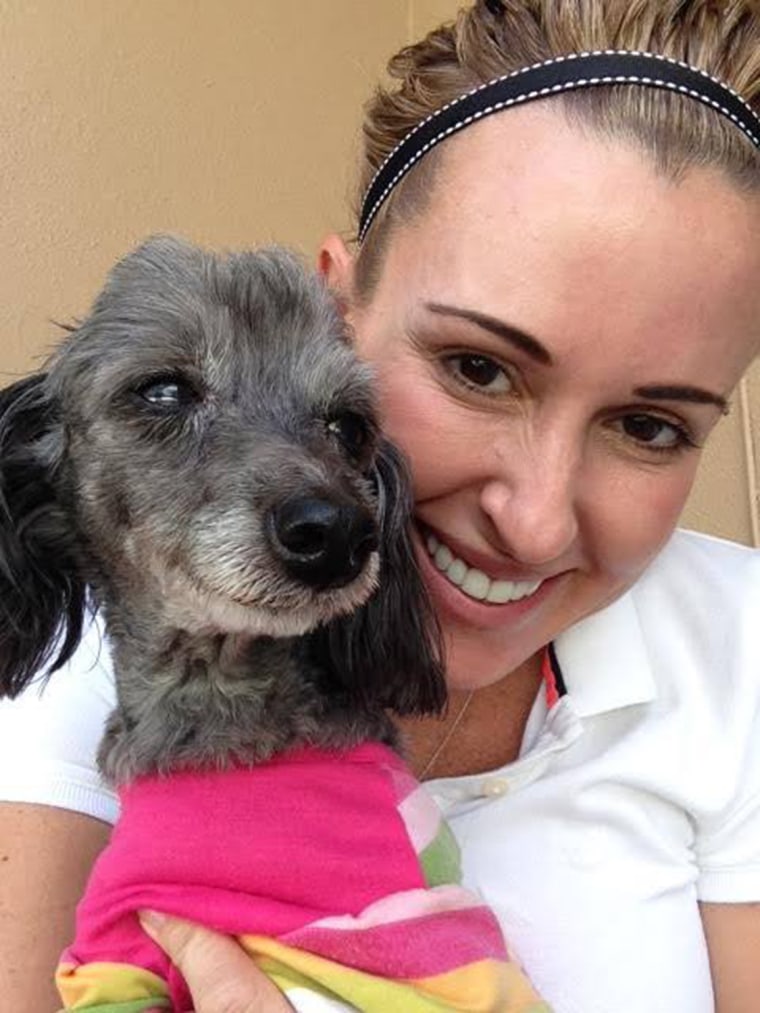 "This site is a huge deal, especially for a little grass-roots rescue like mine," said Jaime Bunny McKnight, 37, the founder of Pawlicious Poochie Pet Rescue in St. Petersburg, Fla., who helped Molly get dental care and find a good home. "I had people from all over the world calling and emailing me about Molly within moments of the post. Even if I couldn't find a perfect adoption here locally, people were willing to fly here to get her."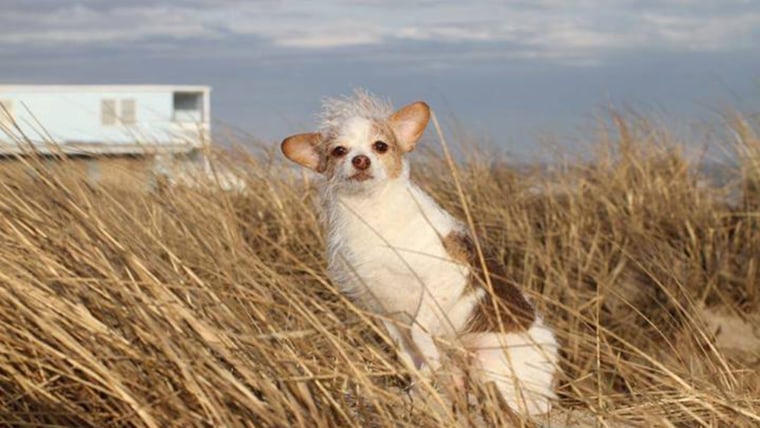 O'Sullivan and Stanton are astonished — and thrilled — that so many people are using social media to rescue their future furry family members, and that Susie was the spark behind it all.
"Susie has become so entwined in my life," Stanton said. "I'm constantly amazed at how much this little creature loves me."
Need a Coffey break? Connect with TODAY.com writer Laura T. Coffey on Facebook, follow her on Twitter and Google+ or read more of her stories at LauraTCoffey.com.
A Los Angeles animal photographer is on a mission: To change people's perceptions of older dogs and help more gray-muzzled pooches find loving homes. See images from her "My Old Dog" project here.