Animals may not be into the whole pumpkin carving thing, but that doesn't stop them from enjoying a festive gourd or two around Halloween. And by enjoy, we definitely mean eat (something us humans like to do too). 
With the spooky holiday just a day away, get into the spirit with a few photos of animals going pumpkin-crazy at zoos around the world this past week. Because who can resist the Halloween staple (or the animals amused by it)?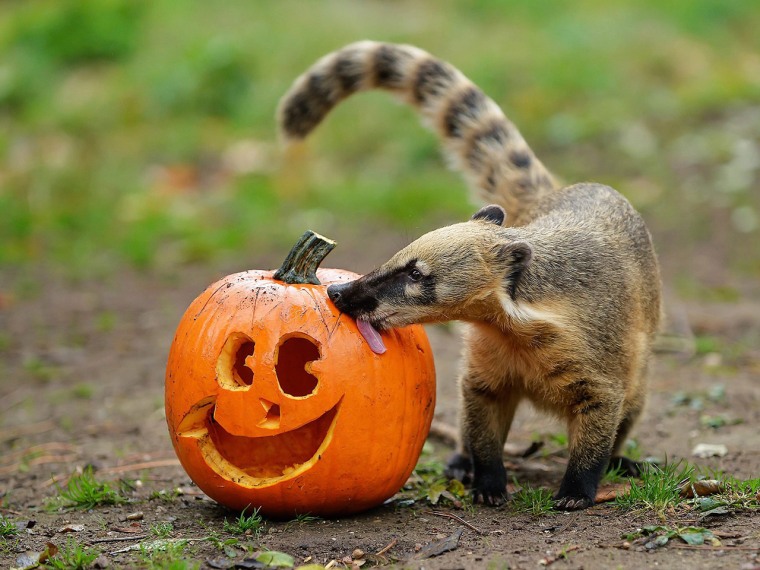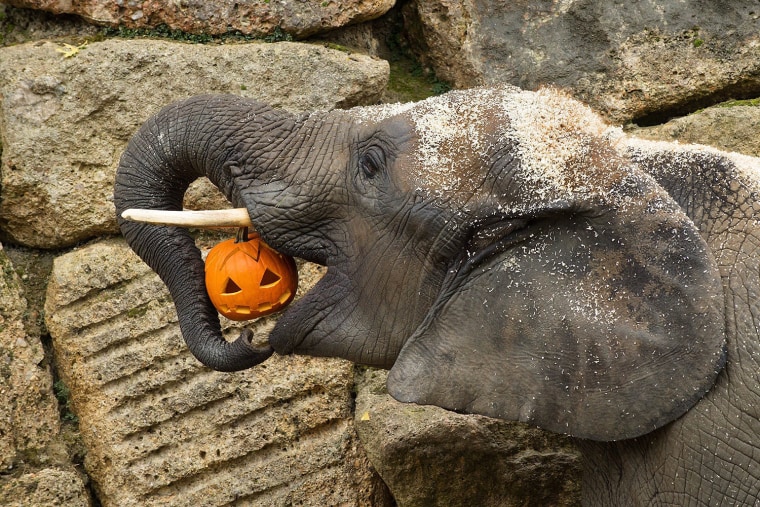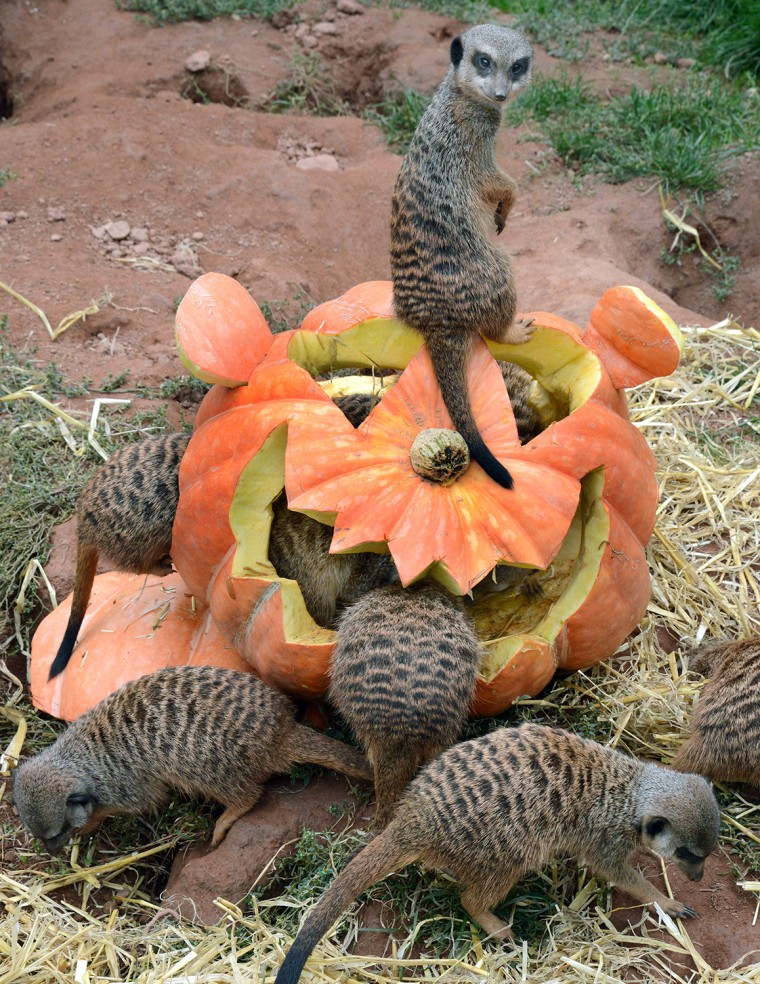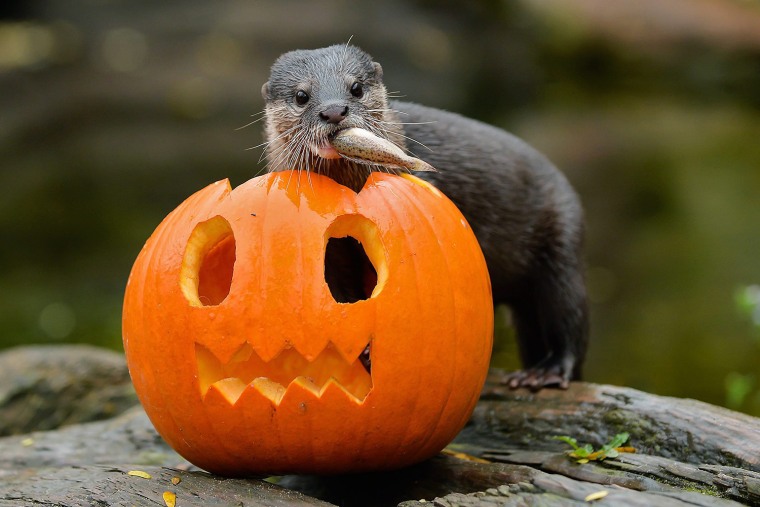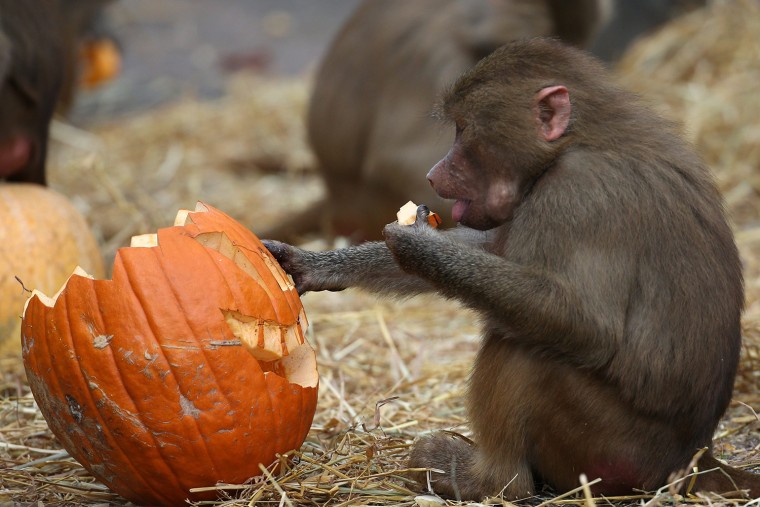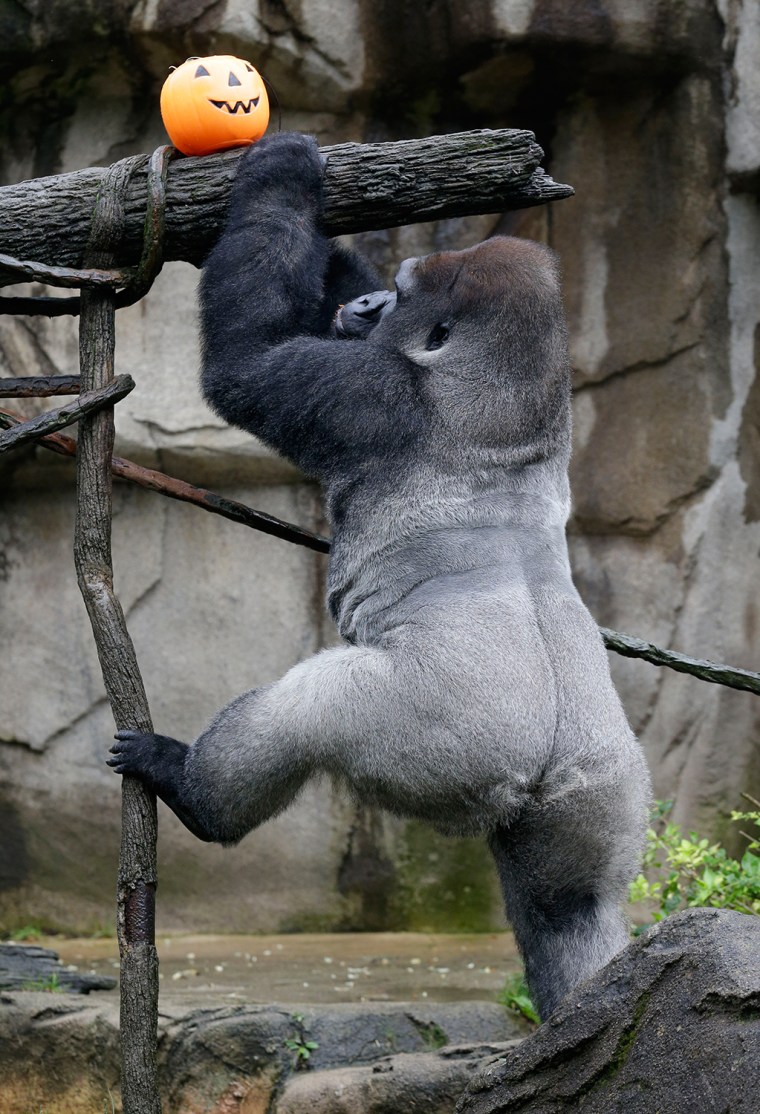 From meerkats celebrating Halloween to a very lazy lemur, get your cuteness fix with irresistible photos of creatures great and small.