The public was able to 'ooh' and 'aww' at some important (and cute) new additions to the Perth Zoo and the Fort Wayne Children's Zoo this week.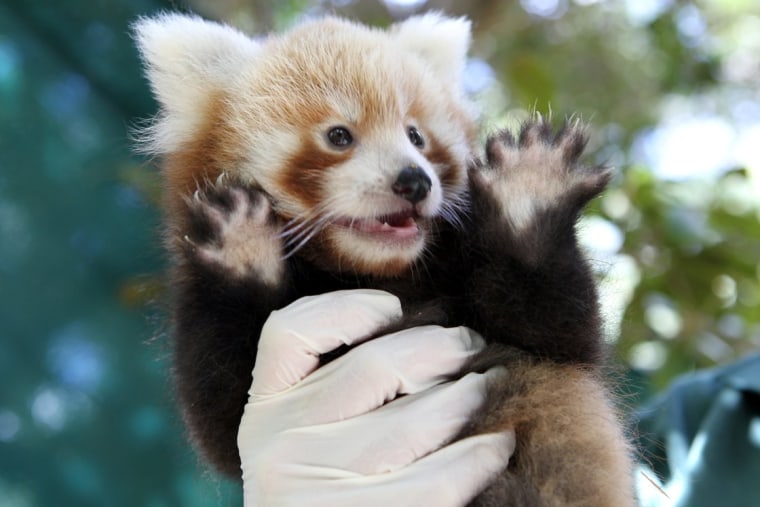 A pair of endangered Nepalese red panda cubs made their first public appearance at the zoo in western Australia. The cubs made a brief showing while veterinary staff gave them a health check and vaccinations.
The red pandas have been taken care of privately by their mother since being born in December. At this first outing, the cubs appeared to be strong and in good health.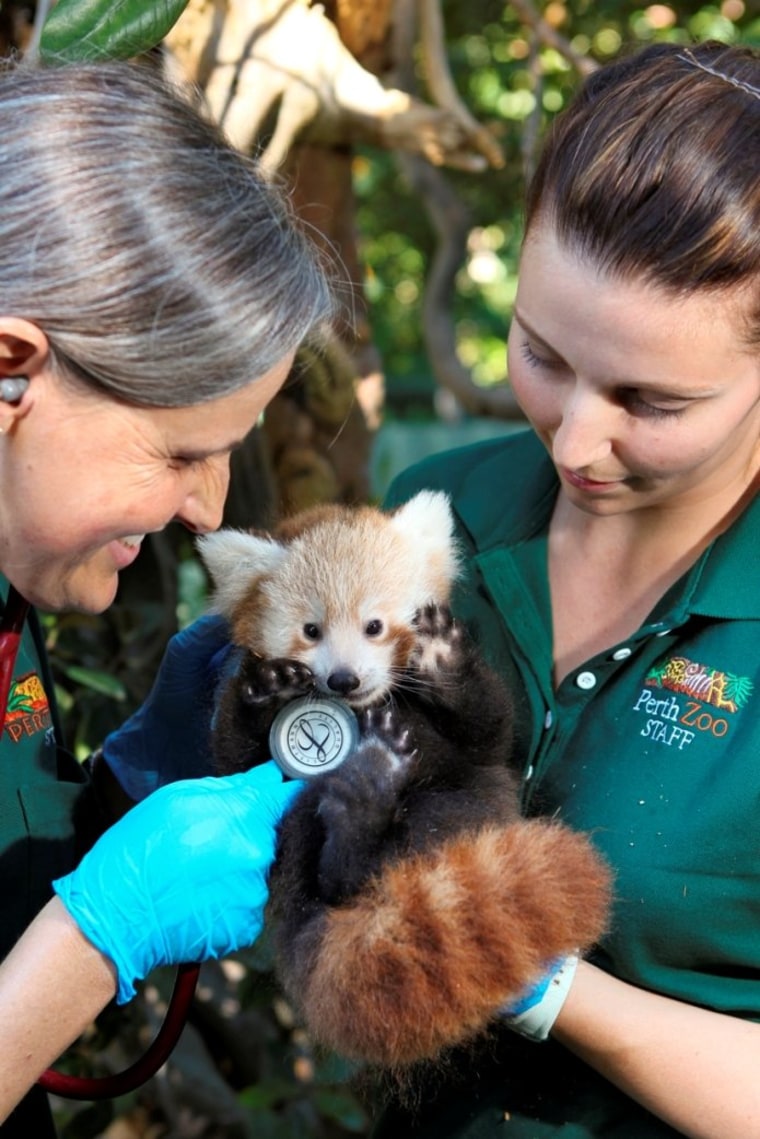 These pandas were bred as a part of a regional breeding program that also tries to raise awareness about the endangered species: Red pandas are threatened by habitat destruction and poaching. Since 1997, the zoo has successfully bred 16 red pandas. These cute cubs will be able to venture from their nest in the next six to eight weeks.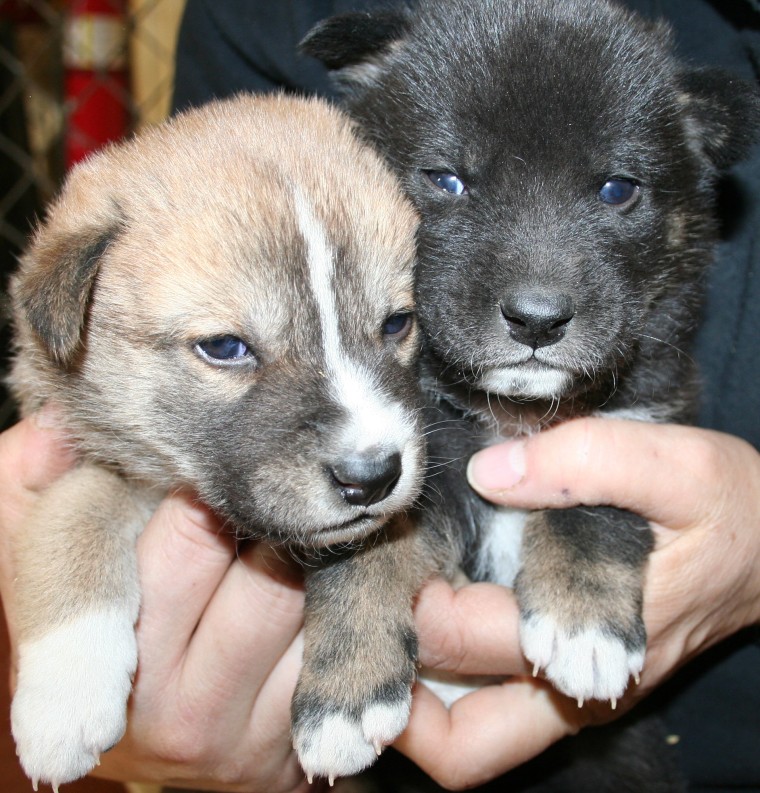 In Fort Wayne, Ind., another important set of babies was on display: The children's zoo showed off their 3-week-old dingo pups, releasing photos of the furry newborns with their eyes open for the first time. The dingos were shown playing and lounging together in the nest box they share with their parents, who are one of only 75 pairs of pure dingos worldwide. This makes the seven babies born in January significant additions to the pure dingo population, since dingoes are often interbred with domestic dogs.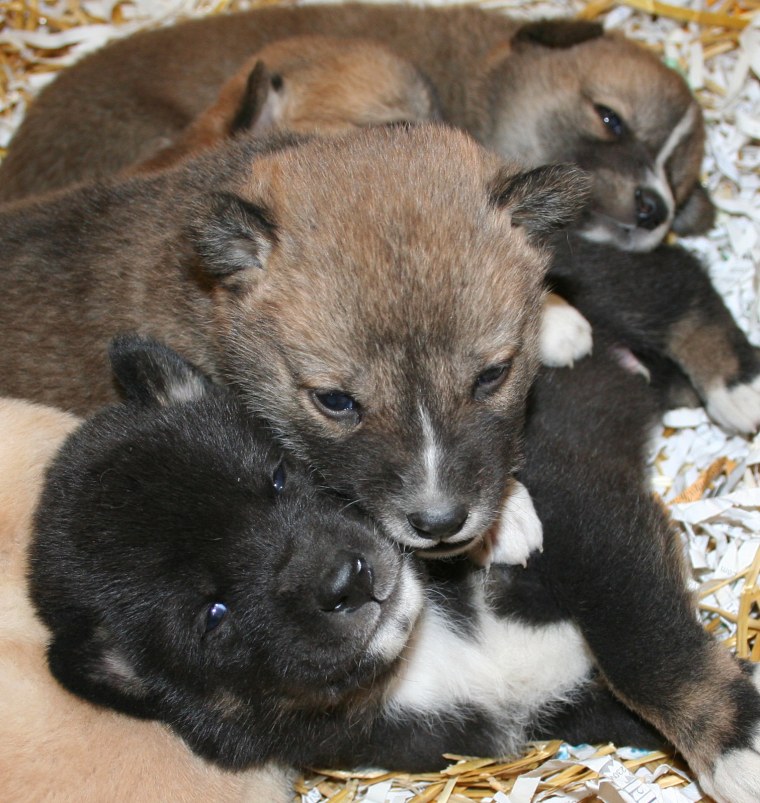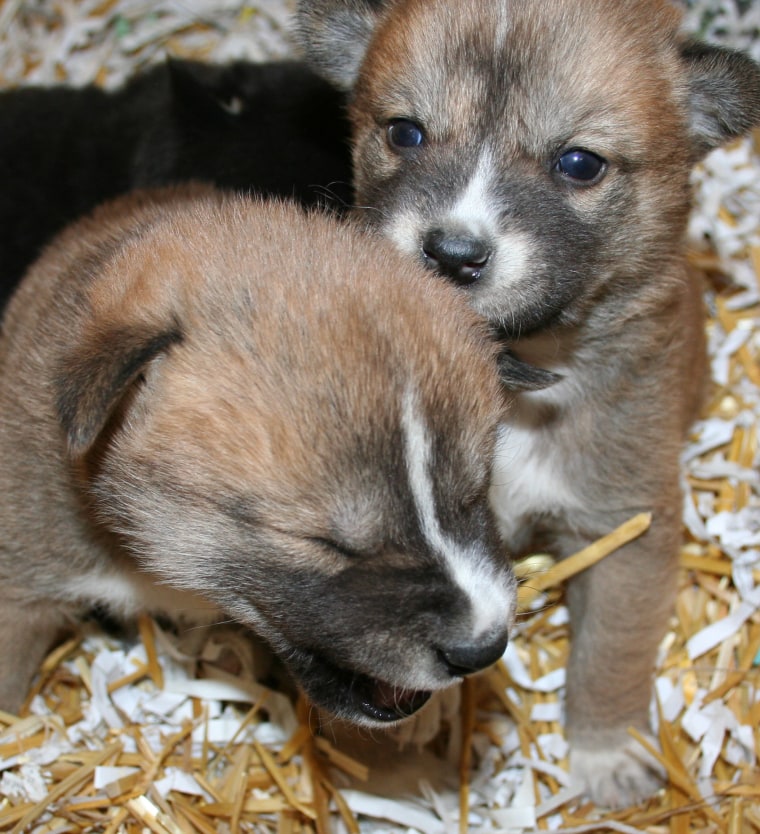 They are the first dingo pups born to the zoo since 1988, certainly a cause for excitement!
Related: Zoo welcomes ten little pigs - and one calf!
Five-week-old leopard cubs make zoo debut
Tiger mom shows off her new cubs in India
Lisa Granshaw is a producer and writer for TODAY.com. She thinks there's no better way to start the weekend than with a cute baby animal fix.