When news broke a few weeks ago that Major Biden — the first shelter dog to live in the White House — had bitten a security guard, I was wearing a T-shirt I'd purchased from "The Oval Pawffice" proclaiming "The first but not the last."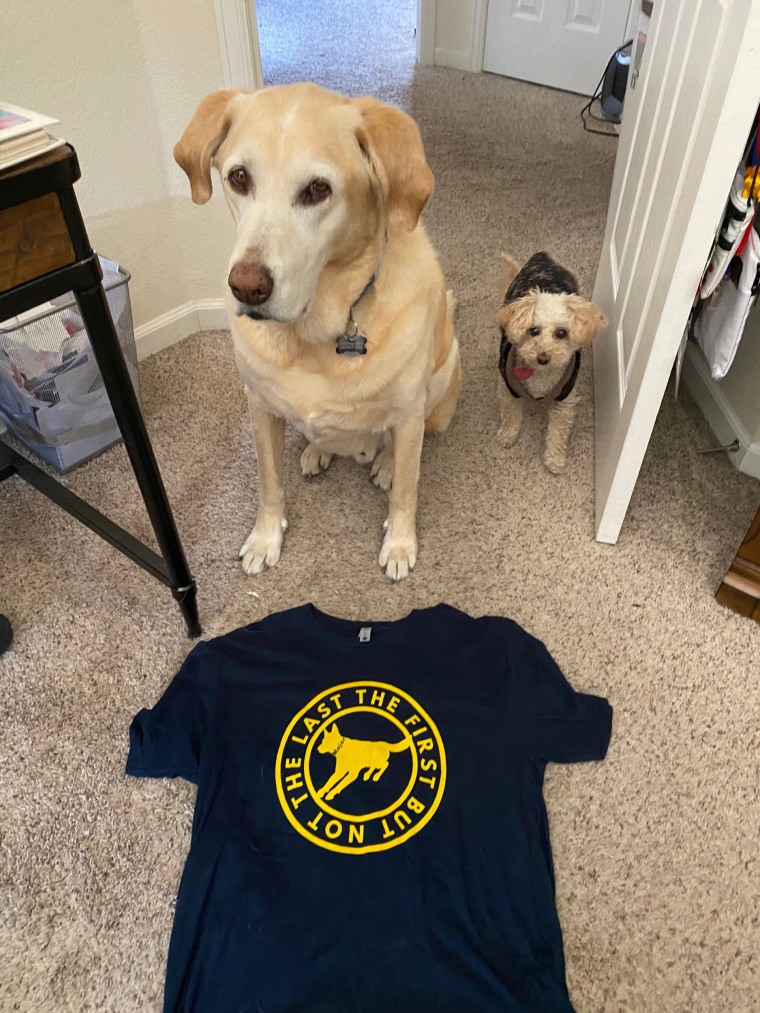 My heart sank knowing how it might taint public perception of shelter dogs — a concern that has only heightened with reports of a second "nipping" incident.
I've devoted over a decade of my life to writing articles about dogs, from service pieces about veterinary health to pet-friendly travel and profiles of inspiring pets and their people. Often, they involve rescue dogs.
Take Marshmallow, a stray puppy who wandered onto a U.S. military base in Eastern Europe and befriended a servicemember. The pooch brought him so much comfort and joy, particularly when the pandemic forced the base into lockdown, that he successfully fought to bring her home when his deployment ended.
Kismet, a 13-year-old Chihuahua rescued as a toothless stray, was adopted by a dentist and his wife and offers comfort to patients during dental exams. A rescued pit bull named Dude is so gentle that he is BFFs with a playful kitten named Ace.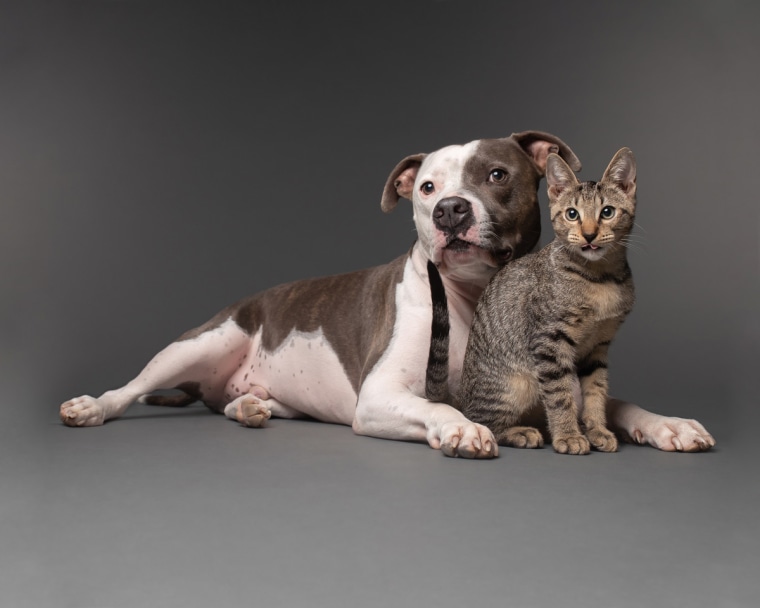 Many dogs show incredible resilience and a capacity to love despite previous neglect and abuse. Boo Boo, a senior dachshund dumped at a shelter with a 3.2 lb. tumor, bounced back after surgery and now loves running and meeting new friends.
Best Friends Animal Sanctuary used positive training methods to rehabilitate 22 pit bulls rescued from Michael Vick's infamous dogfighting ring. When Layla, one of the last "Vicktory dogs," died at the ripe old age of 15 ½, I spoke to her grieving adopter. She told me the American Staffordshire terrier passed the Canine Good Citizen test and volunteered in a program to help teens learn how to care for animals.
Indeed, there are entire organizations that rescue dogs and train them to help people, like the National Disaster Search Dog Foundation, which trains search and rescue dogs and donates them to firefighters and other first responders.
The nonprofit Working Dogs for Conservation and the Conservation Canines program at the University of Washington Center for Conservation Biology give rescued dogs a second chance as wildlife detection dogs. Eba, a mixed-breed dog dumped outside a shelter, even detects the scat of endangered killer whales from the bow of a boat.
Recently I profiled a heroic German shepherd named Sadie, who saved her owner's life after he suffered a stroke — just months after he'd adopted her from a shelter. Brian Myers was still recovering in the hospital when I spoke to him about his dog, but he said it was worth the effort if it helped encourage people to rescue dogs from shelters.
"They will get the love back to them tenfold," he assured me.
I couldn't agree more. The whole reason I started narrowing my focus as a journalist to pets is my own rescue dog, Rio. When my husband and I adopted the Labrador retriever mix from Farmington Regional Animal Shelter in New Mexico in 2010, I had no idea how much he would change my life.
Rio is so smart and friendly that I had to share him with others. He easily passed the test to become a therapy dog and spread smiles to hospital patients for five years in Southwest Colorado. He's also supported me as I coped with the deaths of loved ones, donated a kidney to my husband and lived through the pandemic.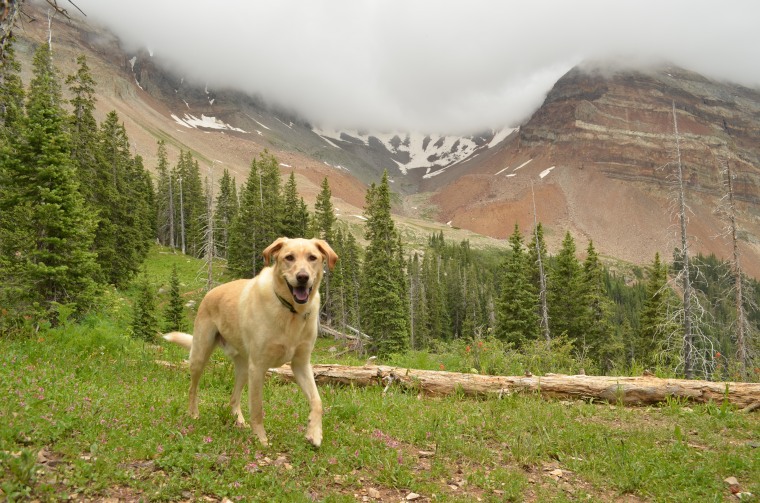 We've had countless adventures on hiking trails together, and I once wrote that my dog taught me the meaning of life. (In case you're wondering: To bring as much happiness as possible to others and to yourself.)
I started volunteering to write bios of adoptable dogs for the Denver-based nonprofit PawsCo, which led to us adopting a senior poodle we named Peach. Found as a matted stray with a cancerous tumor on her chest, Peach has a bit of a penchant for trouble — she can't resist trying to raid garbage cans — but she loves snuggling even more than food. I adore my girl.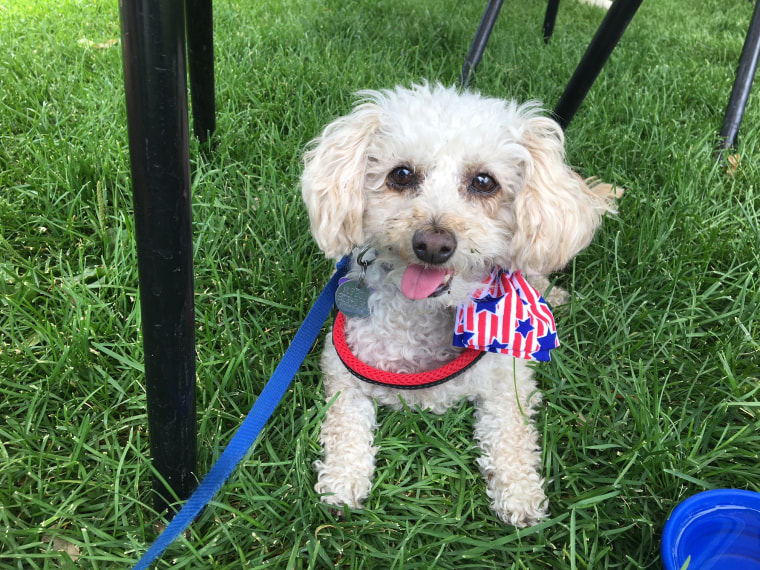 So when I hear people decrying Major Biden and even calling for him to be euthanized, it makes me want to bang my head against the wall. I don't know why he's acting out, though I do know many dogs react out of fear — not inherent aggression. With positive training methods, dogs can become more comfortable in strange situations, and I hope the Bidens don't give up on Major.
In the meantime, let's remember that America is chock-full of amazing rescue dogs in shelters and our homes. As I write this, two of them are napping by my feet.
Freelance journalist Jen Reeder is the former president of the Dog Writers Association of America.