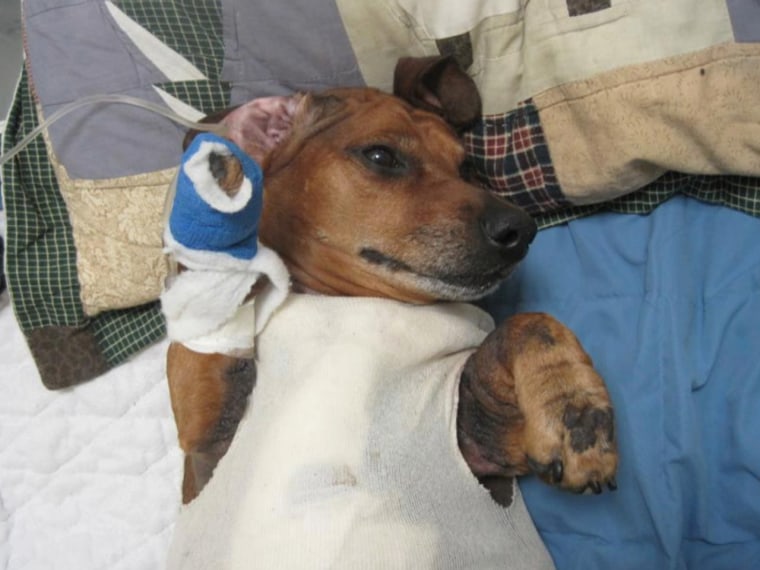 After months of surgery, diet and exercise, Obie the obese dachshund is on the move again, traveling around Portland, Ore. and teaching students how to keep their pets in shape — and how they can stay healthy themselves in the process.
This past Tuesday, the formerly corpulent canine underwent surgery to remove the excess skin between his legs that resulted from his successful weight loss. Since he was adopted by Nora Vanatta last May, (first as a foster, then permanently in January), Obie has lost 40 pounds, and he's still got another seven to go.
In the meantime, however, he's been doing work in the community, helping to educate students young and old. "I took him to one of the private schools in Portland to talk to ninth graders about nutrition," Vanatta told TODAY.com. "I talked about weight loss in people and in pets, and the students were very smart and very engaged!"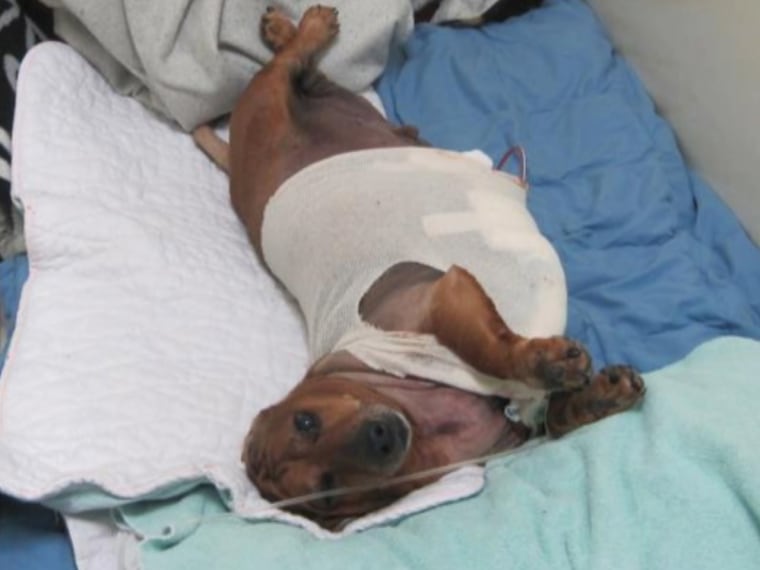 Vanatta and Obie didn't stop there. The pair also traveled to students studying to be veterinary technicians, which Vanatta believes is especially important. "They're the ones who are going to be out in public talking with the clients. They're going to be in a position where they can catch these obese pets before it gets out of control."
According to Vanatta, keeping pets in shape isn't all that different from keeping ourselves in shape - it involves healthy snacks, healthy habits, and paying attention to physical and emotional needs."At a young age, introduce them to healthier treats," Vanatta advised.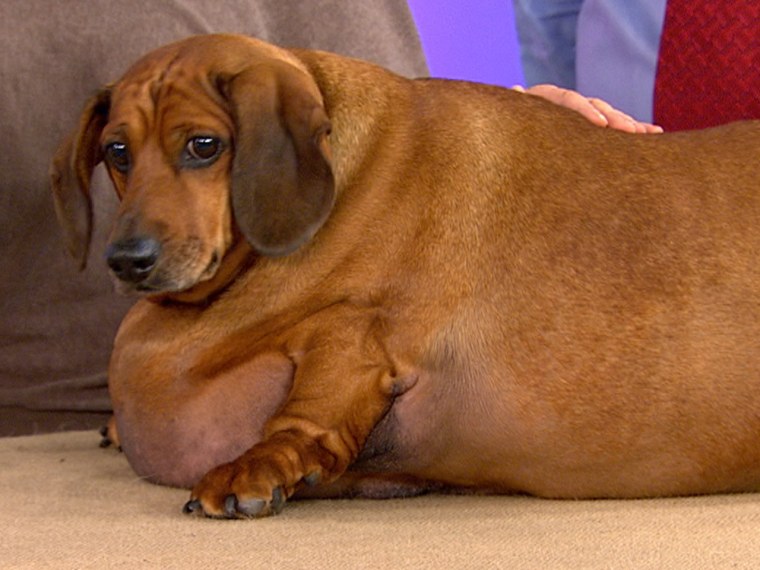 A piece of carrot will excite your pooch pals about as much as a piece of meat or fat. According to Vanatta, pets may get excited when there's food involved, but often what they really want is their owner's attention.She also encourages pet owners to walk their dogs regularly. Active pets mean happier pets, and getting outside is a good habit for owners too. Vanatta stressed that it's not just about changing doggie diets, it's about "changing people habits."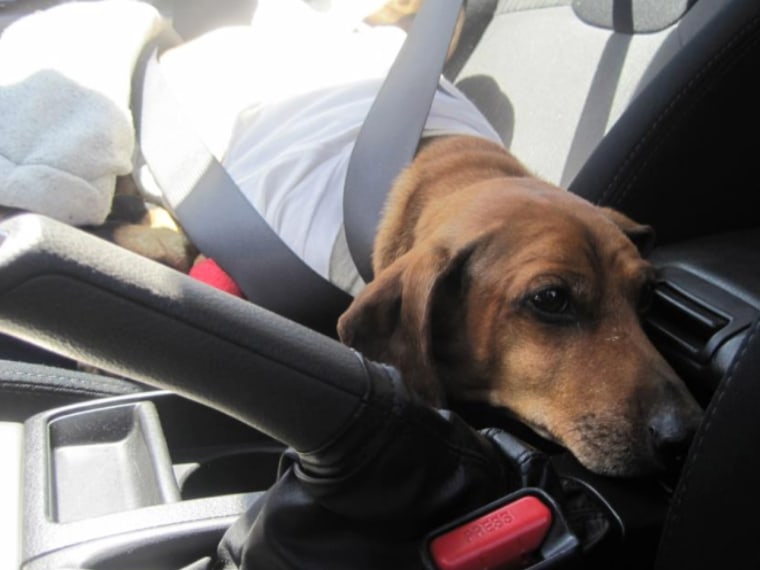 So what does the future hold for Obie, the newly trim tail-wagger? "I would still like to take him around and talk to more kids and just communicate to educate on obesity in general," his owner said.
For a dog with a new lease on life, the future holds endless possibilities, and Vanatta is in no rush to take Obie on tour. "We'll just wait and see what comes our way."