A handful of felines gave new meaning to the phrase "catwalk" this Saturday as they struck poses in colorful costumes at New York City's Algonquin Hotel — all in the name of charity, of course.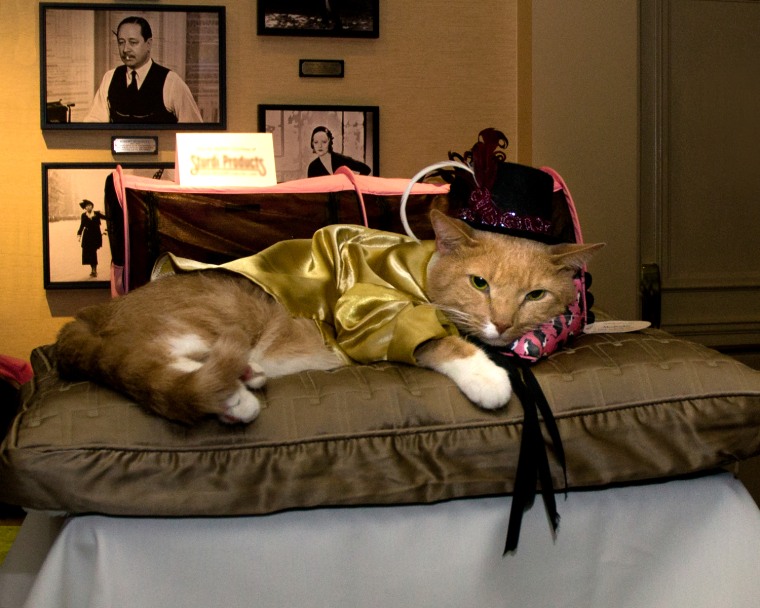 The Algonquin's cat fashion show first began four years ago as a tribute to its resident feline, Matilda, and has since acted as an annual fundraiser for local cats and dogs. This year, all proceeds from Matilda & FURiends Salute Broadway went to the organization Mayor's Alliance for NYC's Animals, a coalition of over 150 rescue groups that works to find homes for New York-area animals. 

"Matilda and her friends were thrilled to host this special event," Alice de Almeida, of the Algonquin Hotel, said in a press release. "We are happy to use this evening to remind New Yorkers that adopting from shelters and rescue groups is a great way to support the cause."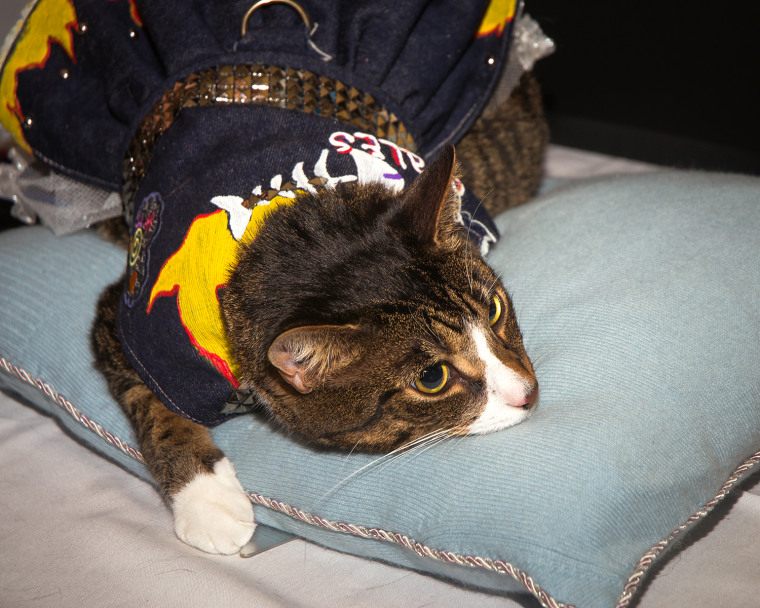 Though the event includes other festivities like a raffle, plenty of food and other special feline guests, the fan favorite is always the part where the elaborately costumed cats get out and strut their fluff. 

And every show is a little bit different, too. While the cats of the 2013 fashion show modeled the looks of literary greats, this year's Broadway theme meant a cast of Tony-worthy feline get-ups, like Drew from "Rock of Ages," Tracy Turnblad from "Hairspray" and even Elphaba from "Wicked." 

Ada Nieves, who's in charge of organizing the fashion show every year, said the theatrical inspiration was a natural choice. 
"We wanted to do something that would be different and fun," Nieves told TODAY.com.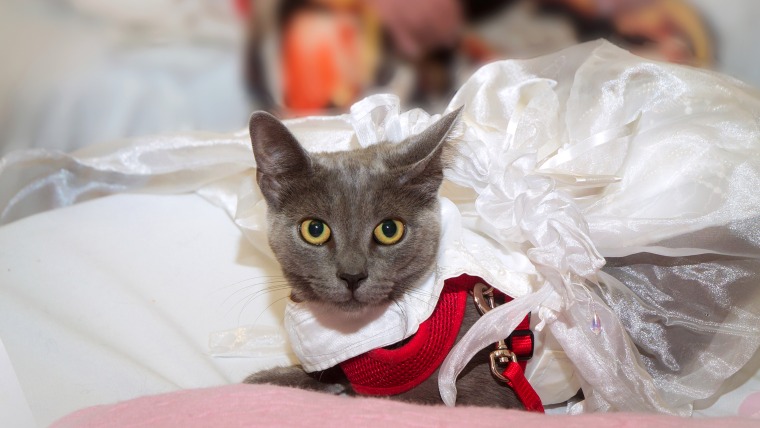 Some of the models were no stranger to the limelight, like Ada's cat, Martini, who's made appearances on Animal Planet and in Febreeze commercials, and Aimee Henkell's kitty, Milo, who sat obediently for his second show, this time as Elle Woods from "Legally Blonde." Others were a little less sure about all the attention. 

Five-month-old Lily, a little gray cat who modeled as the bride from "Mamma Mia," made her debut this Saturday, shyly staying in her carrier. 
The night also included appearances from a real-life (and formerly homeless) feline star, Vito Vincent, who's appeared in Broadway's "Breakfast at Tiffany's" and TV shows like "30 Rock" and "The Colbert Report,"and Tara the Hero Cat, who's better known as the fearless tabby cat and YouTube sensation who rescued her owners' 4-year-old son from an attack by the neighbor's dog. 

And though the idea of a cat fashion show may be puzzling to those who've ever tried to dress their cats or keep them still long enough for a picture, these felines stayed professional throughout the night. Looking at cats in funny costumes, while raising money for animals in need? Sounds like the purrrrfect way to spend an evening.