Before Nick Lachey was the father of three human children, there was Wookie.
The 98 Degrees singer and Vanessa, his now-wife and then-girlfriend, brought their beloved pooch home a decade ago.
The couple said their adorably scruffy pup was a "trial run" for a human baby — and three kids later (with sons Camden, 4, and Phoenix, 4 months, and daughter Brooklyn, 2), it's safe to say the trial run was a great success. The Lacheys celebrated when Camden's first word was "dog," and his first steps were toward Wookie.
Today, Lachey, 43, is equally known as a pop star and a family man. We recently caught up with him to talk about dogs, family and even a New Kid on the Block.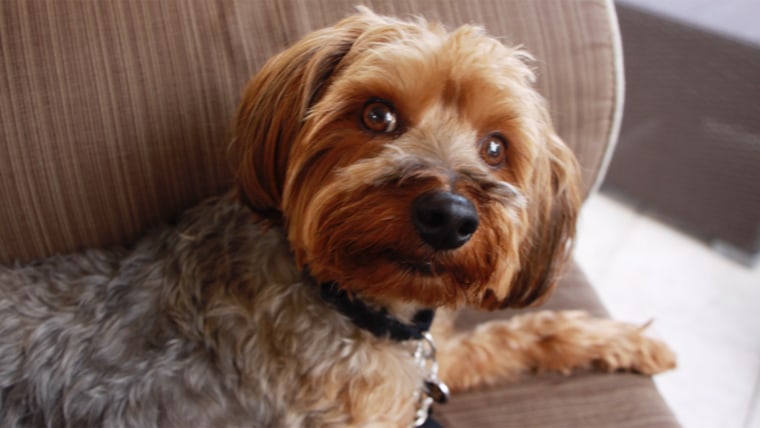 TODAY: Do you feel like having Wookie helped prepare you for parenthood?
Nick Lachey: It's so funny. When you talk to people who have kids and don't have dogs, they refuse to see the connection between having a dog and using that as a little bit of a training ground, but we totally, totally buy into that.
It's obviously different having a child and having a dog. But in a lot of ways, some of the principles apply, with patience and things like that. Wookie was definitely a good training ground — a good trial for real parenthood.
Is Wookie an important part of your family?
He literally just turned 10 years old this past April. He's a great dog and in a lot of ways was our first child — still is our first child.
He's always been a part of our family, and always traveled with us, and been a part of everything we've done. So we love the old boy. Definitely a part of our family. For sure.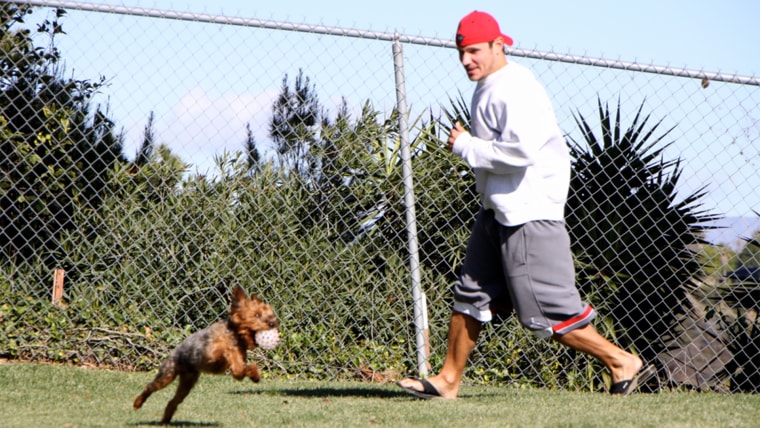 Do your kids adore Wookie, too?
They love Wookie. Wookie likes to cuddle up next to you on the couch and snuggle up. He's definitely a lap dog. Then if Wookie's not around, Camden's the first to say, "Where's Wookie?"
We were honored to be a part of the Most Beautiful edition of People, and Camden was the one that said, "Hey, we need to take Wookie to the photo shoot." You know, he wanted Wookie to be a part of the family picture. So if you see the spread in People, there's Wookie on the couch with the family. He's definitely a part of our family and the kids love him.
Do you think that Wookie knows that he belongs to a famous family? Has he been stalked by the pup-arazzi at all?
Well, early on, I guess before we had kids, he was a little more photographed than he is now.
He's definitely lived a privileged life. He's the dog in a designer bag in first class under the seat, and he's been that way since he was a puppy.
I don't know if he knows. I don't know if he's conferred with the other dogs at the dog park and they're swapping stories and he realizes how good he has it. But he's got it good.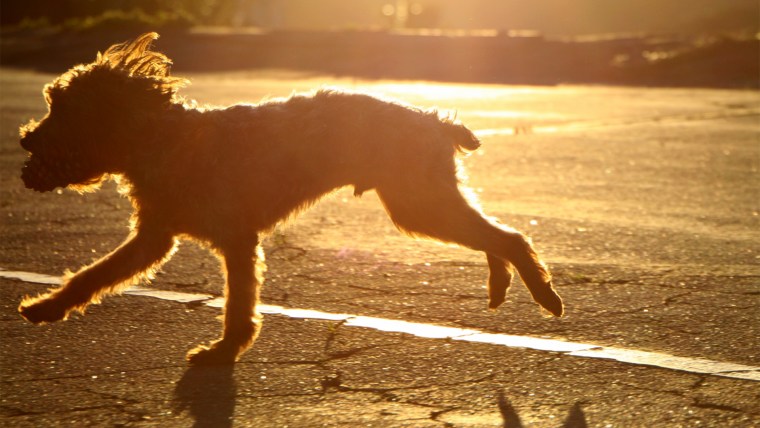 Does he consort with other dogs of famous people, too, or are most of his friends just kind of regular folks?
When we toured with the New Kids (on the Block) a few years back, Donnie (Wahlberg)'s got a French bulldog — and it's funny because I was out walking Wookie and then Donnie comes out with this big French bulldog, who's a little bit more of a manly dog than Wookie. And I'm like, "Come on Wookie. Do me proud. Stand up to him," you know, and of course, Wookie wanted to hide behind me.
But no, he doesn't make a habit out of hanging out with other famous dogs.
You recently partnered with the pet pharmaceutical company Zoetis on a campaign for the anti-itching drug Apoquel. How did you get involved?
I think they were looking for someone who could identify with what this was all about. I got a call and (was asked), "Has Wookie ever had this kind of situation?" I said, actually he has and we're actually on the medication. So it was just a very organic fit.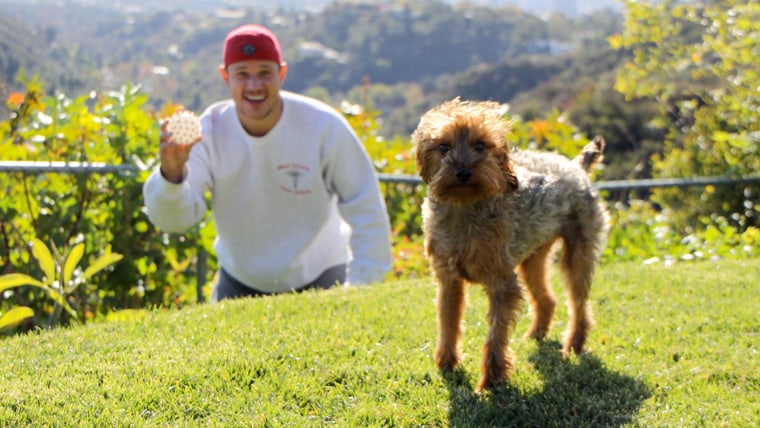 Do you sing to Wookie?
I sing to everyone and everything. I'm a singer. So, yes. Wookie's been serenaded a few times.
Hey, anyone who wants to sing for their pets or make up songs for their pets, I am fully endorsing that. Music is the pathway to results. It works with kids, it works with dogs. Try it.
Additional fun fact: A dog's ideal body temperature is between 97 and 99 degrees. In other words: 98 Degrees.
This interview has been edited for space.
RELATED
This NFL player just helped 46 shelter dogs and cats find loving homes
Watch this vet sweetly sing to a scared dog before her surger