We all knew this day would come, but doggone it, it's not easy. Wrangler, TODAY's Puppy with a Purpose, is preparing to leave Studio 1A for good.
In one week, the dog who charmed anchors, audiences, and guests alike will be moving on to the next stage of his formal guide dog training.
MORE: What's next for Wrangler? Saxon answers viewers' questions about TODAY's pup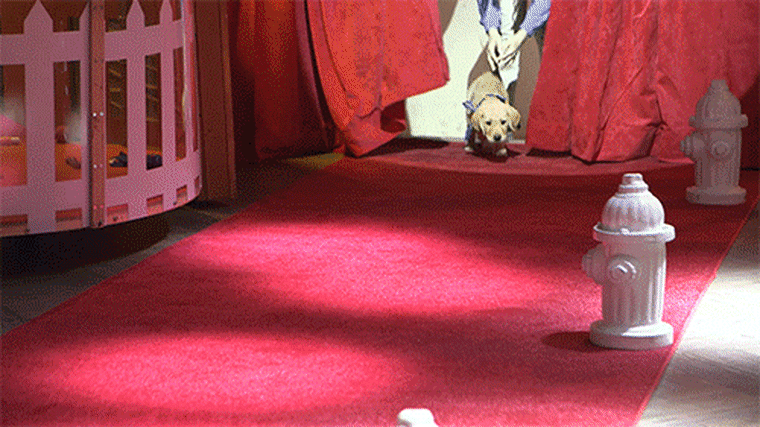 He's been with us for just over a year, from the moment he scampered down the red carpet into our studio ... and into our hearts — then quickly went on to become a mainstay of our mornings. He's made lots of famous friends who've stopped by for interviews, while out the studio he's amassed over 250,000 followers on Twitter and Instagram.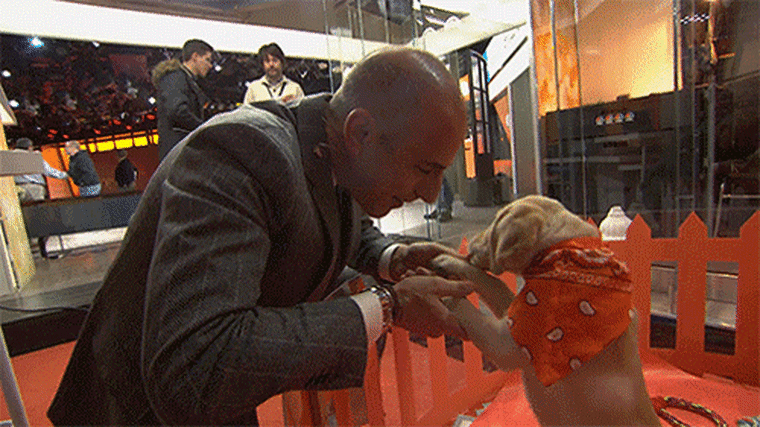 Not bad for a canine who can't type.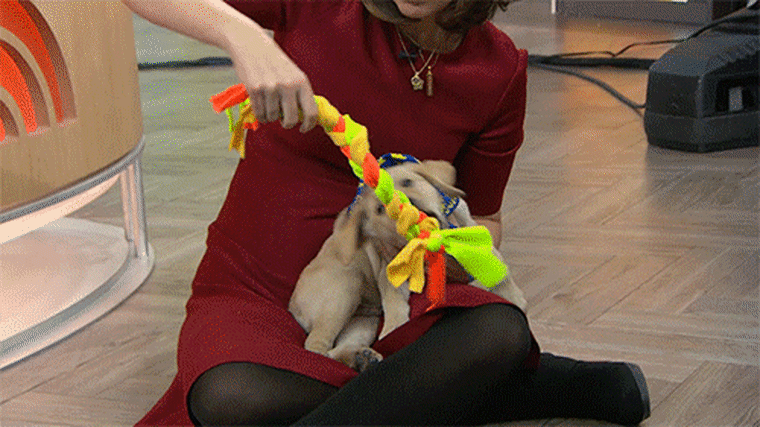 Fortunately, Wrangler has been boning up on many other skills, which he'll now use to help someone see the world in a whole new light.
MORE: Everything you need to know about Wrangler, TODAY's 'puppy with a purpose'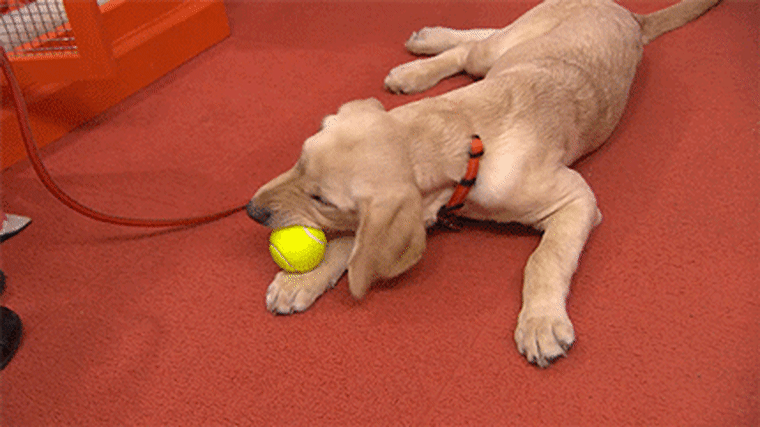 But it's not too late! You can still meet the furry wonder. Come on down to the TODAY plaza all next week to shake his paw and tell him he's a good dog (because of course he is). And next Thursday, be sure to tune in for his celebratory send-off.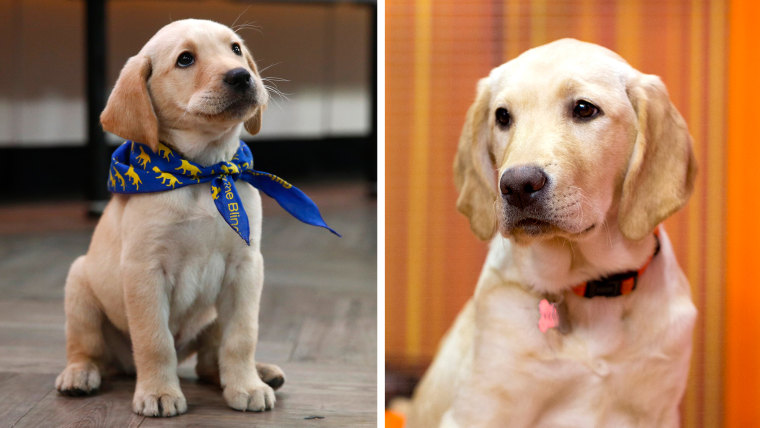 We just know he's going to be a howling success!
Follow Randee Dawn on Twitter.