A NASCAR racer is revving up support for animal rescue.
Alex Bowman, a stock car racing driver who competes full time in the NASCAR Cup Series, kicked off the season yesterday at Arizona's Phoenix Raceway by driving a car with a paint scheme honoring the nonprofit Best Friends Animal Society.
"Their goal is to end kill shelters and to 'save them all,'" Bowman, 27, told TODAY. "There's a lot of animals that are in need of homes and I have a rescue dog named Roscoe, so it's something I'm really passionate about."
Throughout the season, Ally Financial will make a $1,000 donation to a Best Friends-affiliated shelter in each city that hosts a NASCAR Cup race — which Bowman will personally match. So both the company and the driver will be donating $33,000 this season.
The first recipient is Halo Animal Rescue in Avondale, Arizona. Bowman grew up in Tucson and considers Phoenix Raceway his home track, so he's happy the series started in Arizona, where he finished 13th.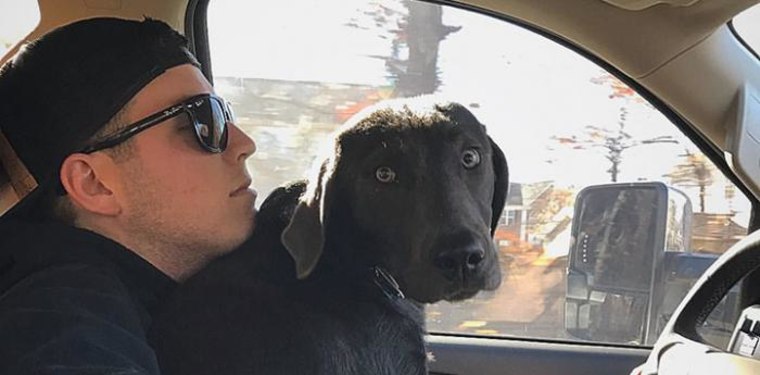 Additionally, Ally has pledged to donate $10,000 to the local shelter in any city in which Bowman wins the race.
"It's hard to motivate me any harder than I already am, but that donation going up is really cool," he said. "I really want to win knowing that we can help a lot more animals if we do win. It'd be really cool to make that happen."
And using NASCAR race tracks to publicize animal advocacy is quite a different tack from local shelters or Facebook groups. "It's so cool that he's getting that message out to a brand-new audience, who we hope will be inspired to join us in our goal of making America no-kill by 2025," Michelle Sathe, public relations manager at Best Friends Animal Society, told TODAY by email.
Bowman adopted Roscoe, a beagle mix, when he was 19 years old. He wasn't planning to add a dog to his life when he went with a friend to a North Carolina shelter, but Roscoe stole his heart.
"He was just the cutest little thing," he said. "I couldn't leave without him."
Now Roscoe and Bowman's other dog, Finn, keep him on his toes when he's home.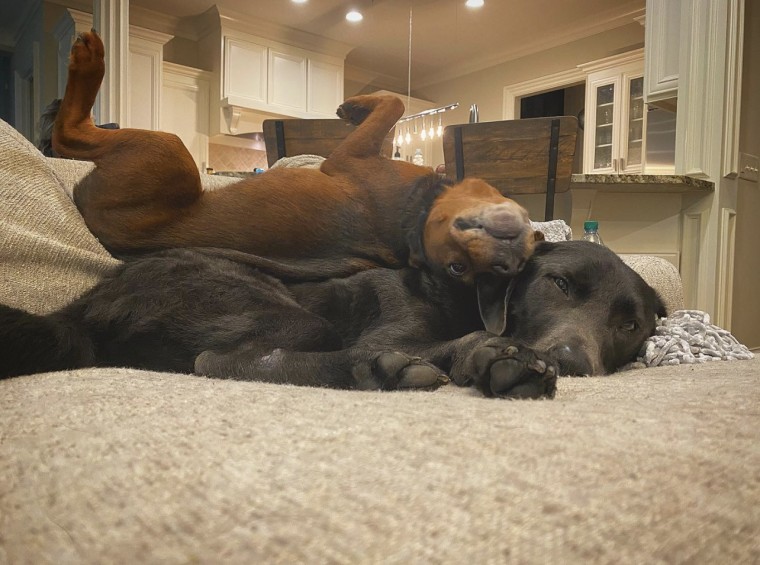 "They have really big personalities," he said with a laugh. "At home, Roscoe's all well-behaved and Finn's the wild child, but as soon as you get outside of the house, Roscoe's behavior is awful and Finn is like an angel."
But despite the challenges of caring for his dogs on top of his busy travel schedule — Bowman is often scrambling to find friends to pet sit when he can't bring Roscoe and Finn with him — he's grateful for the love they bring to his life.
"I get home and they don't care how my weekend went. They don't care if I won or didn't win — they're happy to see me regardless," he said.
Bowman hopes his fans will consider adopting pets from shelters, noting that some rescue organizations even have specific breeds available.
"You're really saving a life when you go adopt an animal," he said. "I think it's a great thing to do."