It's official -- a humpback, duck waddle and huge head are a winning combination.
Walle, a mutt, won the top prize in the World's Ugliest Dog Contest. The precious pooch, who is a mix of beagle, basset hound and boxer breeds, won over the crowd with his hind leg stance, which demonstrated both his girth and large head.
"People come up to me and say, 'That dog is not right,' but I love him," said owner Tammie Barbee, who adopted Walle when he was just three months old.
Walle joined TODAY anchors on the plaza Sunday to strut his stuff. TODAY's Erica Hill said an unofficial poll had been done, which called into question Walle's ugliness factor.
"What's ugly about Walle?" asked Hill.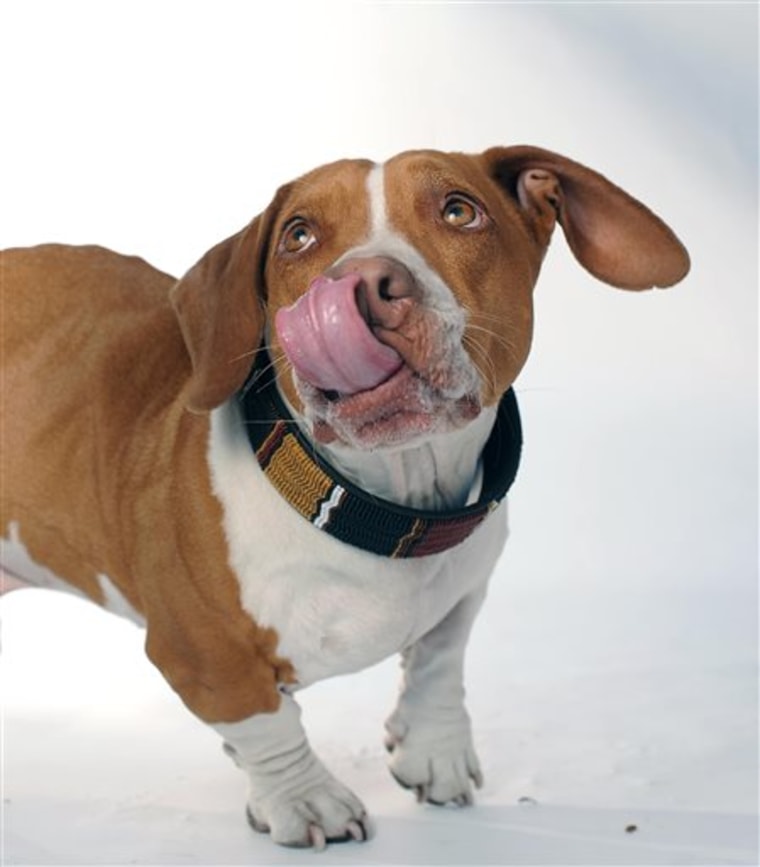 "They were looking for the shock value in a dog," said Barbee. "Something different." It was Walle's strange, disjointed looks that secured his favor with the judges.
"Now that I look at him I realize his body is a little bit out of whack there," said TODAY's Lester Holt. "Can I pet him?"
The contest is held annually at the Sonoma-Marin Fair in Petaluma, Calif. The contest has been previously dominated by the Chinese crested, a small breed with facial hair.
But the Chinese crested was no match for Walle this year, whose odd looks won the favor of judge Brian Sobel. "This dog looked like he's been Photoshopped with pieces from various dogs and maybe a few other animals," he said.
This year, the contest celebrated its 25th anniversary, and Walle walked away with $1,500 in prize money and a trophy. Barbee said she'll celebrate by taking Walle about for a steak.
"We think you're adorable," TODAY's Jenna Wolfe told Walle. "In your own personal way."