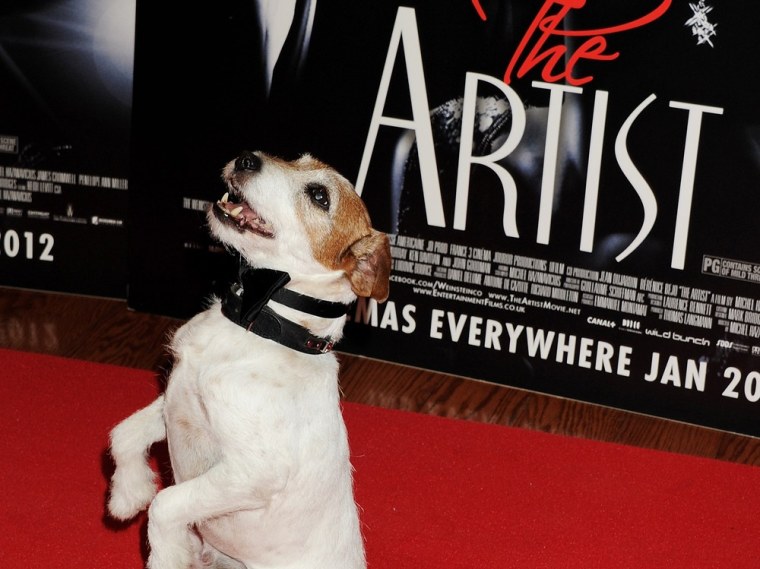 This year's White House Correspondents' Dinner has gone to the dogs. The Jack Russell terrier who stole the hearts of moviegoers in the Best Picture Oscar winner "The Artist" will attend this year's event as a special guest of The Washington Times, the paper confirmed Thursday. 
"Uggie has given us a sound bite," Times editor Ed Kelley told The New York Post. "He has confirmed he will attend with his trainer, Omar von Muller."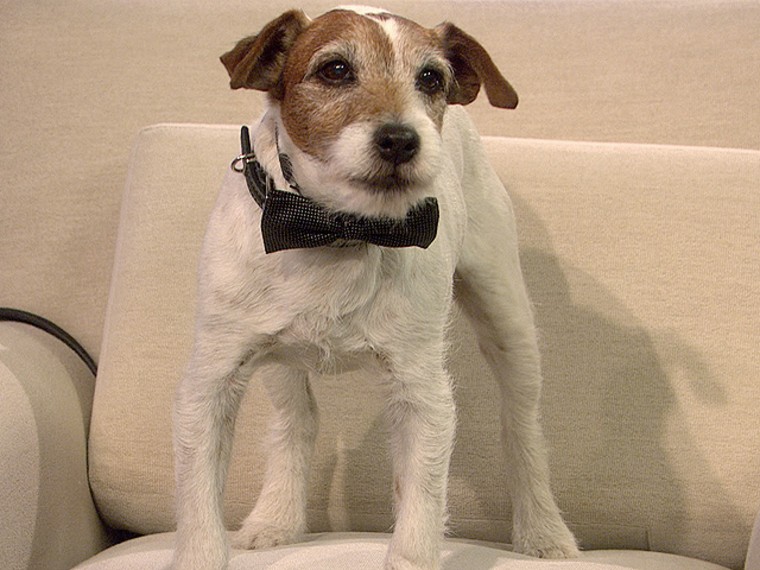 It's a good thing the furry star is known for his good manners (and for looking snazzy in a bow tie), because he will be up close and personal with some of the most powerful people in the country, including politicians, journalists, and celebrities. The dapper dog has hopes of shaking hands with President Obama while at the White House, and we're sure Bo will be happy for some canine company at the human event.
Uggie has remained in the spotlight since his performance in "The Artist," even garnering a number of supporters for his role to be recognized at the Academy Awards. Though the terrier did not receive an Oscar nod in the end, he was nominated for two Golden Collar awards in the Best Dog category, for his roles in "The Artist" and "Water for Elephants." He took home the award for "The Artist."
The White House Correspondents' Dinner will be hosted by comedian Jimmy Kimmel on April 28.
More:Did Oscar snub dog star Uggie?
Slideshow: Favorite furry celebrities
'Artist' dog star has mysterious illness
Lisa Granshaw is a writer and producer for TODAY.com. She would love to attend the White House Correspondents' Dinner with Uggie.