If your beloved pet is snuggling with you while you read this, you might want to distract them away from the screen. Our furry friends tend to be, well, a bit less enthusiastic about their Halloween costumes than we are.
And this is shaping up to be a very big year for pet costumes: Everything from minions to wild animals and superheroes are top choices.
"With the highly anticipated release of 'Star Wars: Episode VII The Force Awakens,' we are anticipating classic Star Wars characters such as Darth Vader and Yoda flying off our shelves," a "spooksperson" for Party City told TODAY.com.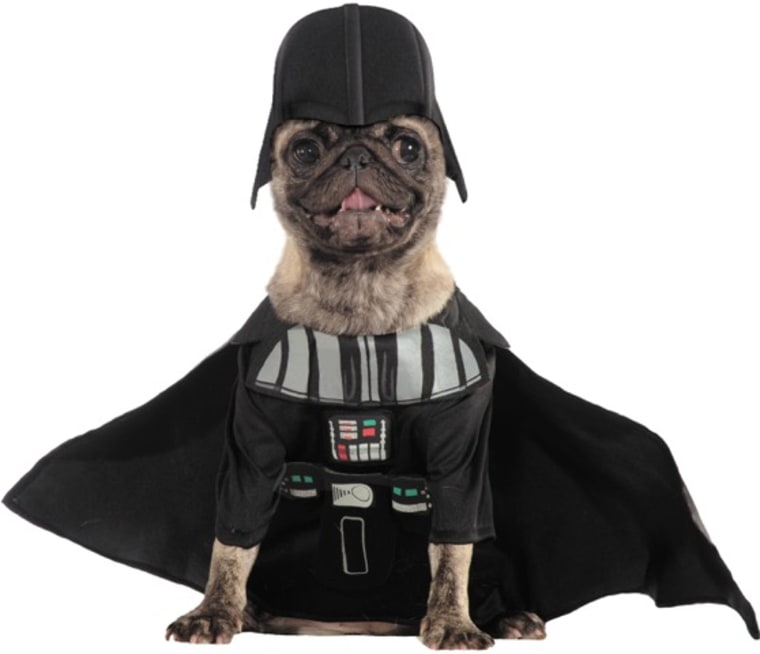 "'Minions' recently became the second biggest animated movie of all time," added the Party City rep, who noted that the quirky pill-shaped creatures also make a great group costume for the whole family.
RELATED: TODAY's ultimate Halloween costume guide: More than 150 ideas to steal
Data collected by Amazon confirms that Star Wars characters and minions are indeed among the top-trending themes for pet costumes. An Amazon spokesperson provided TODAY with its top sellers.
Amazon: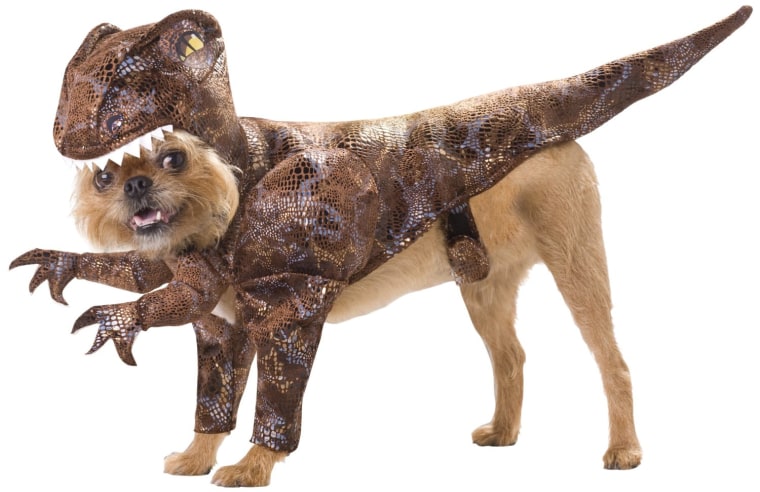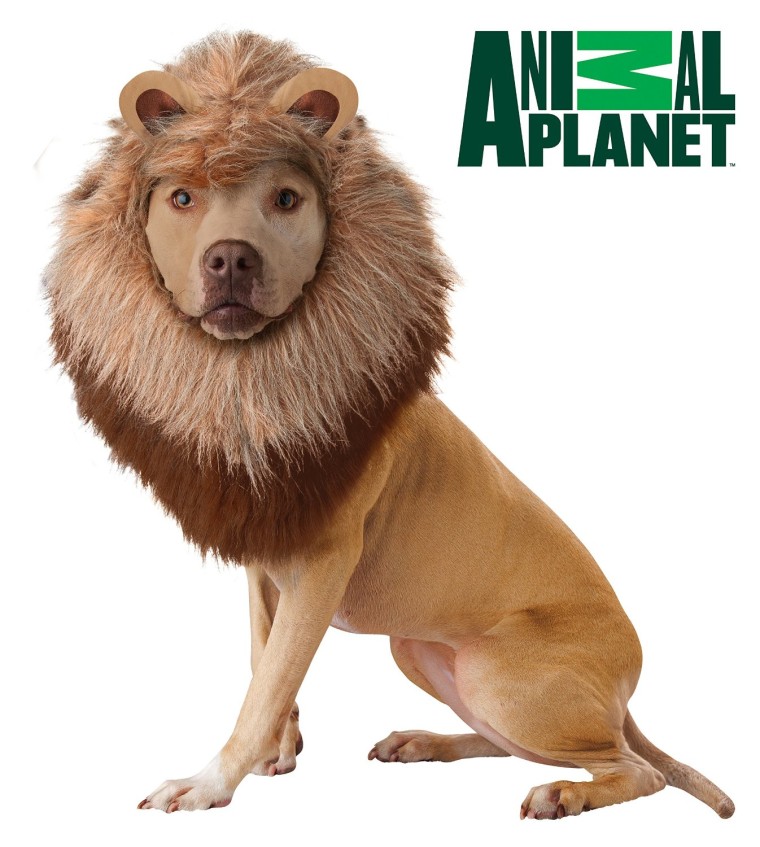 Data pulled from eBay shows quite a different set of themes. Kari Ramirez, communications manager at eBay, told TODAY that this data was pulled over the past two weeks from what the platform's 157 million active buyers are selecting. This list includes more options for cats than for dogs.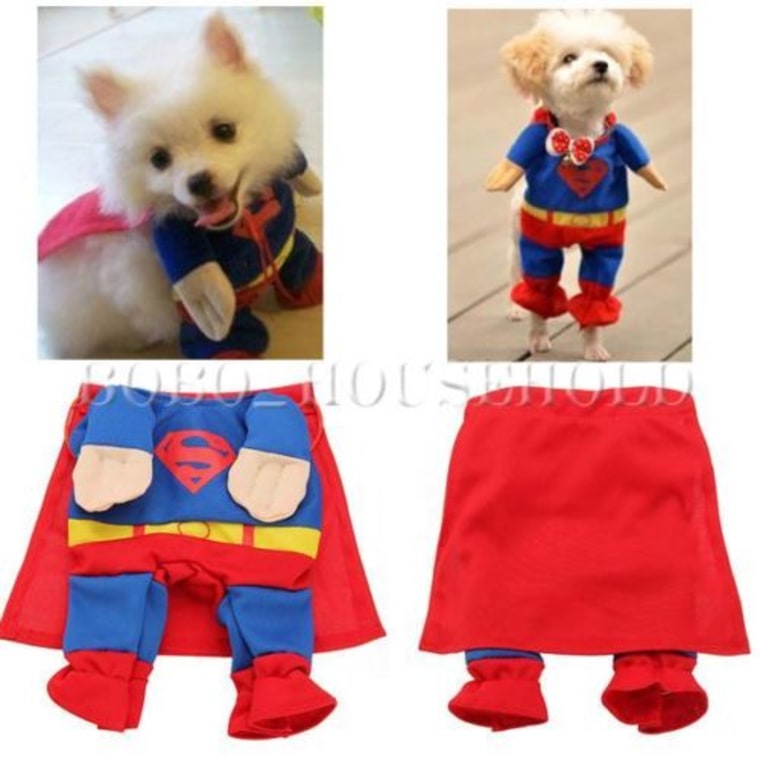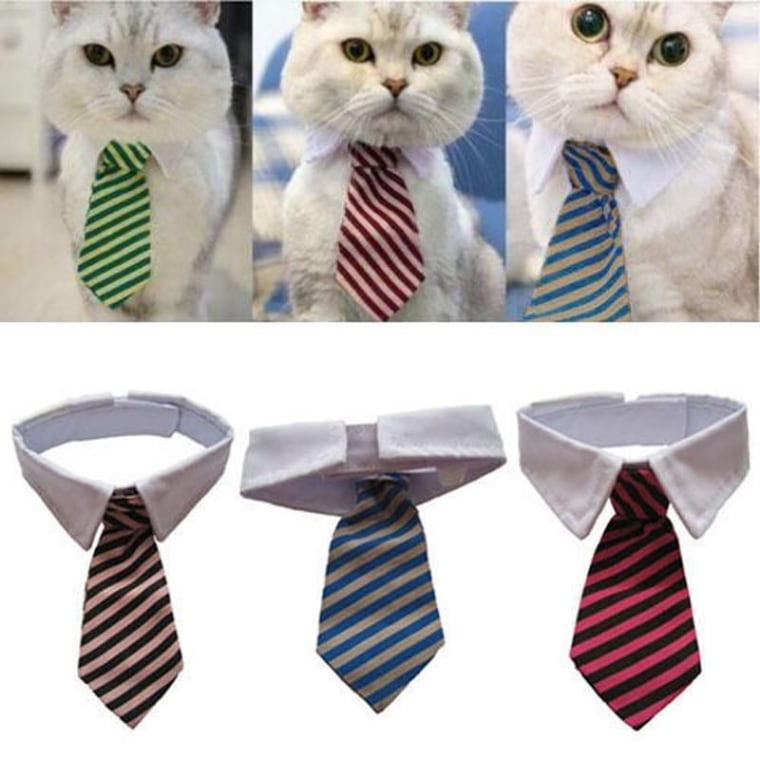 Christine Schirmer, consumer communications for Pinterest, reveals another set of trends entirely. Here are the top trending pet costume-related pins on the social platform. Some of these are especially great ideas if your child wants to participate in the theme.
"Halloween Costume Pins are up 260 percent since July 1 with DIY pet costumes taking an early lead," said Schirmer. Of pet costumes pinned on Pinterest, 55 percent are dog costumes compared to 45 percent cat costumes.
RELATED Mom poses toddler and dog in matching outfits, and the results are magical
And there are some "classic" pet costumes that are popular every year.
"Like the human trends in costume, the traditional pumpkin, spider, [and] hot dog [costumes] always sell," Reina vanDelft, vice president and divisional merchandise manager at Pet Supplies Plus, told TODAY.com.
And while the best-selling costumes are for dogs and cats, there are plenty of options out there for pets like guinea pigs, and even fish and lizards! Eran Cohen, chief customer experience officer at PetSmart, told TODAY that the pet retailer has carried a Halloween-themed fish aquarium for about three years, to increasing consumer interest.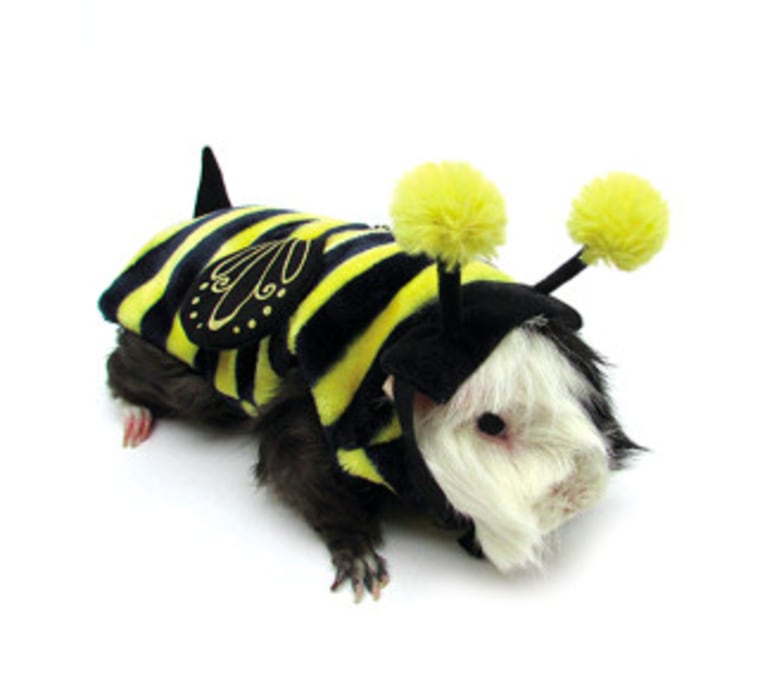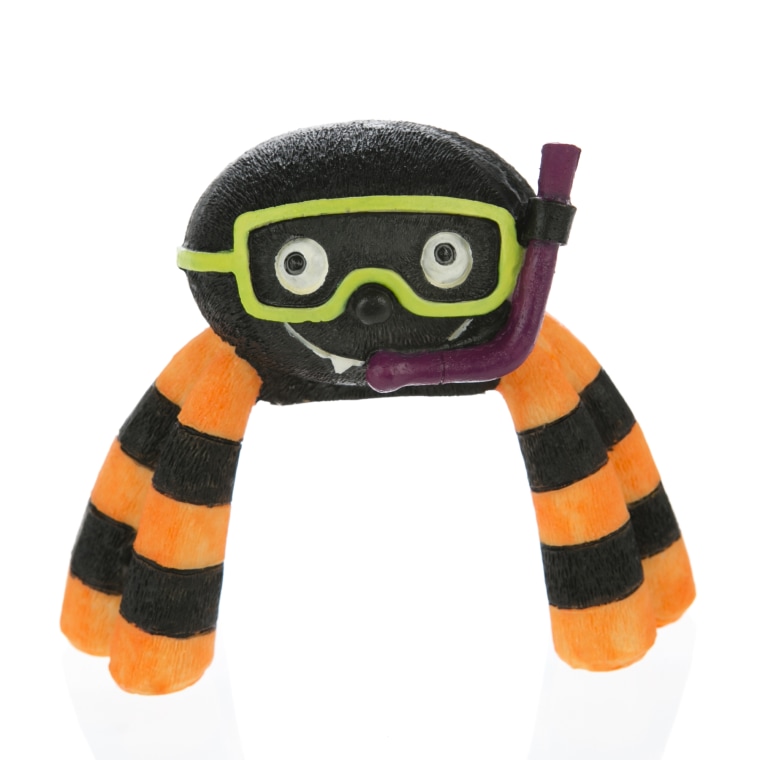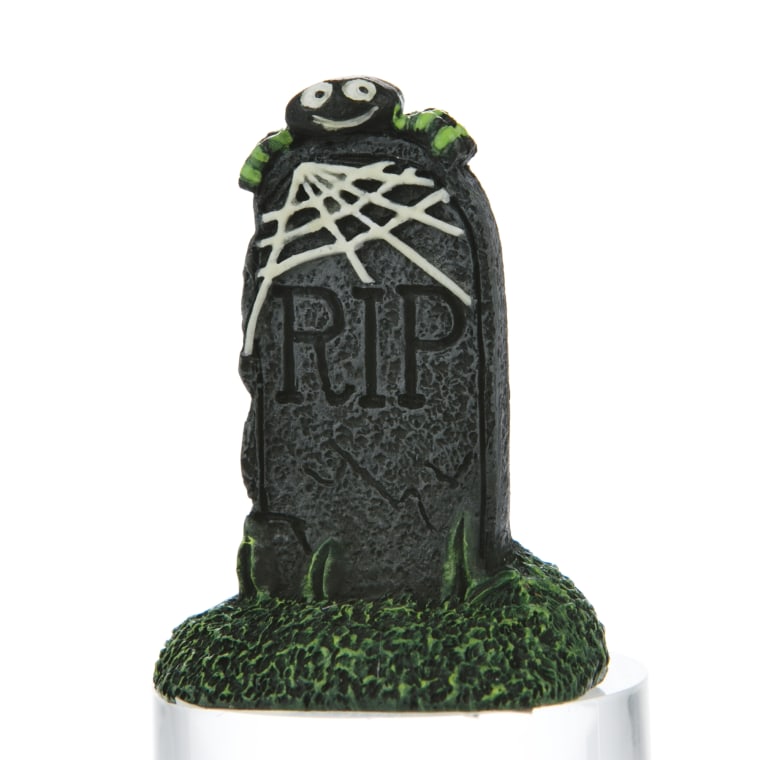 "We've also seen great interest in some of our merchandising partnerships, including Disney's "Frozen" characters and Marvel superheroes, as well as the desire to bring pets some of the most popular treats that pet parents enjoy, such as pumpkin-spice flavors and candy corn, which we fulfill with 'pup-kin' spice latte treats and candy corn toys," said Cohen.
Halloween-themed treats and toys can be a great way to include pets in on the fun if costumes just aren't for them, or if they're not up for celebrating in a crowd.
"Halloween is sometimes too spooky for our furry babies," said VanDelft. "What a great way to have them be a part of the fun by giving them a toy or treat to pass the time [while you're out trick-or-treating]."
RELATED: Pick the right Halloween costume for your cat or dog
Whether your pet is staying in or joining you for a night on the ghoulish town, please remember to take pet safety into consideration.
Trupanion veterinarian Denise Petryk gave TODAY.com the following tips:
Costumes aren't for every pet. But if you do plan on dressing up Fido, make sure your pet's costume is comfortable, non-restricting and doesn't have any loose pieces they might try to swallow.
Don't give pets human treats. Many pet owners know that dogs shouldn't eat chocolate, but year after year Trupanion sees a 71 percent increase in chocolate toxicity during Halloween compared to the previous six months of the year. Consider scouting out goodies such as homemade pumpkin treats.
Keep smaller, chewable items away from pets. Although they don't look edible, lights, cords, paper decorations, fake spider webs, maize, candy wrappers and other fall décor can be tempting and dangerous if consumed.
Keep your pet's identification on them at all times. A startled pet could dart out the door when the doorbell rings with trick-or-treaters.