All dogs are equal in our eyes, but their monikers are another matter. Just like baby names come in and out of fashion each year, so it goes for pups, too.
The pet people over at Rover.com have rounded up the top 100 male and female names for Fido this year — and they learned Fido didn't even make the cut.
For boy dogs, Max is No. 1 for the second year in a row. And for the girls? It's another repeat from Rover's 2016 report with Bella.
Here's a look at the most popular pooch names on the male and female lists:
Top 10 male dog names
Max
Charlie (one of our personal favorites!)
Cooper
Buddy
Jack
Rocky
Oliver
Bear
Duke
Tucker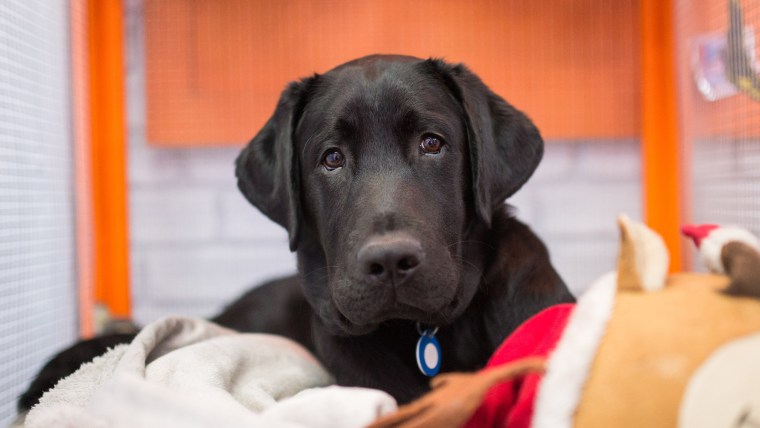 Top 10 female dog names
Bella
Lucy
Daisy
Luna
Lola
Sadie
Molly
Maggie
Bailey
Sophie
Don't see your dog's name? Head on over to Rover.com to see the full roundups. And if you still don't find your pup, take heart — just like Kathie Lee Gifford did when she looked over the lists on TODAY Wednesday.
Her Maltipoo's name is Bambino, and as far as she's concerned, there's a good reason his name wasn't there: "There's only one Bambino in the whole world."
If you are looking for a holiday present for your one-of-a-kind puppy pal or your dog-devoted friends, just check out our guide for 21 great gift ideas.