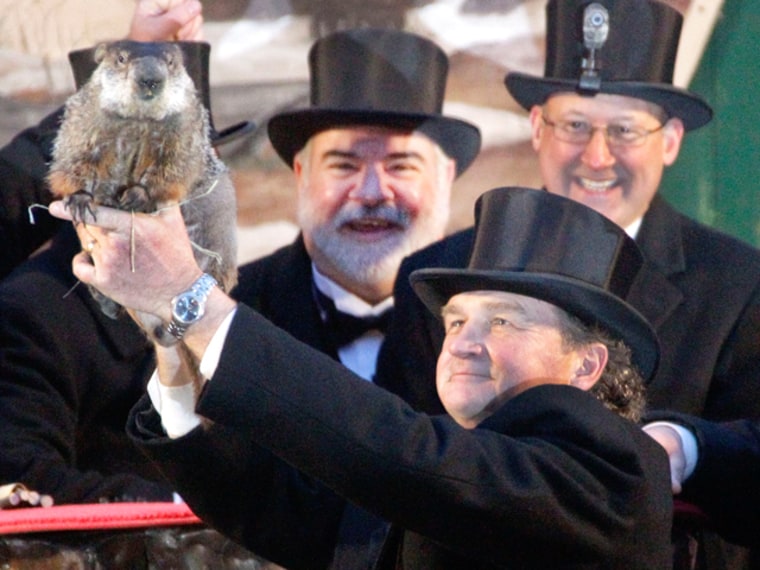 Yes!
The Punxsutawney Groundhog Club made their decree Thursday morning in central Pennsylvania: Punxsutawney Phil saw his shadow, and there'll be six more weeks of winter. The announcement was met with boos from the enormous crowd gathered in Punxsutawney.  
Folks in the East and elsewhere gave a collective shrug, as temperatures have been unseasonably warm. "But it's the winter we've been having, so that's like spring anyway," said Matt Lauer on TODAY after the news broke.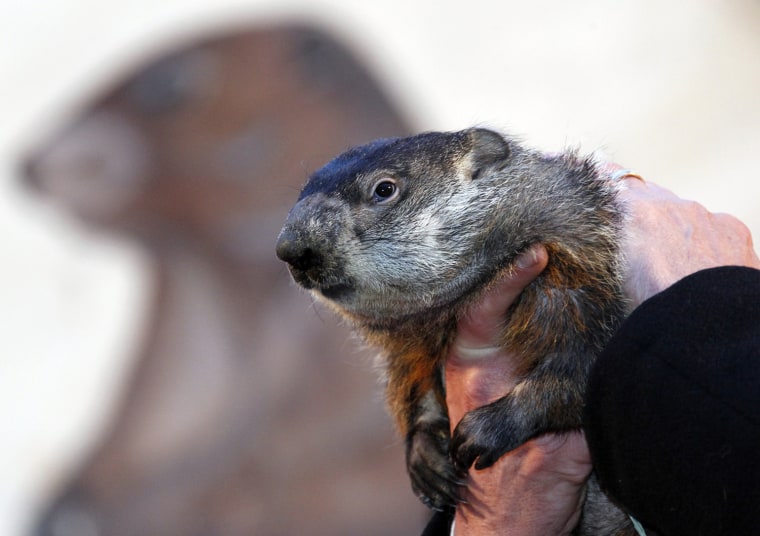 "The daffodils are already in bloom in NW Mississippi," wrote Jackie Barnes Garrett on TODAY's Facebook page, where hundreds of people are weighing in. "We are already fighting mosquitoes and flies."
"Yesterday it was almost 60 degrees in Iowa," wrote Facebook commenter Letha Ann Alexander. But Sara LaPoint, from Colorado, has seen enough of this season. "I am SO done with snow and winter!" she wrote.
The Associated Press reports that the groundhog has seen his shadow 99 times since 1886; he's not seen it only 16 times, according to the Groundhog Club's Inner Circle (there are no records for the remaining years, according to the AP). Though Phil gets all the credit, it's 15 members of the Inner Circle who decide the news in advance.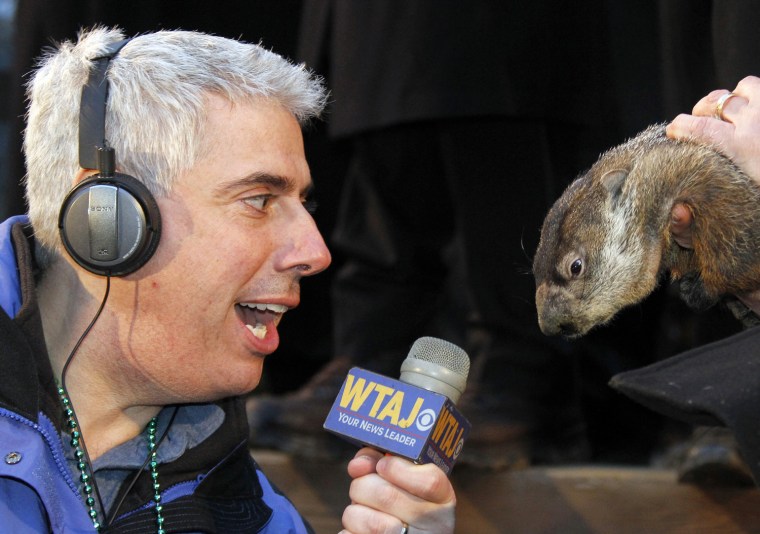 And not everyone believes the hype. "Punxsutawney Phil is a punk when it comes to weather forecasting," wrote veteran meteorologist Tim McGill on the Chicago Weather Center blog. McGill, who has covered 26 years of Phil predictions, said most weather experts "dread Groundhog Day." (For good measure, he ended his post with a recipe for woodchuck stew).
But Mike Johnston, vice president of the Inner Circle, told the AP that Phil has "never been wrong." The reason is simple, he said: Phil can't err, because he never applies his prognostication to a specific place. "I guarantee you someone's going to have six more weeks of winter," he said. 
Groundhog Day and more animal news:
Punxsutawney Phil stuffs the competition
The origins of 13 enduring superstitions 
Punxsutawney Phil and 7 other animals who predict the future
Will and Kate's new puppy breed revealed!
Elephant fitted with giant contact to heal injured eye
Amy DiLuna, TODAY.com senior editor, doesn't know from weather, but thinks that furry little meatball Phil is adorable.