A chimpanzee cuddles her infant in their newly renovated habitat at Taronga Zoo in Sydney on Sept. 30, 2011.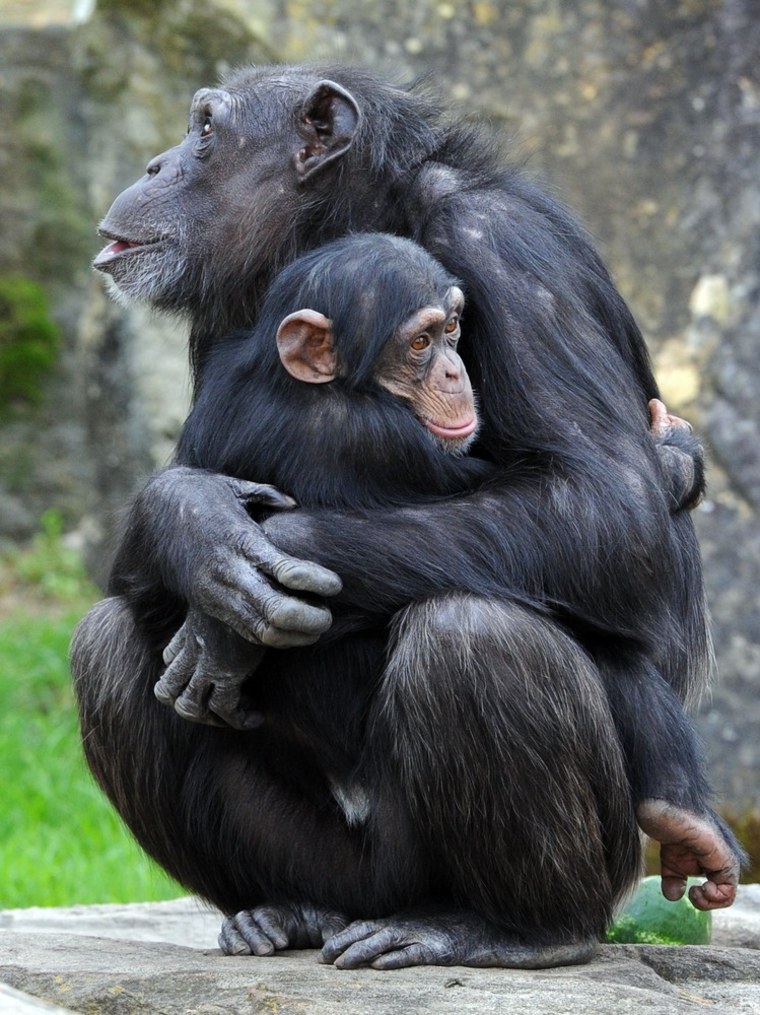 Here they share a watermelon.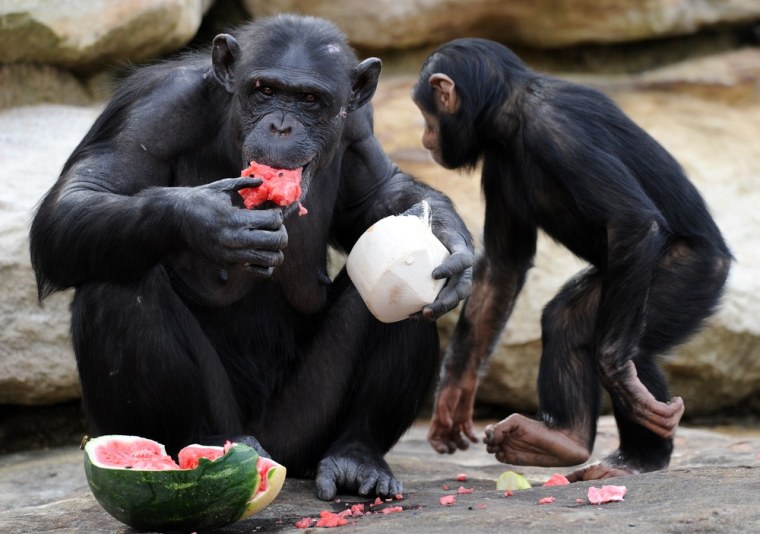 The state-of-the-art exhibit features giant towers, networks of climbing ropes and a giant hammock as well as an expansive glassed area and tunnel systems for viewing the primates. Check out their new enclosure in this video from TODAY.com's Dara Brown.