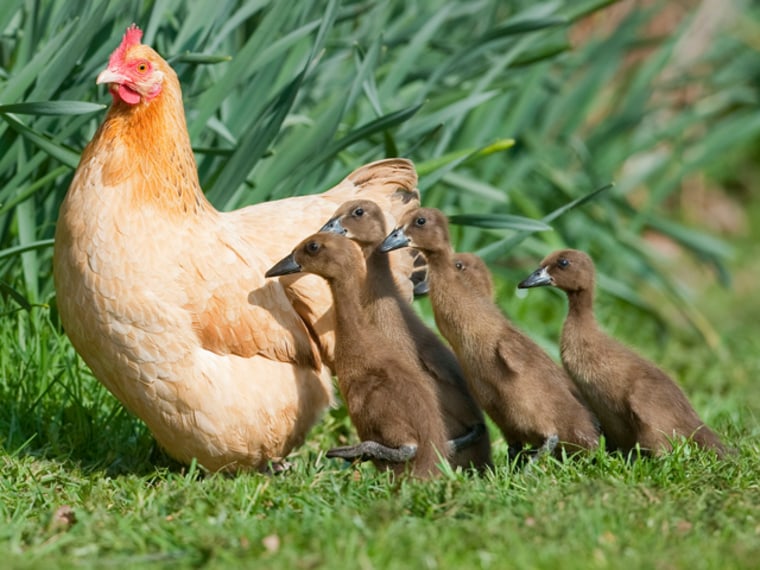 After sitting on a nest of eggs for a month, Hilda the hen got one wing-raising surprise. Instead of  five cute chicks, the eggs hatched to reveal  five fluffy ducklings! Despite the shock, Hilda was immediately in mommy mode, adopting the ducklings and treating them as her own.
"It was so surprising but lovely and she has proved to be very capable at raising them," Philip Palmer, owner of the English farm where Hilda lives, told The Daily Mail. "Hilda doesn't seem bothered at all — the ducklings follow her around just as chicks would."
Palmer said the ducklings stay close to their "mom" and aren't aware she's any different from them. She isn't quite aware the ducklings aren't her own either.
"It is very sweet to see. The only way they will really notice the difference is when the ducks start swimming in the pond," Palmer said.
Take a look at more adorable photos of hen mother and her ducklings below!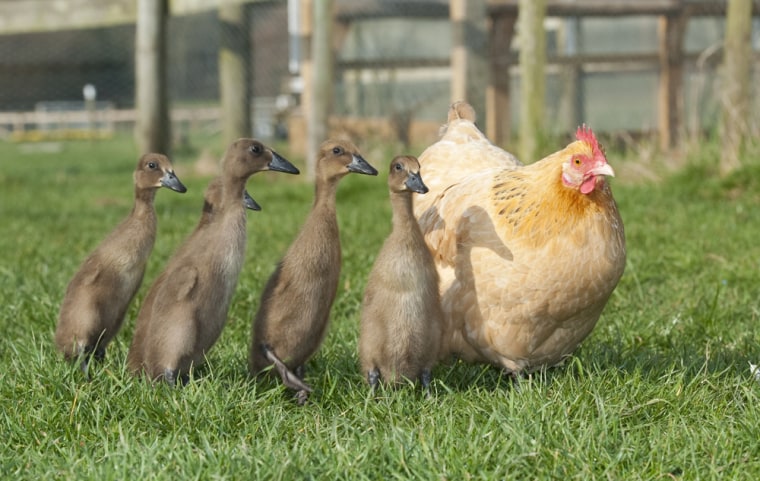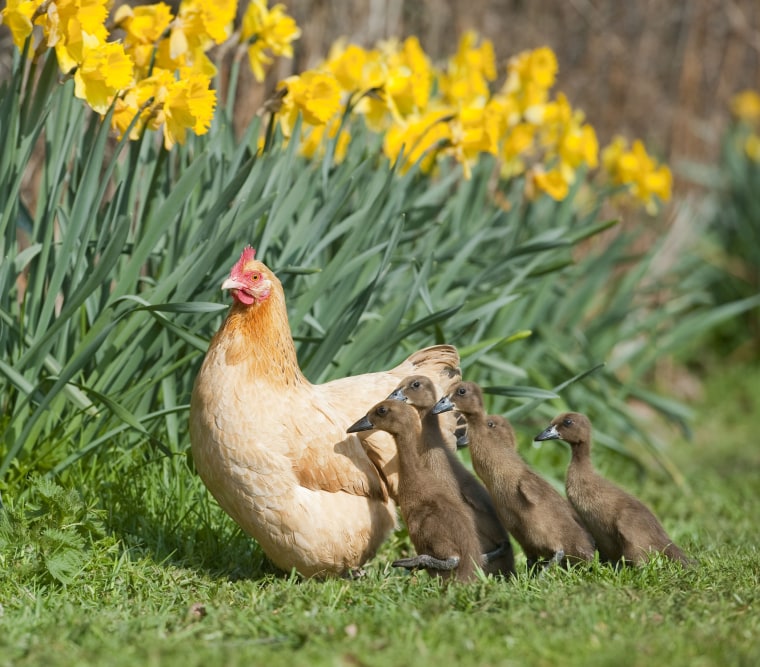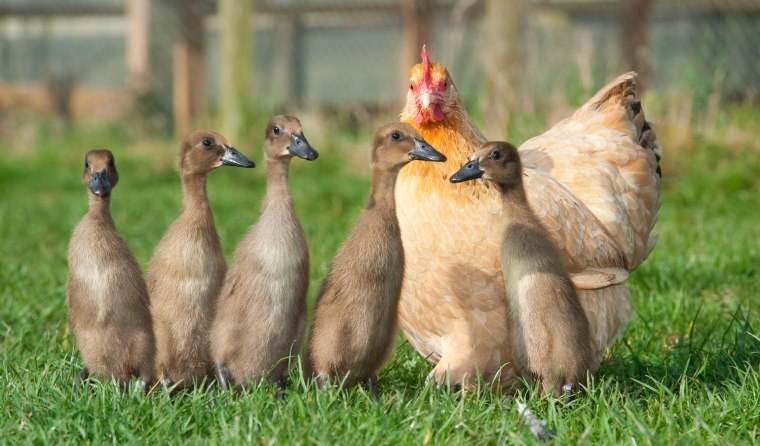 More:
This was posted by TODAY.com producer Lisa Granshaw. She couldn't help but "awww" when she saw these photos and read this unique family's story!