Roozer Brewz — Roo to his friends — isn't your average horse. For one thing, Roo is even smaller than a typical mini horse; he's actually a 19-inch tall "dwarf" horse that weighs just 50 pounds.
Roo was also born with angular limb deformities in all four of his bendy "windswept" legs, preventing the 22 month old from walking normally. Only with surgery will this tiny horse one day be free to roam without the support of padded casts.
But Roo's owner, Christine Clark, hasn't given up on him just yet. Every three days for the last two years, she's let her pet walk through the front door of her Kansas City home, stretch out on the chaise in her living room, and watch the Ellen DeGeneres Show while she applies fresh bandages to his legs.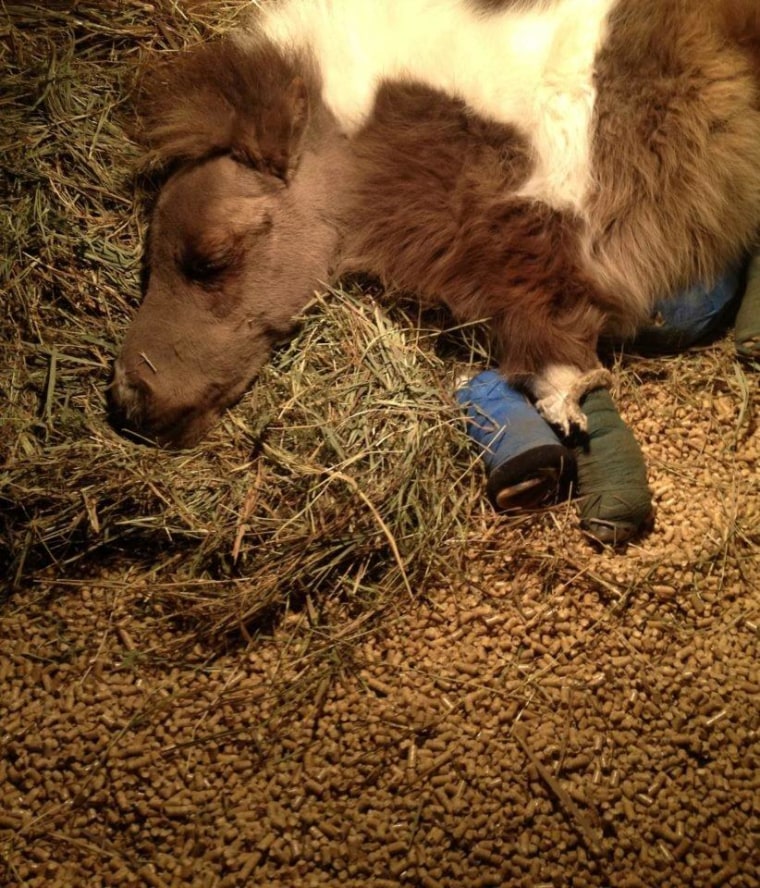 Roo's veterinarians told Clark she'd be better off putting him down, but as long as he appears not to be in pain, she just can't quit him. Now she's trying to find a way to get him the corrective surgery he needs. "He's part of our life now, part of our routine," the 35-year-old told TODAY.com. "If his quality was to the point where he wasn't acting like a horse, I don't object to humanely euthanizing him. But he continues to run around and be silly."
Roo may be small, but he still has a big personality. "He's spunky, and sometimes ornery," Clark laughed. The horse came into her life on April 14, 2011, when she bought his pregnant mom at a horse auction. He couldn't stand up for the first couple of days, so Clark hand-fed him milk from a bottle. At first, Roo's local veterinarian thought he might grow out of his condition, but his deformed legs turned out to be only one of many health complications Roo would face during the first year of his life.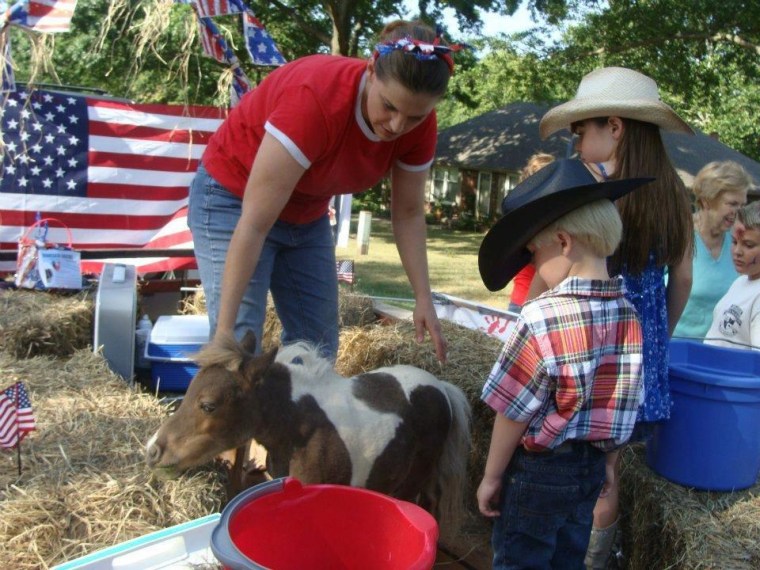 All seemed to be going well, Clark says, when veterinarians at a specialized equine facility, Wilhite and Frees, fitted Roo with specialized wooden booties that alleviated the stress on his legs. But only a week later, Roo fell ill again, this time needing emergency hernia surgery.
After some post-op complications, Roo recovered with the help of antibiotics, but a check-up revealed that there was still a pocket of fluid in his groin area. And so, Clark packed up her truck with Roo and his mom, and they headed down to the University of Missouri Veterinary Hospital, where Roo was treated for two weeks.
Roo eventually overcame the complications from his surgery, but his leg problems persisted, especially after he'd outgrown the foot supports. Roo didn't immediately take to new shoes that had been made for him, and veterinarians at the equine hospital began to suggest that Clark think about putting him down. She says she sat on the hospital floor, wondering what to do. "Do I euthanize him," she asked herself. "Or do I give him a chance?"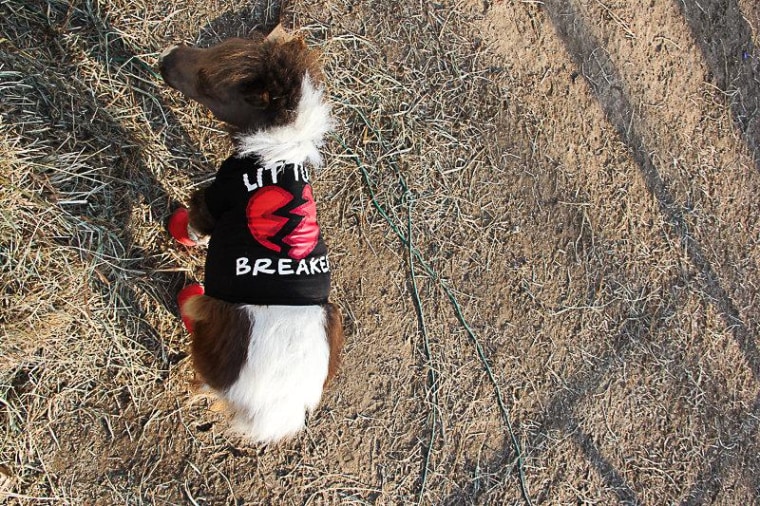 Facing those two choices, Clark decided to pursue corrective surgery. Because of Roo's unusually small size, few animal hospitals were willing to operate on him. But she talked with an equine surgeon, Dr. Murray Brown, at the University of Florida's College of Veterinary Medicine who is willing to lend a hand.
Dr. Brown told TODAY.com that Roo may never be able to walk normally again, but that he may be able to move "comfortably and functionally."
"These animals require a lot of planning regarding the best treatment of choice. The financial and time commitment of the owner is an important factor," he added. "Regardless of the method of treatment chosen, there is risk of failure even after considerable time and money has been invested."
Clark, who had to leave her job as the director of clinical education at a local behavior health hospital due to her own health issues, is now trying to raise the money for her horse's surgery with the help of crowd-sourcing. In 30 days, she's raised over $4,000 to put toward the estimated $12,000 to $20,000 the surgery will cost.
"I made the commitment to him, that if he continues to have a good quality of life, that I would continue to advocate for him," she said. "He is an absolute inspiration to me, so much more than people will ever know. I never imagined just how much."
While Roo waits for his surgery, he continues to be an inspiration to those around him. He'll soon visit a local elementary school for an anti-bullying lecture, where Roo will show kids that it's okay to be different.
Visit his Facebook page here.
More from TODAY Pets:
It's settled: Obie the obese dachshund will stay with foster mom
With purple casts on legs, Bootsie the hedgehog is healing
Cuteness overload: Shetland ponies wear Shetland wool sweaters on Shetland isles