When Sue Rogers first met Mick, a 6-week-old Boston terrier with Swimmer Puppy Syndrome, in early July, she wasn't sure he'd ever be able to walk.
"I never thought anyone would be able to help him," Rogers told TODAY.com of the puppy, whose debilitating disability left him with splayed, muscle-less legs. "He was just flat as a pancake."
But Rogers was determined to get Mick on his feet. As the founder of the Mia Foundation, a New York-based non-profit dedicated to saving the lives of disabled animals, she knew she had a duty to help the puppy after his struggling breeder sent him her way.
"Most puppies like this are euthanized," Rogers said. "A lot of veterinarians just have the thought process, 'well, there are so many highly adoptable dogs in shelters that could use a home, why not just put this one down?' My philosophy is, if they're born, they certainly deserve a chance to live."
Rogers took Mick to her vet and began to engage the tiny puppy in a therapy routine. She started by swaddling him in a tight blanket to help ease his legs into place.
"I had a little sling, and I'd wrap him up really tight in a baby blanket and carry him around, to put his shoulders and his hips into the proper position," Rogers said. "I had a little harness and put it on him and hooked (it) up (to) a chair, and I'd play with his toys and do massages."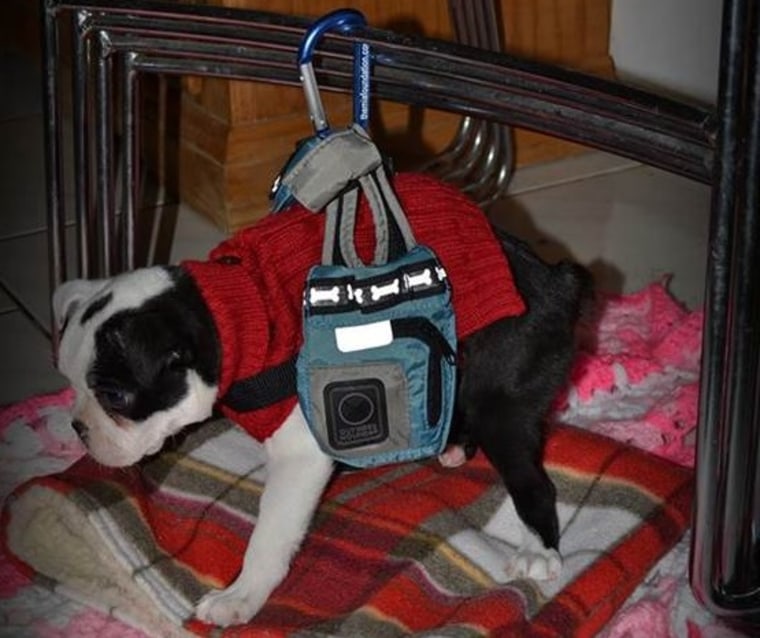 Rogers also taught Mick how to swim: "Each day it got a little stronger, got a little better, and by the last swim therapy session he was like a little frog in the tub. It was cute."
And she taped his legs together in hopes that he would become strong enough to stand.
"It was hard at first, it almost seemed cruel to me," Rogers said. "I'd stand him up and his legs would be really wobbly, but he was standing for a few seconds. And then he would stand for a few minutes, and then all of a sudden, one day he put one foot in front of the other, and he just took off."

The Mia Foundation was inspired by Rogers' own dog, a Chihuahua named Mia, who was born with a cleft palate. Soon after Mia's birth, her veterinarian suggested Rogers and her husband have the puppy euthanized.
"When Mia was born, we didn't have much information on cleft palate puppies," Rogers told us. "But over the next 22 months of Mia's life, we saw we had a very determined puppy who wanted to live."
Rogers and her husband spent over $35,000 on Mia, getting her surgeries and bringing her to specialists, but they weren't able to save her.
"After seven surgeries, this poor dog was worse than when she started," Rogers said.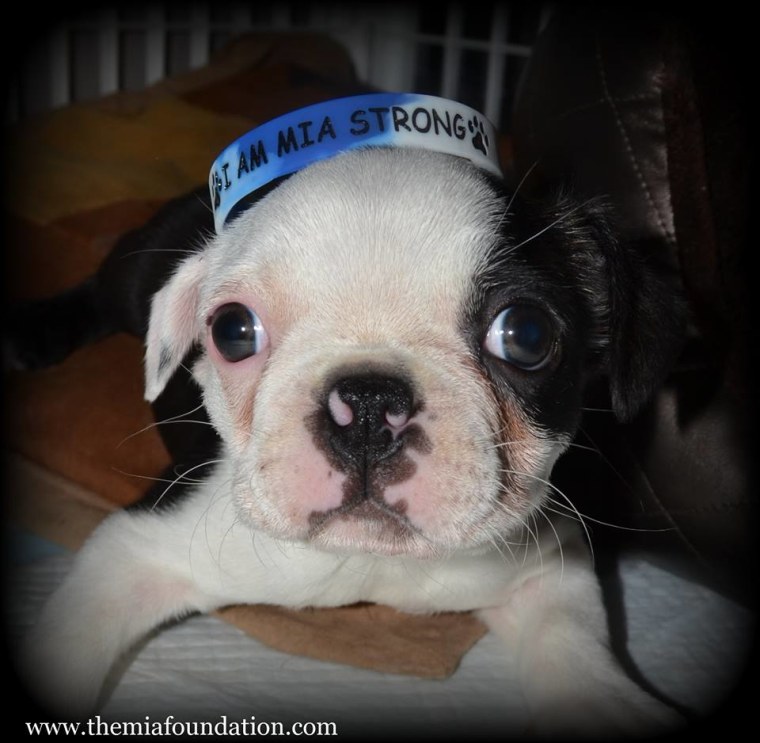 But she wasn't alone. Rogers started a Facebook page documenting Mia's struggle and updated it with photos and videos daily. It caught on, and soon Rogers started receiving emails and letters from fans who were touched by Mia's story.

"A 16 year old girl emailed me and said, 'I just want to tell you that your little dog saved my life. I was contemplating suicide, and when I came across Mia's story, she inspired me get off my pity party,'" Rogers said. "I had a woman who emailed me about her 65-year-old husband who was dying of cancer. He was done with the chemo, he was done being sick, he was just laying on the couch waiting to die. He came across Mia's story…One day, he said, 'Call the doctor, let's do this experimental chemo. If this little dog can fight so hard everyday of her life, we can do this.' Long story short, the guy is totally cancer-free now and working six days a week."
Harper the once-deformed puppy is doing great — and doing lots of good, too
When Mia died in April 2012, Rogers and her husband decided to channel their knowledge and experience into an organization that would help other animals suffering from disabilities. A year later, they've developed a network of 200 "Mia's Angels" volunteers, who foster disabled animals, transport them from owners and breeders who can't care for them and hold fundraising and adoption events to get the animals in happy homes.

"Right now I have five cleft palate puppies in my home," said Rogers, who learned that puppies suffering from cleft palates need to be fed through an incubated tube for 6 to 8 weeks, or require a pricey surgery lest they starve to death. "That's what the foundation is here for. We will take them, we'll get them to the point where they can eat on their own, or they're old and big enough for surgery, we'll get the surgery done and we'll adopt them out into forever homes."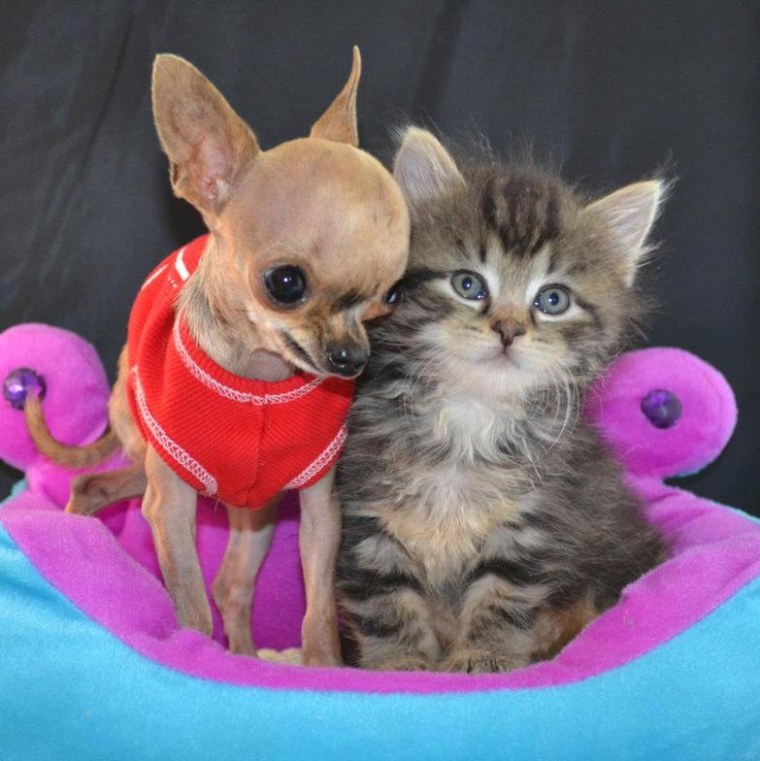 After only few weeks of therapy, Mick is now able to walk on his own.

"I had never ever thought he would be a normal dog," Rogers said. "Mick has only been with me three weeks, but every day we see a little more improvement. He's doing awesome."
Rogers hopes Mick's story, as well as the stories of dozens of other animals the organization has helped, will inspire people to take the extra steps needed to save their struggling pets.
"It's not a death sentence," Rogers said of Mick's rare syndrome. "Give them a chance. if you can't put the time and commitment in, there are organizations willing to do it."
And she wants owners with suffering animals to know there's help at hand.

"I don't want anyone to go through what i went through when Mia was born. It was one of the most difficult things I've had to go through in my life," Rogers said. "Don't give up on these babies."
You can find the Mia Foundation on their website, and check for daily updates and events listings on their Facebook page.