Bettie Bee is a very unusual little kitten. She was born with one body but developed features of two faces: two noses, three eyes and two mouths.
"She's amazing — I still look at her and can't believe she's real," Bettie Bee's rescuer, who has asked to stay anonymous, told The Dodo.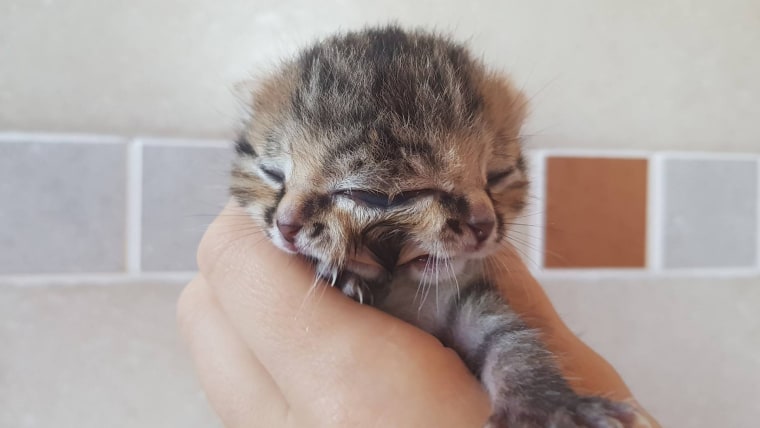 The kitten was born on Dec. 12 to a house cat in Eastern Cape, South Africa. The mother cat's owner quickly realized she had an extraordinary situation on her hands and reached out for help when Bettie Bee had a difficult time feeding.
Bettie Bee's rescuer, who has experience handling cats with special needs, stepped in.
She told The Dodo that a veterinarian initially recommended euthanasia.
"But she was, at one day old then, very feisty. We wanted to give her a chance. And she's been thriving," she said.
Bettie Bee eats (via tube-feeding) and purrs with both mouths. "Taking care of her isn't much different than taking care of other newborn kittens," her rescuer told TODAY via email.
"Her personality is very full of life and feisty from the first day. She is also very happy and purrs a lot, especially after each feeding when her tummy is full."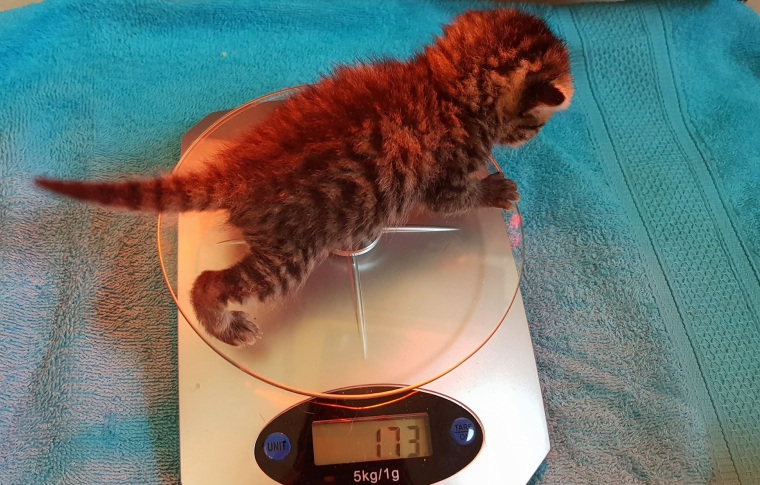 Bettie Bee has a rare condition called craniofacial duplication, which is a type of conjoined twinning. While the prognosis often isn't good, there are promising instances of those who defy the odds.
For example a beloved so-called "Janus cat," named for the two-faced Roman god, survived to the age of 15 before dying in 2014.
Frank and Louie, or "Frankenlouie" as he was known, was inducted into the Guinness Book of World Records when he turned 12, as the longest-living two-faced cat at the time.
Bettie Bee's rescuer told The Dodo she hopes the unique cat will have the same chance to flourish. Bettie Bee's growing community of online fans share the sentiment.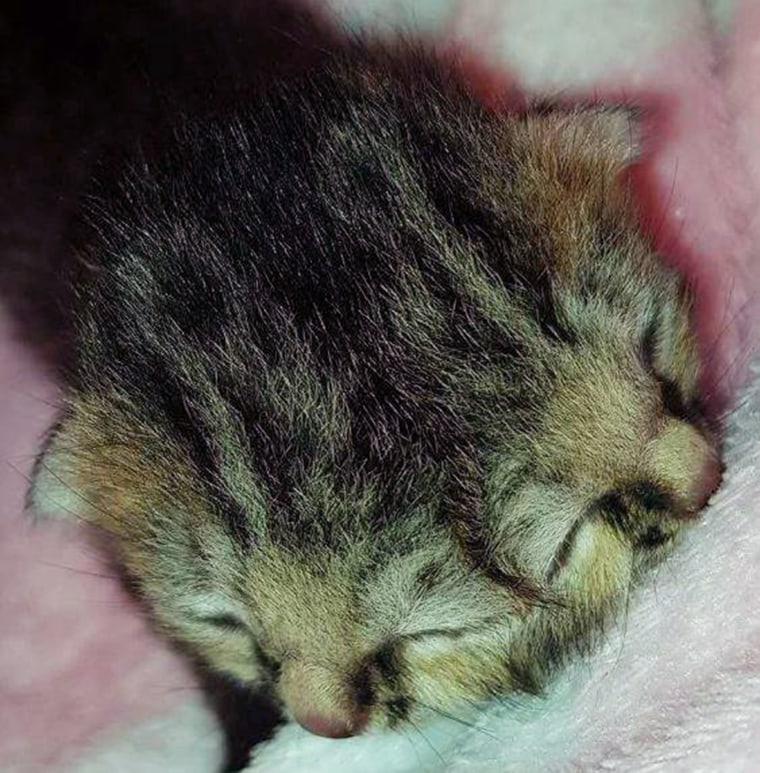 "I'm taking it day by day and hope she will continue to thrive ... for many years. It's wonderful to see how many people are rooting for her," she said.