The new TODAY puppy is here … and he's brought four of his siblings with him!
Our third puppy with a purpose, Sunny, made his TODAY debut on Monday morning. We can already tell he'll make a great addition to the crew!
The male yellow Lab will train as a guide dog with the help of the Guide Dog Foundation, a sister organization of America's VetDogs. He'll spend 16 months with TODAY and guide dog mobility instructor Olivia Poff before serving as a guide dog for a visually impaired teen.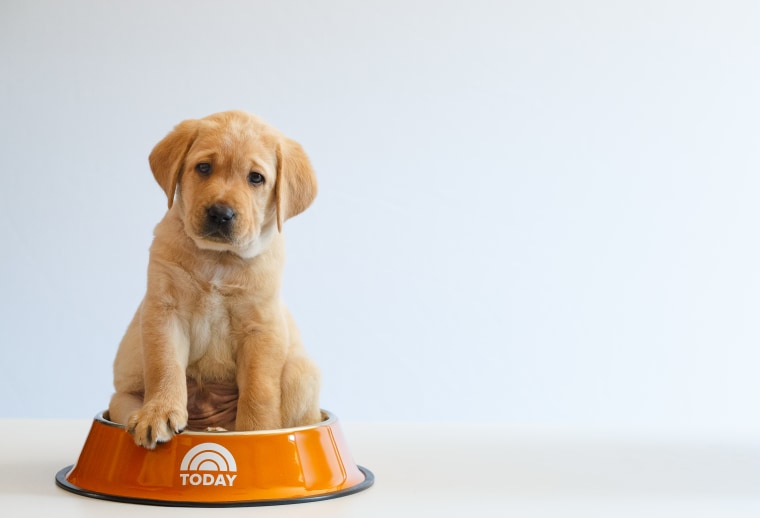 Sunny didn't come alone to Studio 1A on Monday — he was joined by four siblings, who are headed to NBC stations in Los Angeles, Boston, Atlanta and Baltimore. The siblings will be trained locally and learn the skills they need to eventually become support dogs.
Sunny's name was chosen via a fan vote held in the hours after his TODAY debut. (The names Charlie and Wrangler were already taken, of course.)
You can keep up to date on all of the pups (aka the #TODAYPuppySquad) by signing up for updates here.