Will it be a showdown between the Labrador who shattered a 55-gallon aquarium and the dachshund-terrier who was nearly buried alive by a skunk?
Those are just two of the nominees for this year's Hambone Award, given out annually by Veterinary Pet Insurance to the most outrageous pet insurance claim it receives all year.
There is one nominee for each of the 12 months, and the winner is decided by the public, which can vote online for this year's contest beginning today.
All of the nominees have recovered from their injuries and experiences, living to bark (or purr) about it.
The contestants include Bayley, a 14-month-old Labrador puppy owned by a couple in Lothian, Md., who was playing around with the family's other animals and went flying into a 55-gallon aquarium full of turtles.
The dog smashed the aquarium, suffering a two-inch gash on the chest, which had to be closed with surgical staples.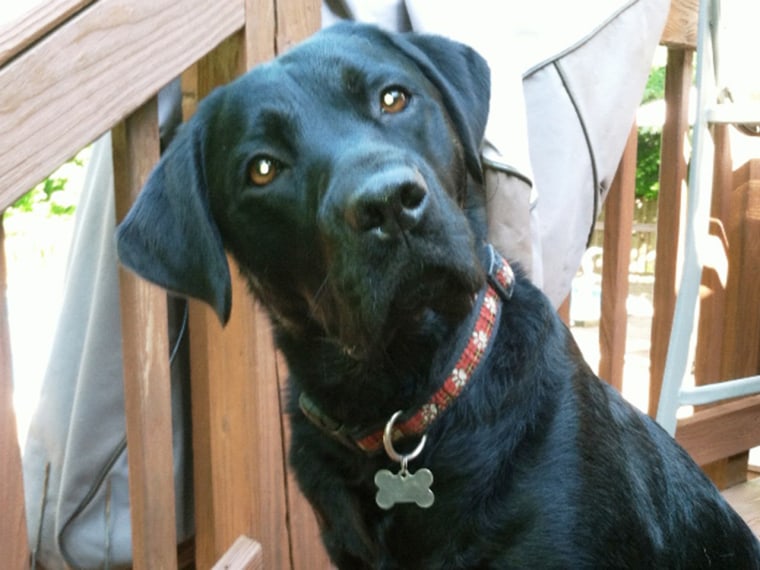 "We've had turtles and dogs for many years, and the aquarium has never been a problem,'' owner Carol Richardson told VPI. "However, none of the dogs have been quite as strong or rambunctious as Bayley. The incident has certainly taught us to re-evaluate what we keep within their reach."
Then there's Peanut, a dachshund-terrier mix from Sicklerville, N.J., who scuffled with a skunk and had to be rescued by firefighters after being buried alive at 2:30 in the morning.
Rescue workers had initially given up their search for the dog when owner Christy Wolfram grabbed a shovel and started digging in the dirt underneath the family's backyard deck to find the dog.
"When the firefighters saw Christy continue to dig, one of them decided to take a last look," Wolfgram's husband, Keith, told VPI. "I remember him shouting, 'I see her paw!' and my heart just sank. By the time they got her out she was barely moving. I couldn't believe she was alive."
In another wild-animal encounter, Nathan, a miniature dachshund, tussled with a muskrat in the backyard and lived to bark the tale.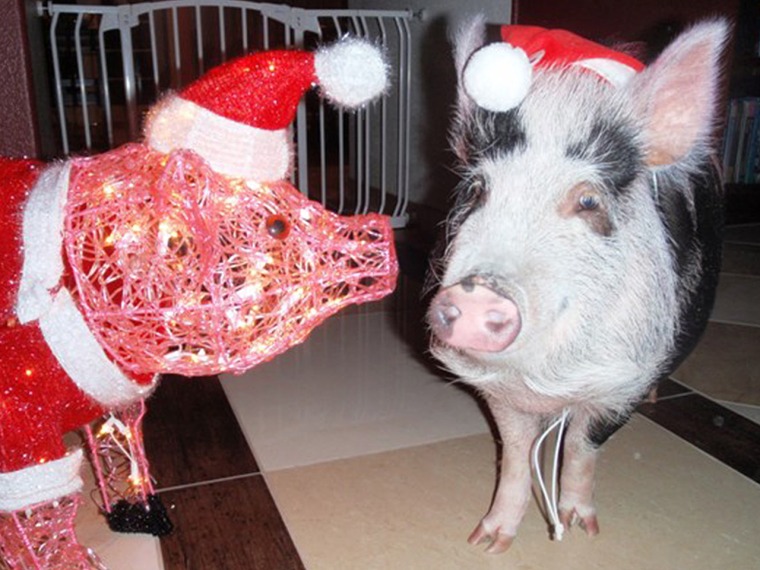 Other nominees have had close encounters of the human kind.
A pig from Las Vegas hilariously named Crispy Bacon knocked over a table full of pills and then overdosed on human medication like ibuprofen and beta blockers while her owners, Teresa and Ian Praus-Choe, were at work.
After three days of suffering from drug toxicity, the pig was able to return home.
Beretta, a Labrador puppy from Bryan, Texas, almost hung herself when the curious canine got her collar stuck on the backyard grill.
Pebbles the cat sneaked out of her house and wound up in the engine of a car, ending up 15 miles away from home with serious injuries from the car's alternator belt.
The Hambone Award, which was first given out in 2009, is named after a dog who ate through an entire Thanksgiving ham while being stuck in a refrigerator.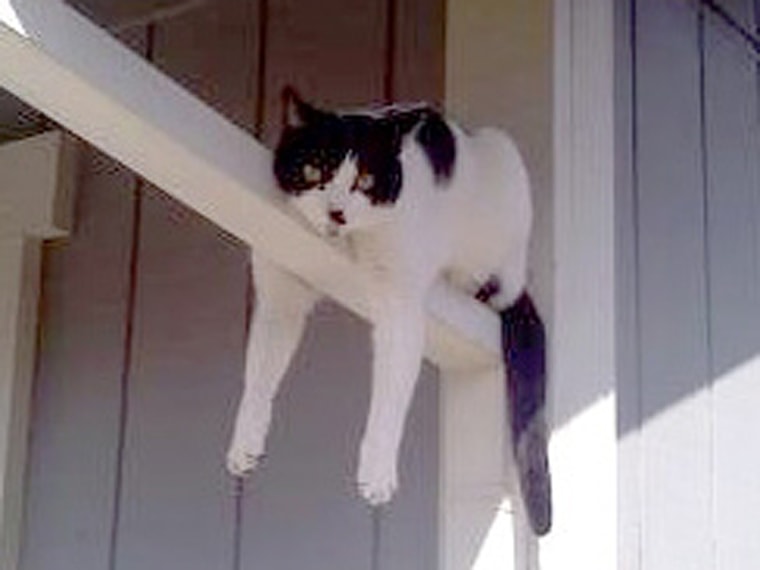 Last year's winner was a pug who ate and then pooped out more than 100 rocks.
Other winners include a Labrador retriever who ate an entire beehive and a bulldog who chowed down on 15 baby pacifiers, a bottle cap and part of a basketball.
Scott Stump's dog from childhood once had to go to the veterinarian after eating three G.I. Joe action figures.
More from TODAY Pets:
Just because: 11 pictures of chicks in hats
Video: It took 7 people to get this serpent to the vet