If you thought you heard the patter of little puppy feet this morning on TODAY, you weren't imagining it.
We've officially welcomed the newest member of the TODAY family, a delightful little pup with an even bigger purpose. And, understandably so, he couldn't wait to meet everyone!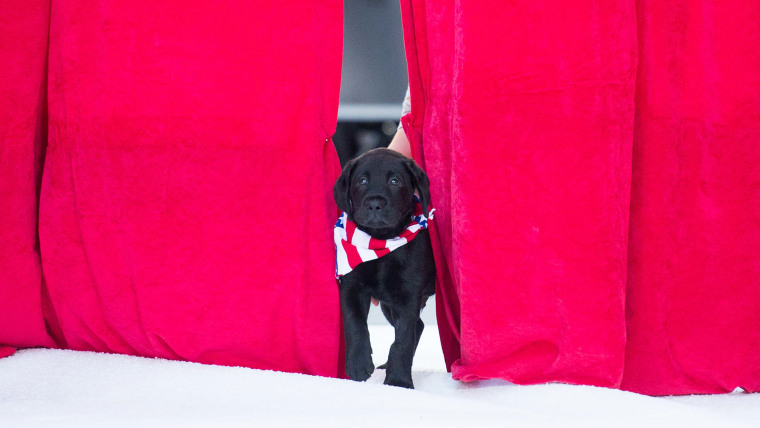 The puppy will be learning, sniffing, stumbling, running, playing and the like around Studio 1A for the next 16 months, but only with the help of one paw-some trainer.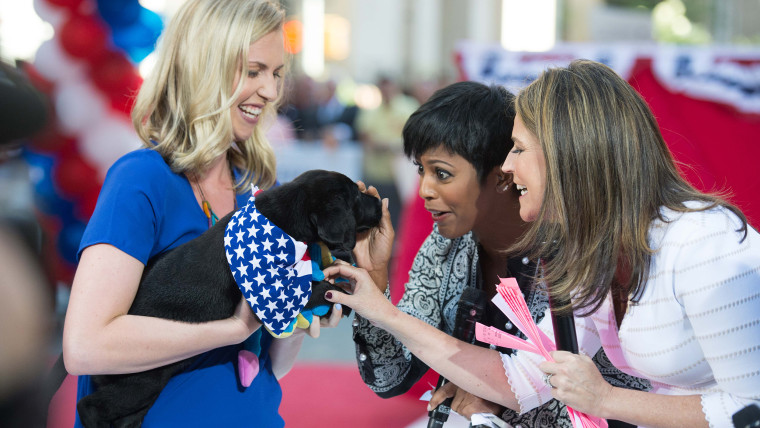 So, without further ado, let's raise the ruff for 27-year-old Olivia Poff, the wonderful guide dog mobility instructor with America's VetDogs, who is tasked with teaching our little pup the ins and outs of assisting one very special war veteran.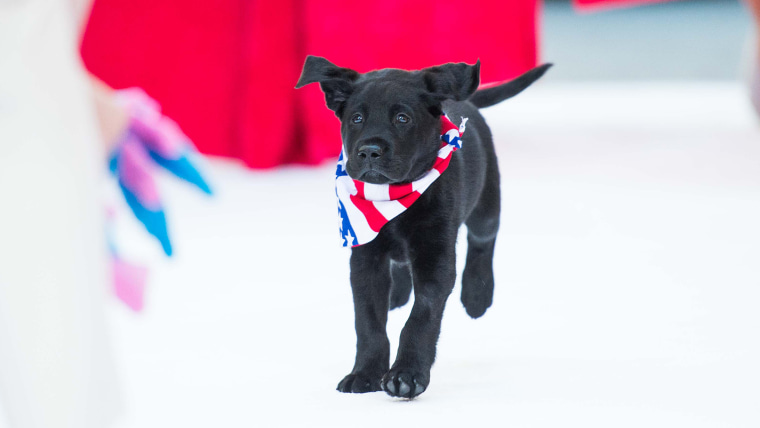 RELATED: Wrangler's next adventure: TODAY's pup heading to guide dog training
Time to get to know Olivia! Here are 7 fun facts about our resident puppy raiser: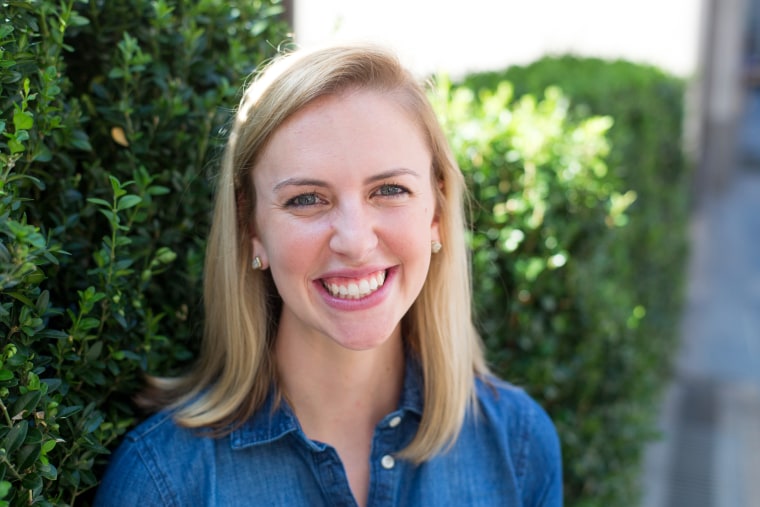 1. Animals have always been a huge part of her life.
"Growing up, I thought I wanted to be a veterinarian," she told us. "I always loved animals, especially horses and dogs." That's why she chose to study animal science at the University of Georgia.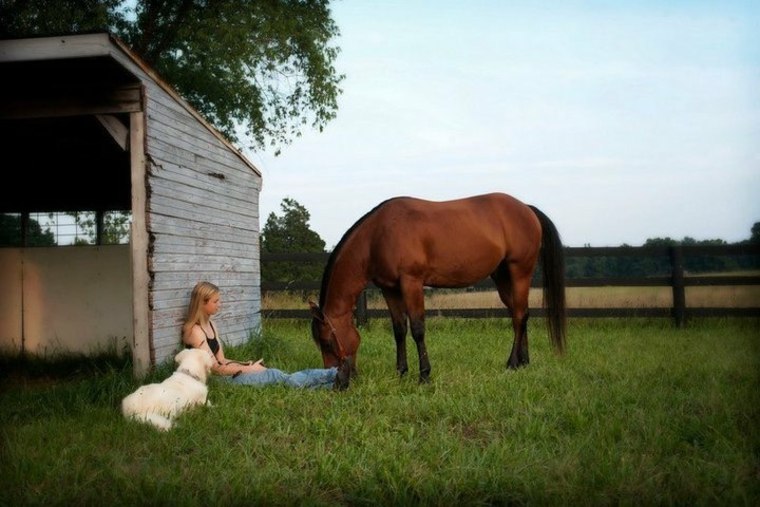 2. But it wasn't until her sophomore year of college that she discovered her true love for guide dogs.
"This golden retriever puppy came trotting up to the bus stop (with so much fluff coming out around its puppy coat) and I saw the coat said 'future assistance dog' on it," she remembers. "I had to look it up and see what that was. From the start, I fell in love with it. The more I did, the more dedicated and more interested I was."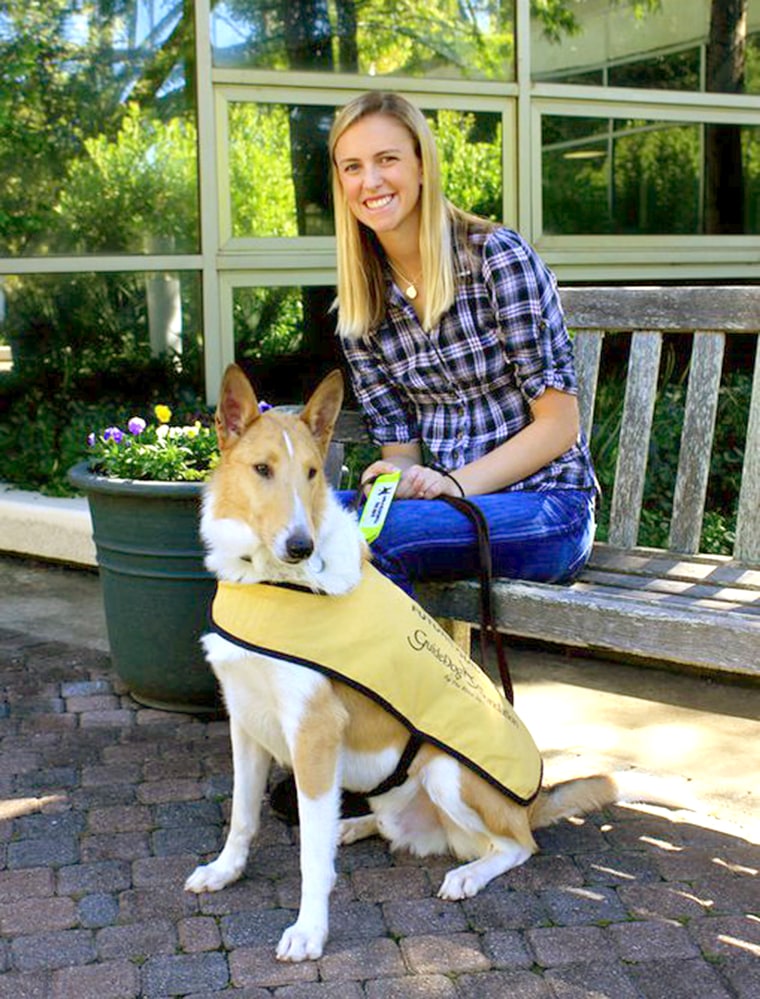 3. Once she fell in love with this career path, she didn't look back.
As she became more and more interested in working with service animals, Olivia's interests shifted away from veterinary medicine and toward a career in the assistance dog industry. She quickly became a puppy raiser for America's Vetdogs and Guide Dog Foundation for the Blind, and is passionate about the work the animals do.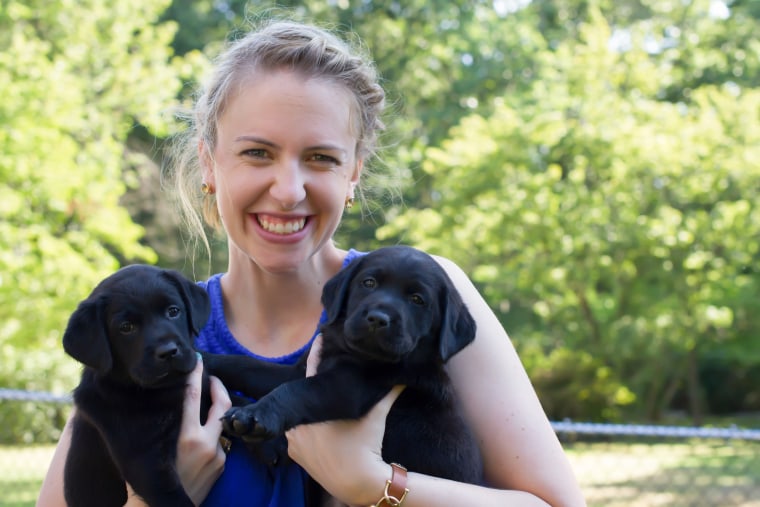 "The physical assistance that our dogs can give is incredible, but the emotional aspect is just as important," she says. "The dog helps you get up in the morning, and outside and to start your day. It's the most incredible transformation for a lot of veterans."
RELATED: Bye, Wrangler! TODAY says a bittersweet farewell to puppy with a purpose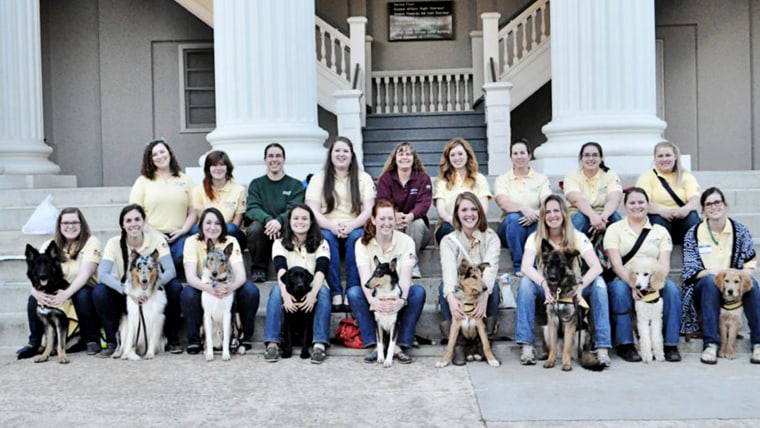 4. Though giving up a dog after months of training is ruff, it's also rewarding.
"It's fairly indescribable. When you first give up your puppy, it's this very bittersweet feeling," Olivia says. "But it's not a shock — you've been working toward it. Once the puppy raiser gets to go meet the person that the dog was matched to, all those bittersweet feelings go away. It's replaced completely by pride. Nothing I've been able to do in my life has been able to top that feeling."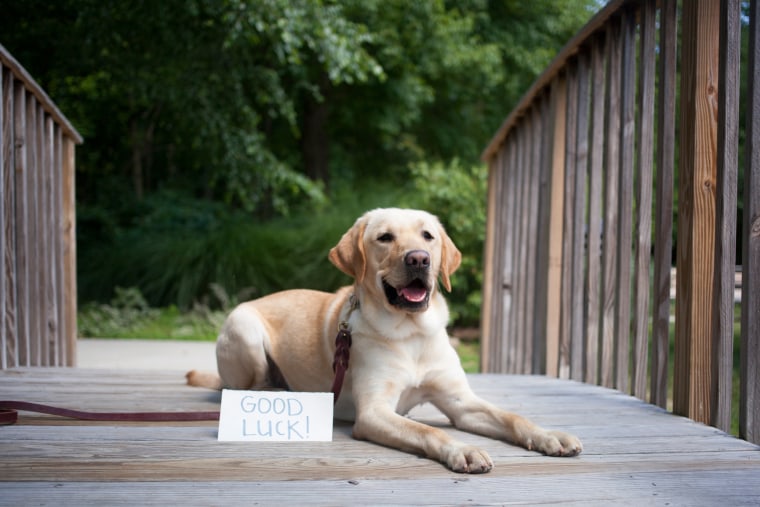 5. To date, she has raised six puppies.
Two of the six puppies have gone to veterans."The best part is that the puppy goes toward such a good cause, and you impact somebody's life for 8-10 years after that."
RELATED: Wounded military dog Rocky reunited with his veteran dog dad: 'Bonded for life'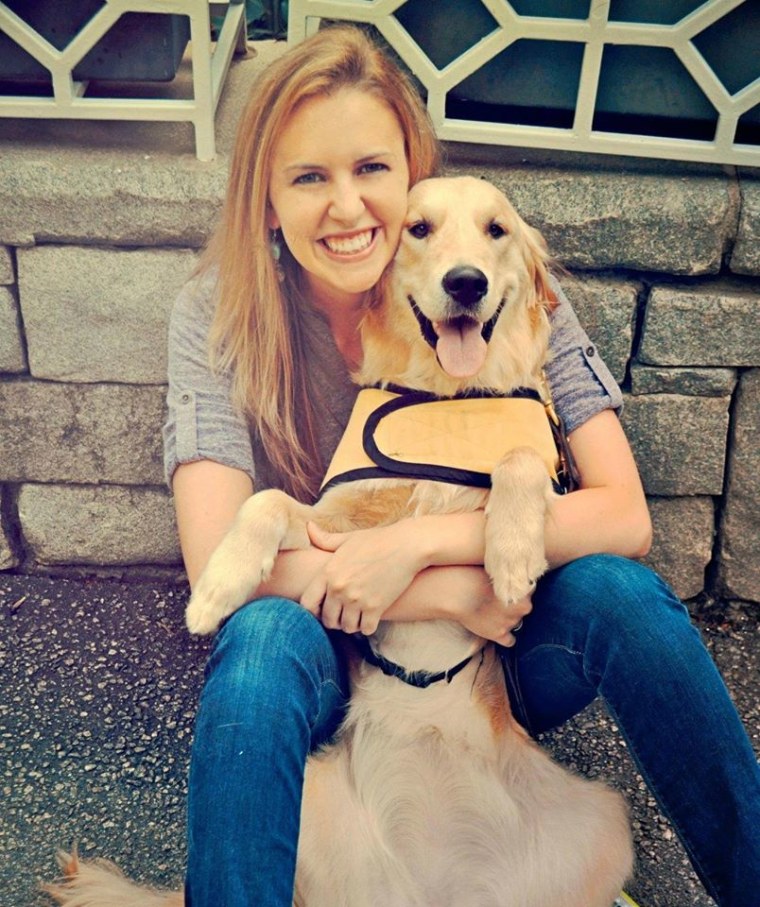 6. Her job means she works around the clock.
"It takes patience and time management," Olivia says, of raising a puppy. "It doesn't work as a light switch where half the time you're training and half the time you're not. That puppy is learning 100 percent of the time."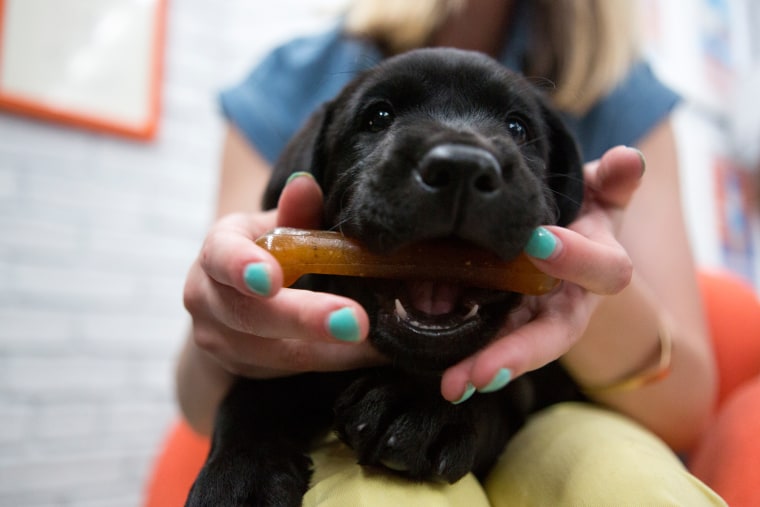 7. Puppy raising aside, Olivia is an avid horseback rider, Zumba enthusiast and even grew up clogging!
"When I was growing up, I was a dancer. But specifically, I know how to clog, which is a pretty rare form of dance." We love this vintage photo almost as much as we love our new puppy's little paws!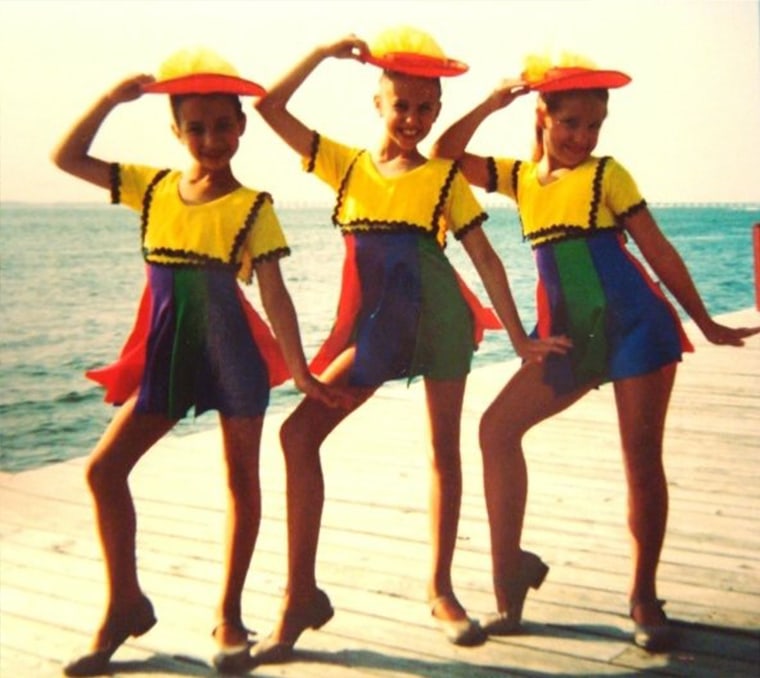 We couldn't be more excited for Olivia and the new pup. Welcome to the TODAY fam!