Ghost may be a successful narcotic K-9 with the Washington State Department of Social and Health Services, but he had to overcome a rough start to get to where he is now.
When the deaf pit bull mix with white fur and brown eyes was found abandoned as a puppy in Florida, rescuers knew that it was very unlikely that he was going to be adopted. After months of trying to find him a home, he was placed on a euthanasia list.
Swamp Haven Rescue, a facility in St. Augustine, Florida, that focuses on at-risk animals, offered to rehome Ghost (who was named Gator at the time) while it made every effort to find him a forever home.
Swamp Haven reached out to the Olympic Peninsula Humane Society in Port Angeles, Washington, hoping that the organization would be able to take the pup.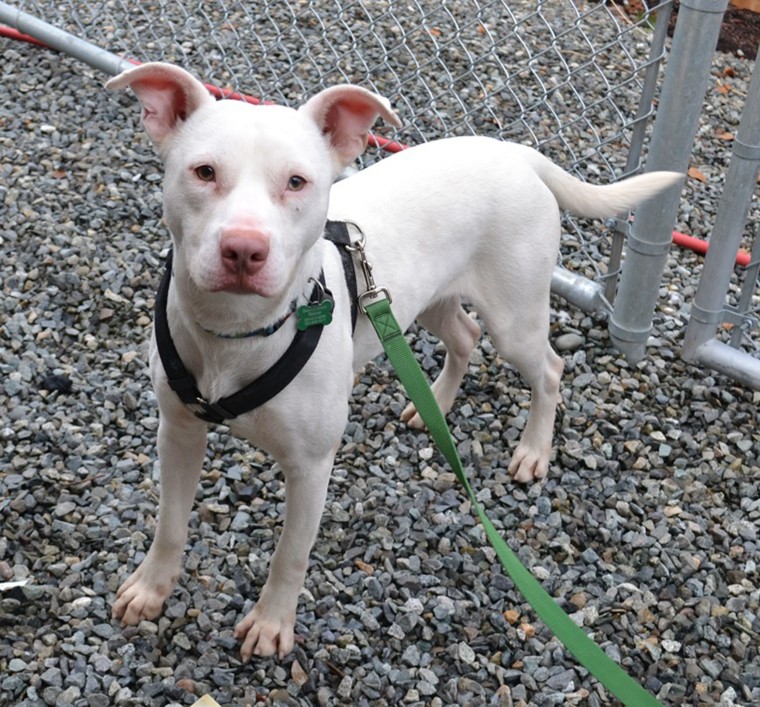 "Not only was he deaf, but he was a very high-energy, untrained dog. And he was a pit mix," Dr. Suzy Zustiak of the Olympic Peninsula Humane Society told TODAY.
There were "pretty much three strikes already against him," she added.
But Zustiak wasn't ready to give up on Ghost. She had seen dogs with similar personalities before and knew that they could become excellent working animals. Zustiak reached out to Barbara Davenport, a seasoned narcotic detection K-9 trainer with the Washington Department of Corrections who has trained more than 450 dogs, to gauge Ghost's K-9 potential.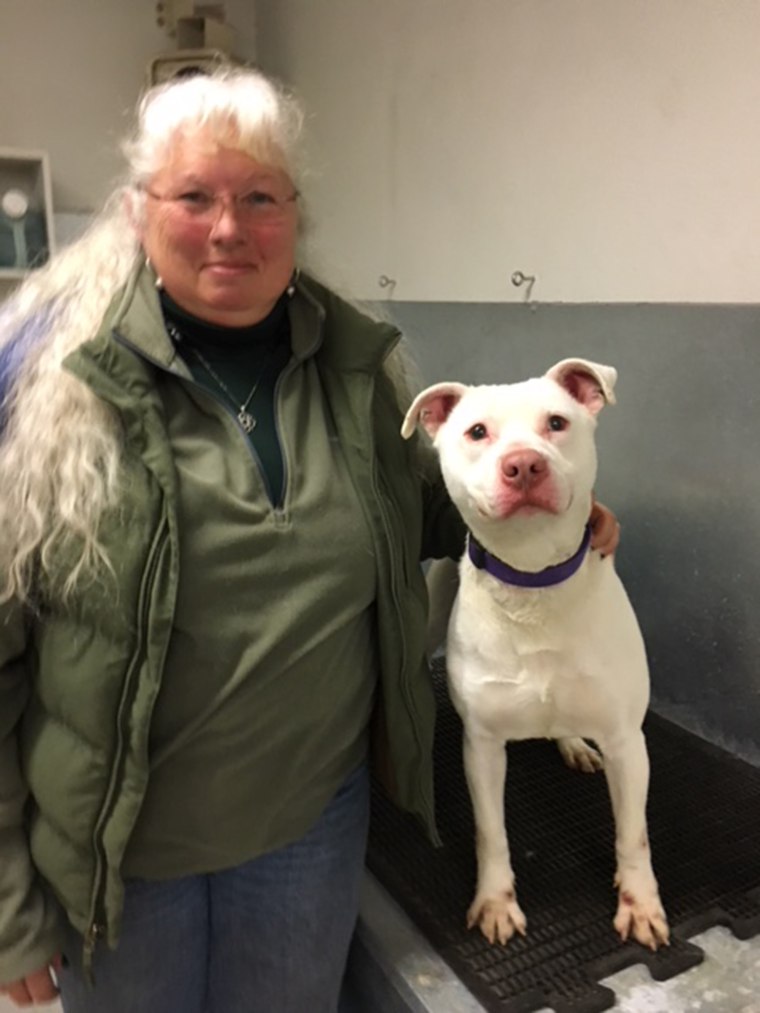 Davenport told TODAY that two things made Ghost stand out in his initial evaluation: "You could not distract him from getting his toy," and he "didn't have the typical fearful body language or startle reflex that deaf dogs (usually) have."
Over the course of a 240-hour training course, Davenport and Ghost's current handler, Joe Henderson, worked together to teach the dog commands using hand signals and a vibration collar.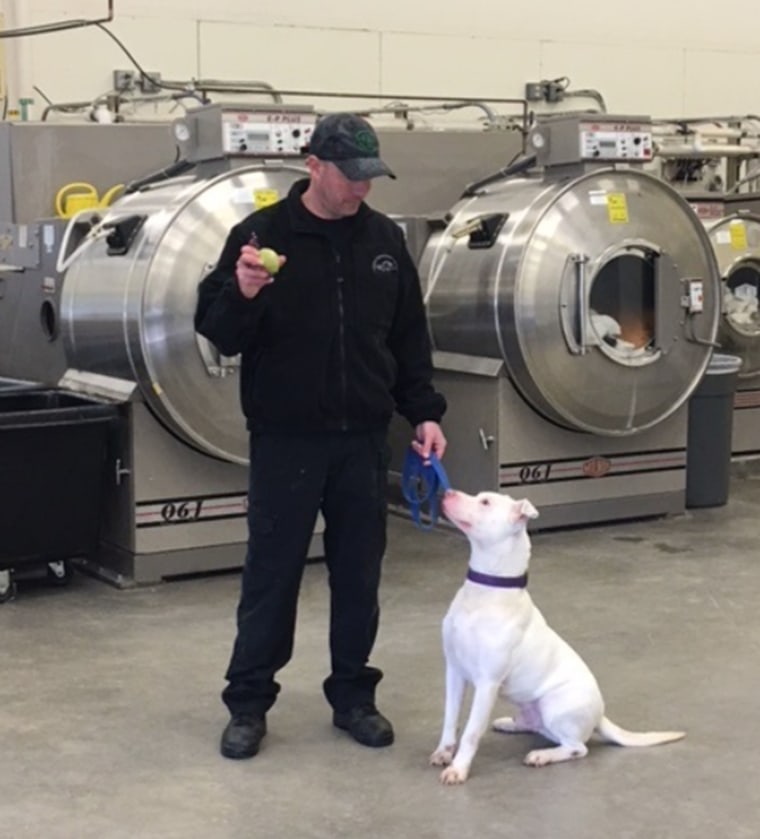 Henderson told TODAY that he had never worked with a deaf dog before and that training him certainly presented its own set of challenges. However, Henderson shared that he has "an absolute blast" working with his "rambunctious teenager."
Now 2 1/2 years old, Ghost is fully certified and works side by side with Henderson searching for narcotics. His story is proof that it truly takes a village to make a difference in one abandoned deaf dog's life.